A Steam page under a codename, Oregon, is causing a lot of excitement. That page has been updated to state the game will be getting Steam Deck support, but while many are convinced the page is referring to the PC version of Returnal, neither Sony nor Housemarque has actually confirmed the game will be coming to PC.
Will Returnal be released on PC?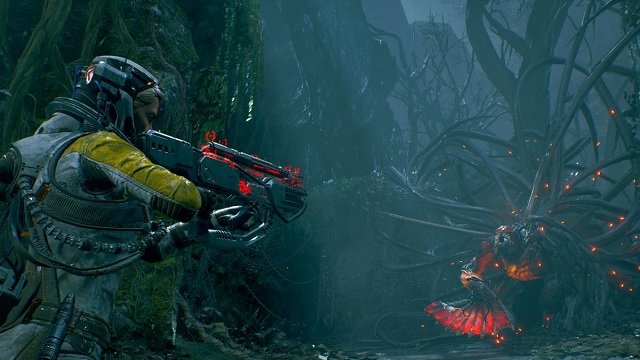 Rumors of Returnal's leap onto Steam have been circling since the page for Oregon was discovered in May. Localization strings on that page refer to Tower of Sisyphus and Atropos, while the game has "bullet hell" and "rogue-like" tags. According to ResetEra member Mocha Joe, the Oregon, aka Returnal, PC page had been updated multiple times across a period of four days, and an update to include Steam Deck compatibility was then spotted by ResetEra member JoanneAlley. Players are assuming and hoping the frequency of the updates means Oregon will be nearing release on Steam.
Horizon Zero Dawn, God of War, and Days Gone are all Playstation Studios titles that have already been released on Steam while Marvel's Spider-Man Remastered and Marvel's Spider-Man: Miles Morales are both due to hit PC before the end of the year. Uncharted: Legacy of Thieves Collection has also been confirmed but has seemingly been delayed. While some players are adamant Returnal would never make the leap to Steam, Digital Foundry's Alexander Battaglia is adamant he has already seen the game running on PC. It's definitely not an impossibility, although a PC version of Returnal is yet to be announced by Housemarque or Sony.
In other news, the Star Wars KOTOR – Remake is reportedly in serious trouble and has been delayed indefinitely after Aspyr Media fired two of the project's directors. Elsewhere, Sony is reported to be "really interested" in Square Enix Japan but not in any of the western studios.