Rockstar Games has acknowledged that RDR Online support will be impacted by the development of GTA 6. Through a post detailing upcoming updates to the online communities of both GTA Online and Red Dead Online, the developer reveals that they "have been steadily moving more development resources towards the next entry in the Grand Theft Auto series," hinting at part of the reason for why many fans feel that RDR Online updates have been infrequent and lackluster compared to GTA Online content.
How Red Dead Online support will change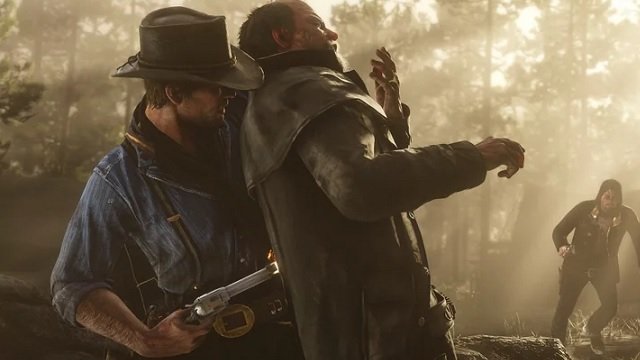 Despite Rockstar placing a higher priority on the production of GTA 6, the developer still believes it can "maintain a healthy Red Dead Online environment" in a blog post:
Alongside seasonal special events and experience improvements — plus other changes to enhance and maintain a healthy Red Dead Online environment — we plan to build upon existing modes and add new Telegram Missions this year, rather than delivering major themed content updates like in previous years.
The ongoing monthly events for the game will continue to feature existing content including story-based cooperative missions and competitive Showdown Modes. This is so that "players of all levels can enjoy everything the vast frontier has to offer." This slowdown in content for RDR Online isn't too surprising, as a report claims that both GTA 4 and Red Dead Redemption remasters will be off the table at least until GTA 6 is finished.
Most fans on Reddit reacting to the news are disappointed with the decision but agree that it's good that they finally have closure. However, many still feel that Rockstar abandoned the game in favor of GTA Online, taking away Outlaw Passes and weekly bonuses over time. Several days ago, fans were planning a funeral for the game on July 13th as their pleas for continued support from the developer were dismissed. Even the popular "Save Red Dead Online" campaign throughout social media caught only a blip of attention from Take-Two Interactive's CEO.
In other news, God of War Ragnarok gameplay is now expected in an August State of Play. Elsewhere, new PS5 update patch notes have detailed expanded ALLM settings.