Ubisoft has revealed that one of the upcoming seasonal Skull and Bones multiplayer events will bring awareness to the dangers of overfishing sharks. This is a part of an initiative with the Playing For The Planet Alliance, which seeks to work with the gaming industry to "inspire young people to learn and act in support of the environment."
How this Skull and Bones multiplayer event will work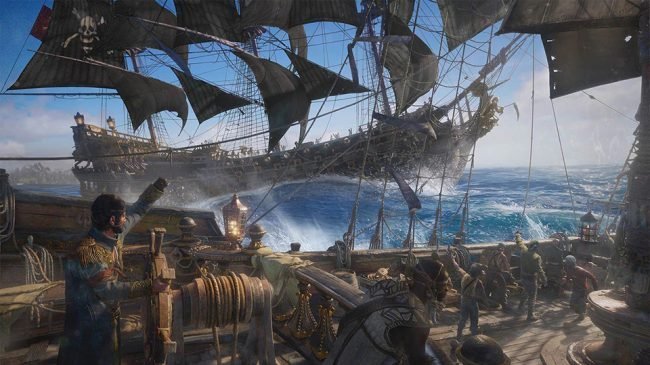 One of the seasonal live events for Skull and Bones will have "players contribute to community challenges" based on protecting marine wildlife, according to Wong Yi, Senior Gameplay Programmer at Ubisoft Singapore, on an official blog post on Playing For The Planet. He writes:
Our first activation will address resource exploitation, showing what happens in the game world and the real world when the demand for sharks' fin results in the overfishing of sharks. Players will have the choice to contribute to marine wildlife protection and comprehend the destruction nature of the shark fin trade.
As the community completes milestones during the event, more rewards will be unlocked for all players depending on their level of participation. It's unclear how exactly the world of Skull and Bones will change during the event and how important sharks are to the core gameplay and the in-game economy. Given that the game's development has shifted from a single-player narrative to a live-service "multiplayer-first" model, it would seem like this event will impact all players whether they opt into the event or not.
The November release date and pre-order bonuses for Skull and Bones have apparently been leaked by an Xbox dataminer. Insider Tom Henderson believes that Ubisoft will be "re-revealing Skull and Bones during the week of July 4th." The PS4 and Xbox One versions of the game also seemed to be canceled according to a recent rating from Brazil.
Other companies like PlayStation have had similar environmental initiatives such as the Plant and Play program for Horizon Forbidden West.
In other news, the North American servers for Final Fantasy 14 are experiencing DDoS attacks, and EA has posted a silly tweet about single-player games and has gotten roasted immediately.