Microsoft has alleged that Sony pays for "blocking rights" that blocks developers from adding their games to Xbox Game Pass and other competing subscription services. They also claim that Sony's determination to stick to a device-centric exclusivity model has harmed the growth of Game Pass.
How Sony has slowed the growth of Xbox Game Pass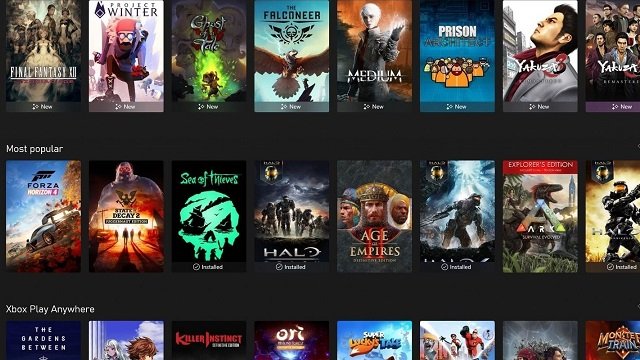 Xbox Game Pass faces competition from several other game subscription services, not least Sony's recently revamped PS Plus Extra and Premium tiers, but both run their services differently. Microsoft releases many games into Game Pass on day one, the most recent of which was SEGA's Two Point Campus just this week. In contrast, Sony's Jim Ryan has made it perfectly clear they don't believe this approach would make financial sense for PS Plus. In documents submitted by Microsoft to the Administrative Council for Economic Defense (CADE) in Brazil, as translated by ResetEra member Idas, it is this belief that Microsoft claims "clearly exposes resistance to a business model that threatens the device-centric strategy adopted by Sony until then."
Microsoft insinuates the growth of Xbox Game Pass has been "hampered by Sony's desire to inhibit such growth" and Sony is using a variety of exclusivity deals to achieve this. Sony makes no secret of the fact they enter into agreements with third-party publishers to secure PS5 and/or PS4 exclusivity for new games or DLC, but there is a different kind of exclusivity deal we haven't heard about before. Apparently, "Sony pays for "blocking rights" to prevent developers from adding content to Game Pass and other competing subscription services." The exclusivity deals could explain why some games are added to PS Plus but never appear on Xbox Game Pass, or don't appear on Game Pass until months or even years later.
On the other hand, Sony is apparently concerned that Microsoft potentially playing the same game with the Call of Duty franchise would mean that "Microsoft would gain an unattainable lead in subscription services." This is despite Microsoft's insistence that they have no intention of making Call of Duty an Xbox-exclusive franchise as it "would simply not be profitable." This ongoing argument is just part of the debate ongoing over Microsoft's proposed acquisition of Activision Blizzard, the outcome of which is likely to be heard next year. Until then, we may even hear more secrets from behind the scenes at Sony and Microsoft.
In other news, four more cast members have been revealed for The Last of Us HBO TV series. Elsewhere, Battalion 1944 has been canceled on consoles after the developer parted ways with Square Enix.