Sony is reported to be "really interested" in acquiring Square Enix Japan, at least according to Eidos Montreal founder Stephane D'Astous. On the other hand, they're not interested in the publisher's western studios, which may be the reason why Square Enix sold off Eidos Montreal, Crystal Dynamics, and Square Enix Montreal.
Will Square Enix be acquired by Sony?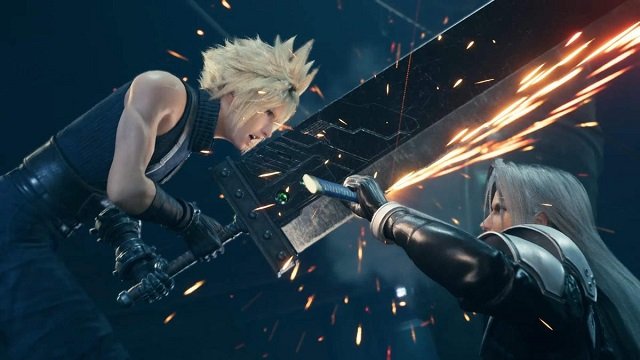 Rumors have been spreading for a while that Sony was interested in acquiring Square Enix. When discussing these rumors with GamesIndustry.biz, D'Astous said that he'd "heard rumors that Sony said they're really interested in Square Enix Tokyo, but not the rest." He also believes this is the reason why Eidos Montreal, Crystal Dynamics, and Square Enix Montreal were sold off at what everybody believes to be an extremely cheap price: "so, I think [Square Enix CEO Yosuke] Matsuda-san put it like a garage sale." This theory would back up previous rumors from insiders like Jeff Grubb, who suggested Square Enix was setting itself up for a sale after the Embracer Group deal.
Square Enix and Sony have already got a history of partnership. There is an exclusivity deal for the Final Fantasy VII Remake trilogy, which still shows no sign of coming to Xbox consoles. Babylon's Fall is in a similar situation. There is also the timed-exclusivity deal for Forspoken, which is rumored to see the game released on PS5 at least two years before it appears on any other consoles. Few people would be surprised if Sony does acquire Square Enix Japan, but this is a deal Sony would be hoping doesn't leak before it's ready.
In other news, Sony gave us a first look at the user experience for PSVR 2, including a See-Through view and customizable play area. Elsewhere, Activision promises they will have a big beta code drop for Call of Duty: Modern Warfare 2 next week.