Last week Sony launched a new section of the PlayStation website dedicated to PlayStation games on PC, and it seemed to hint toward future PSN account integration for PC players. More evidence for this has now seemingly been found by data miners who have found mentions of PSN account integration while trawling the PC files of Marvel's Spider-Man Remastered.
What do the Spider-Man Remastered files say?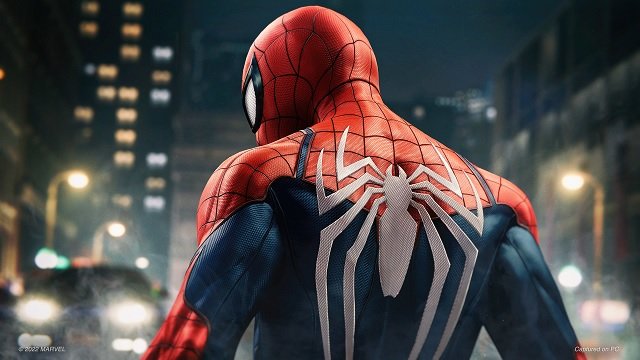 Marvel's Spider-Man Remastered on PC includes references to PlayStation Network account integration within its files and these seem to suggest Sony is still thinking about integrating their first-party PC games with PSN in the future. As spotted by several dataminers (thanks VGC), the game's files contain numerous mentions of "PSNAccountLinked" and "PSNLinkingEntitlements", suggesting Sony may even be considering offering in-game bonuses for those that have linked Spider-Man to a PlayStation Network account. One of those bonuses was "LevelCapExtras", which sounds like extra bonuses when players reach level 50.
The files add extra support to the theories that started appearing at the launch of the part of the PlayStation website dedicated to PlayStation games on PC. The site mentions that "you currently do not need a PSN account to enjoy PlayStation Studios games on PC", and some have taken that to mean it might be coming in the future. This would hopefully include friends lists and the ability to communicate with those friends over PSN, although it is unlikely to include trophies. Sony has said the games will include support for achievements on Steam and Epic Games Store but will not sync with PSN to earn trophies. There's a chance this could change in the future, though.
In other news, the Fortnite x Dragon Ball crossover trailer has leaked and confirms Fusion Dance. Elsewhere, Disney and Marvel have announced a games showcase for next month and confirmed games include Marvel's Midnight Suns and Disney Dreamlight Valley.