Dayton, Ohio.  The pictures tell the story.  Good grief.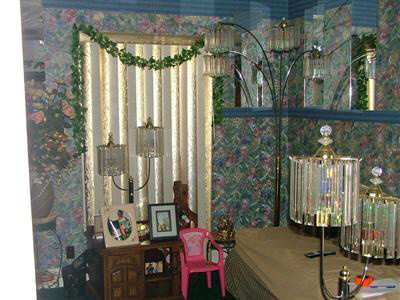 Dining in style.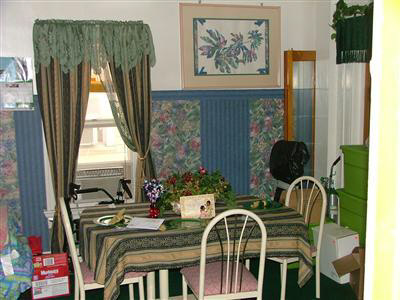 Speechless.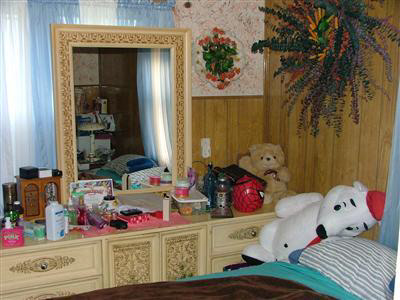 The Jungle House In Swarthmore, Pennsylvania
This Swarthmore, Pennsylvania home is so over the top that it's at the bottom again.  Look at all the stuff piled up around the fireplace?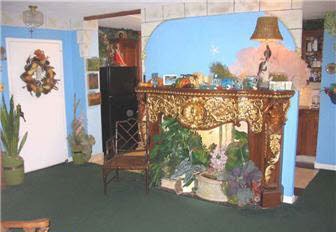 There's a banana tree painted on the wall.  In fact, the entire wall is painted to look like a block wall with arches.  Plastic covered sofa!
Monkey see, monkey do in the master bedroom.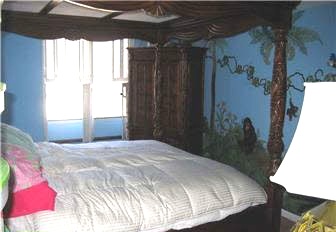 The dining room?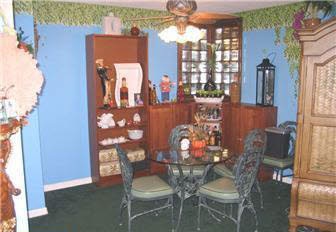 Busy looking kitchen.  How will buyers react to this house?  They'll leave with headaches.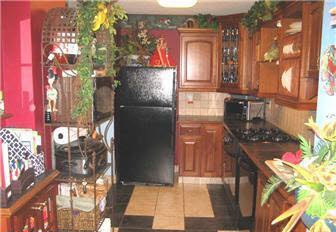 Wisconsin Cheese
Milwaukee, Wisconsin home filled with cheesy décor, taxidermy deer head, ugly flooring, & a clash of patterns.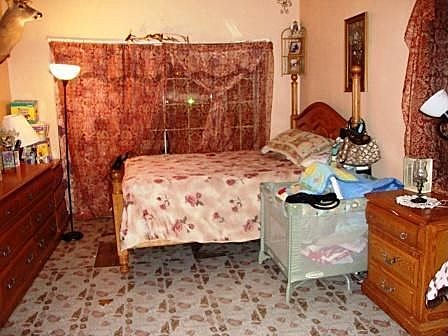 Those curtains!  That bedspread!  That floor!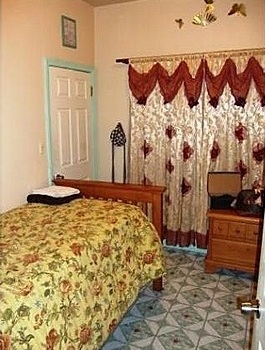 Overly Grand In Casa Grande, Arizona
More over-the-top home décor in a Casa Grande, Arizona home.  Tea-stained walls.  French country chic with requisite rooster.  Yuk.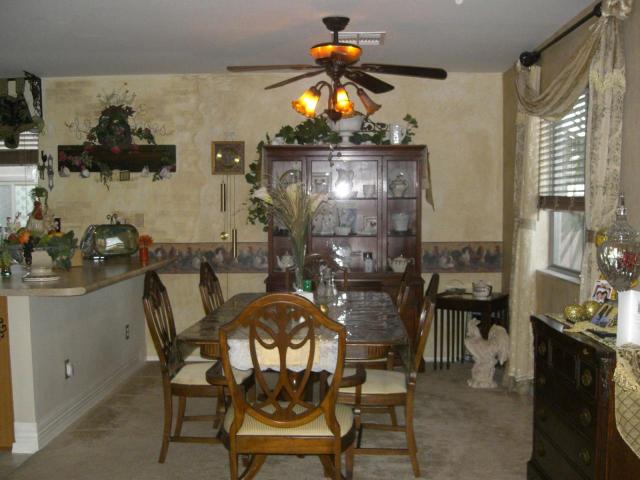 Words like brocade, tromp l'oeil, fleur de lis, olde world charm, etc. get used a lot to fluff up room descriptions.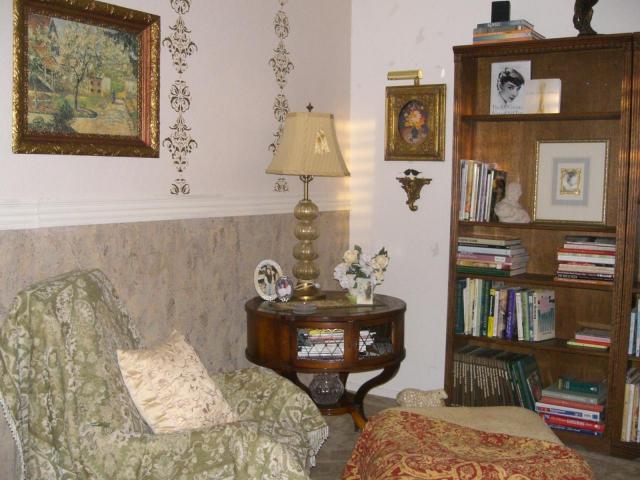 Just shoot me.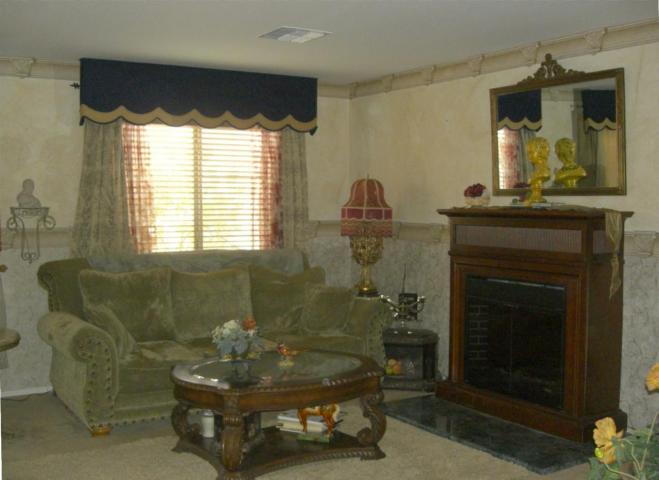 They might bolster this room's appeal to more buyers by toning down the French whore house look.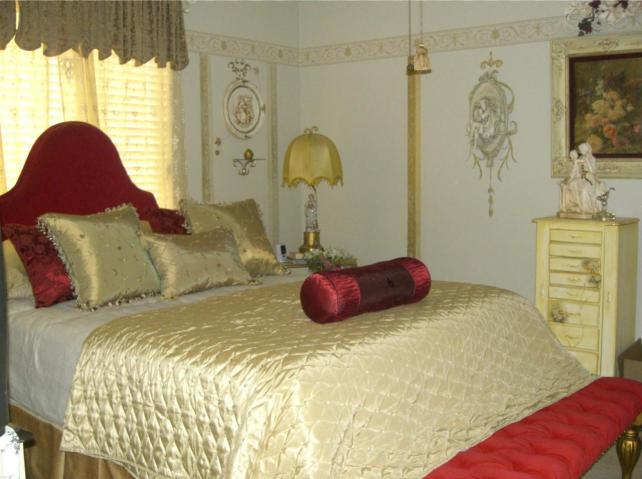 [Disclaimer:  Opinions are like belly buttons; everyone's got one.  Except for Kyle XY.]
World's Largest Louis Vuitton Purse
Where are the purse straps?!!  A home reportedly in Mexicali, Mexico.  It's highly doubtful the Louis Vuitton design is authentic.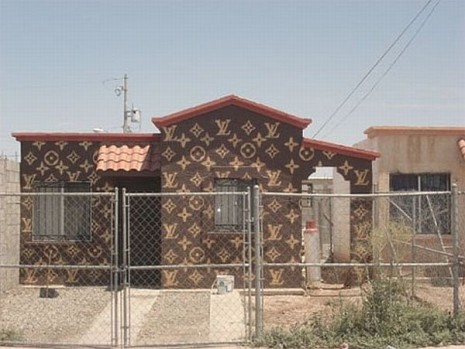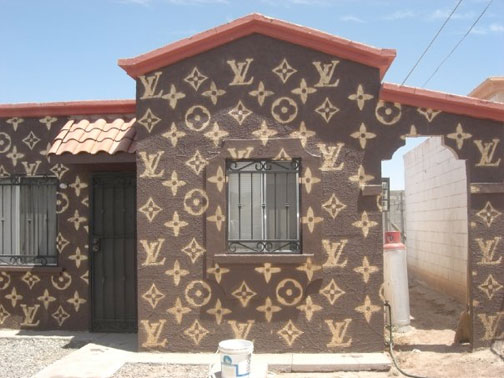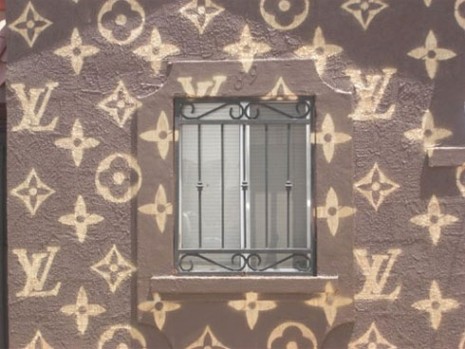 Southwest Décor Overload
Someone got bit by a rabid howling coyote while eating rotten red chili peppers and then infected this 1996 Phoenix home with Southwest décor.  This wasn't even the style in 1996.  They must have brought it with them when they moved in.  And specially ordered the aqua blue carpet.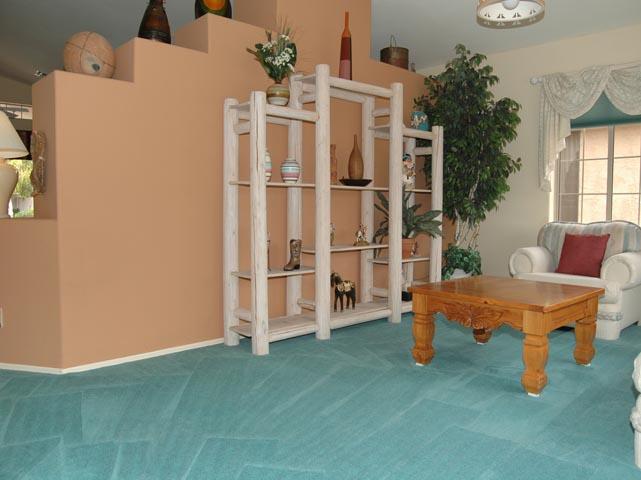 Same room, different angle.  They put the table up on styrofoam blocks to protect the precious blue carpet.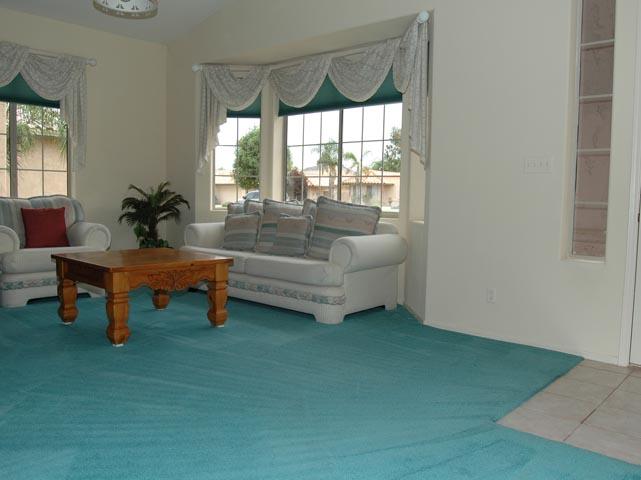 Blue carpet is all over the house.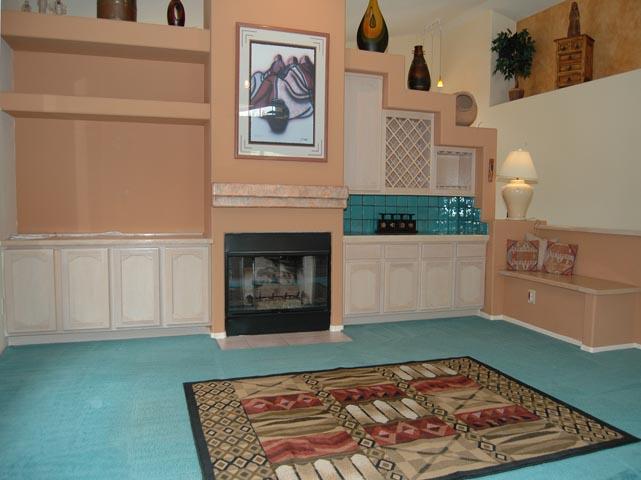 Even the master bedroom is infected with blue carpet.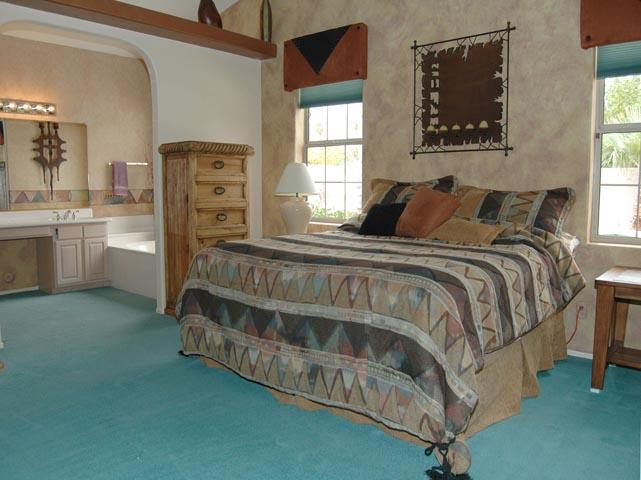 Chunky blue tile counters in the kitchen is very 1980s, not 1996.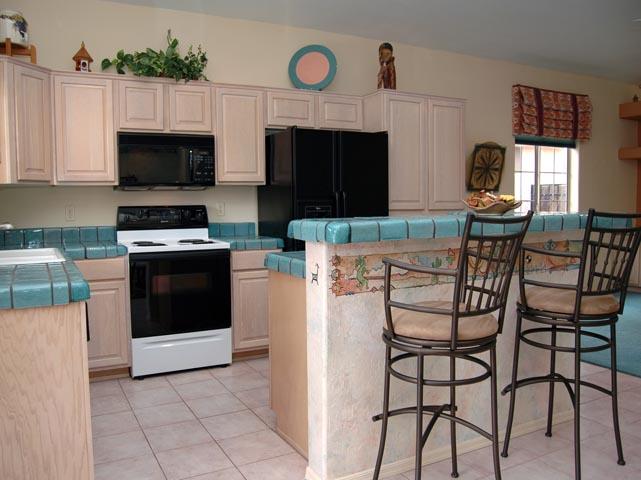 Giddyup, Cowboy!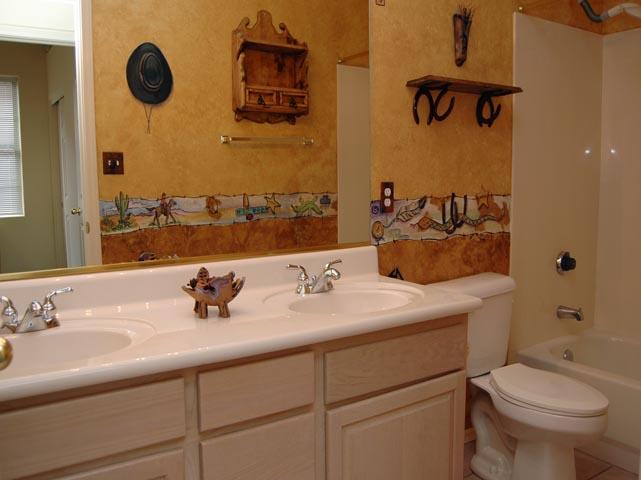 Who Dey!
I'm not sure the meaning behind the phrase "Who Dey!" but it must have something to do with the perennially awful Cincinnati Bengals football team.  As in "who are they? have they ever had a winning season?"  This is the main photo for a Queen Creek, Arizona home.  Honestly, it was the best photo they had of the home.  It kinda got first position by default.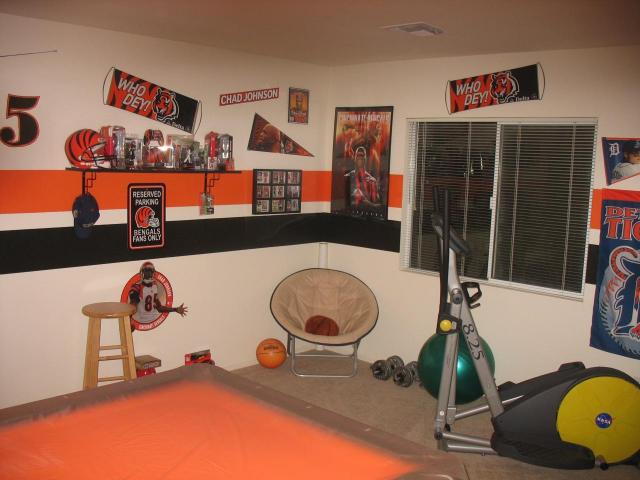 The living room features kid's toys, bright yellow walls, and a used Kleenex.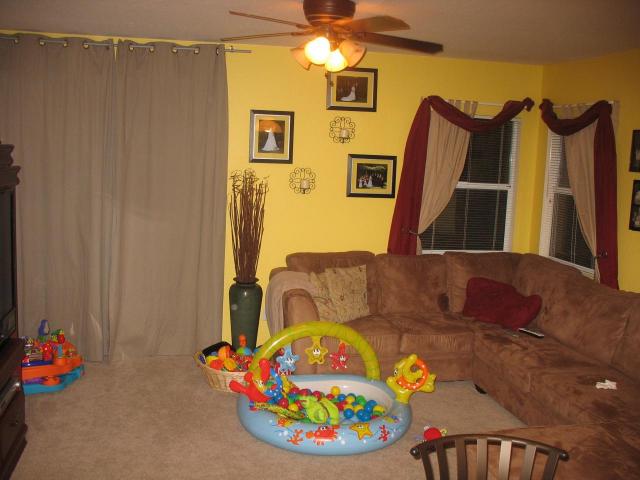 The master bedroom with an Asian theme.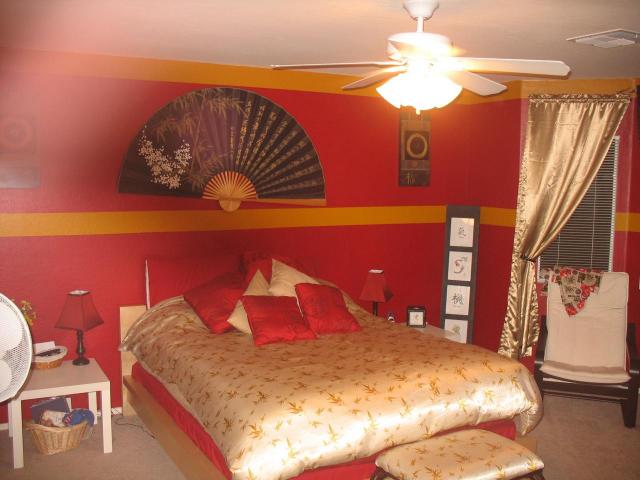 The owner is walking up the stairs to the loft.  He's holding a list of items he wants to buy on eBay.  He collects sci-fi dolls, it seems.  NIB!!  NIB!!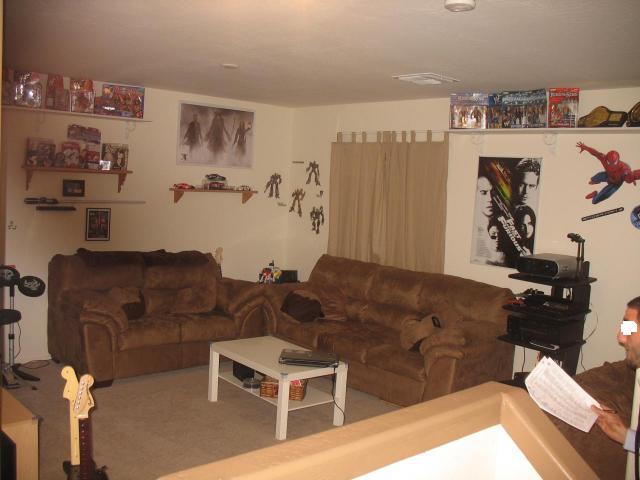 Liberace's Home In Palm Springs?
Ultra-tacky, over-the-top, gaudy, wacky, bizarre home in Palm Springs, California.  Built-in 1965 and owned by someone with questionable taste.  You won't believe your eyes.  [disclaimer:  this blog is not responsible for nightmares, flashbacks, or other mental trauma resulting from viewing these photos.]
Let's first hang out at the wet bar/lounge.  It looks like an old casino.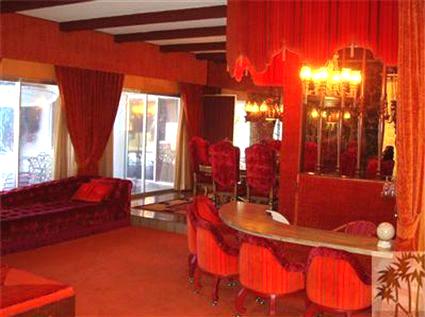 Family room with ugly couches and a full wall of mirrors.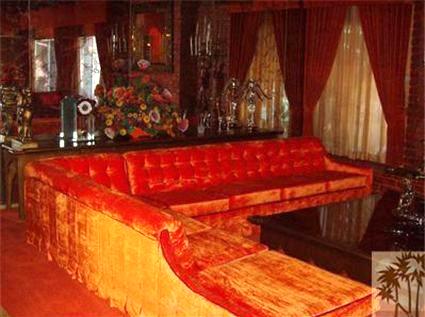 Original and now outdated kitchen.  Check out the velvet & wood window blinds!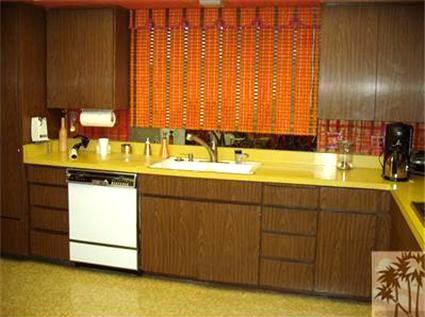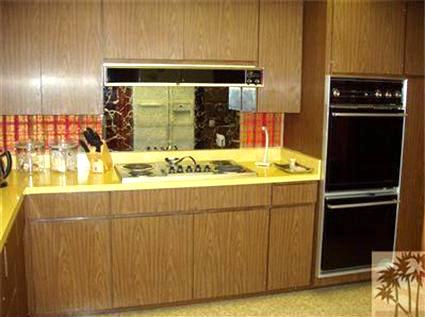 One of several bedrooms with padded headboards.  Chartreuse is such a pretty color.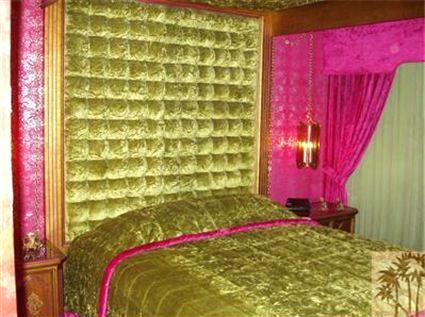 The red room.  How many lines of coke were sniffed from that coffee table?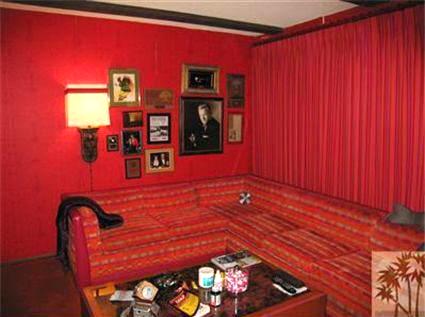 Very unique candelabras flanking the fireplace.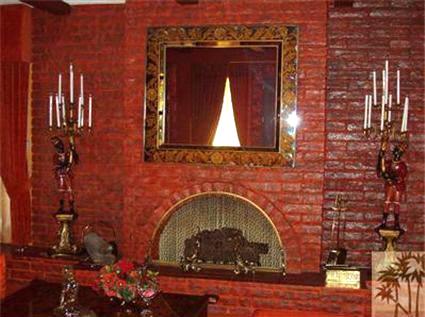 Everything's red or orange.  It's like a vampire hang-out.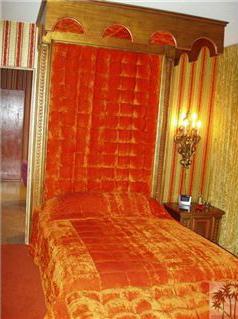 Gaudy bathroom with sunken Roman tub, pink carpet, pink velour wallpaper, & orange drapes.  Look how high the back is on the make-up chair!
The formal dining room.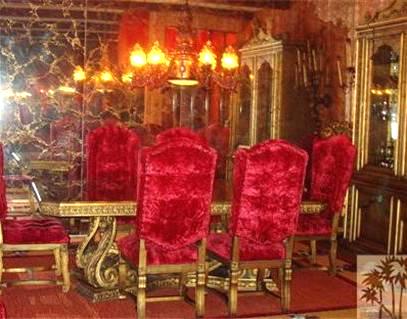 A game room for playing poker?  Pink velour swivel chairs!  A scale on the table for weighing out pills and cocaine?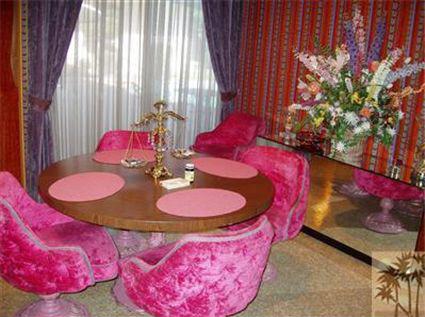 A very pink vanity area for putting on make-up and perfume.  Chanel No. 5, anyone?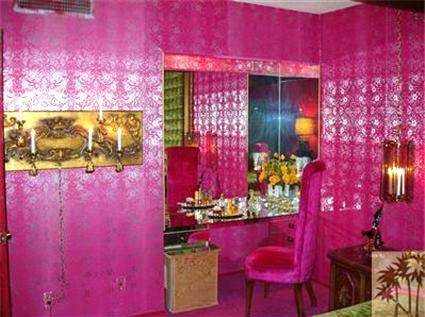 And finally, another delightful bedroom.  Sweet dreams.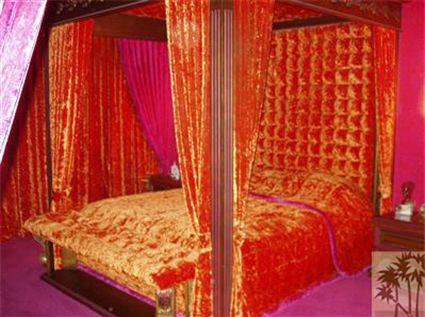 Tacky Las Vegas Casino Décor In Phoenix
Oh good grief.  What the heck were these people thinking?!!  Tacky Las Vegas casino carpet.  People can actually buy that carpet??!!  Acid bright paint colors and ugly wallpaper border.  The bedroom's radioactive.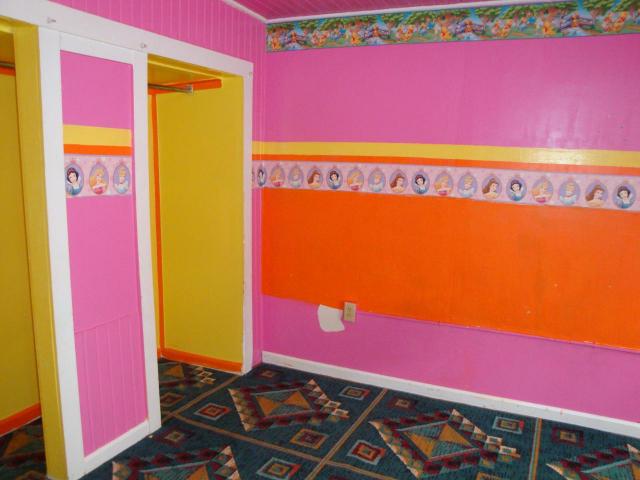 The very orange family room with more ugly Vegas carpet.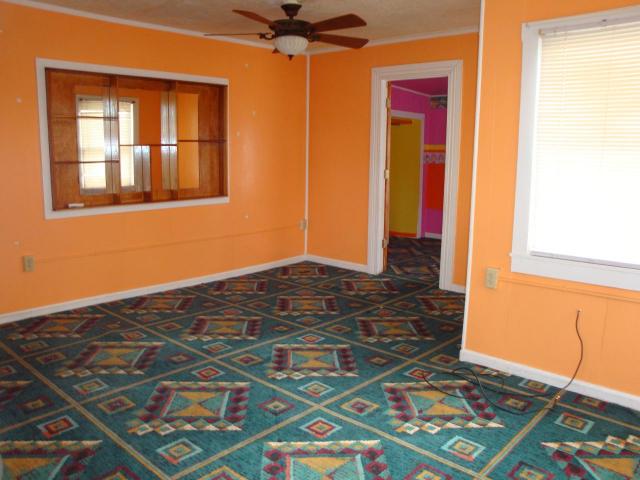 More ugly orange paint and ugly floor tile in the kitchen.  Orange you glad you didn't buy this house?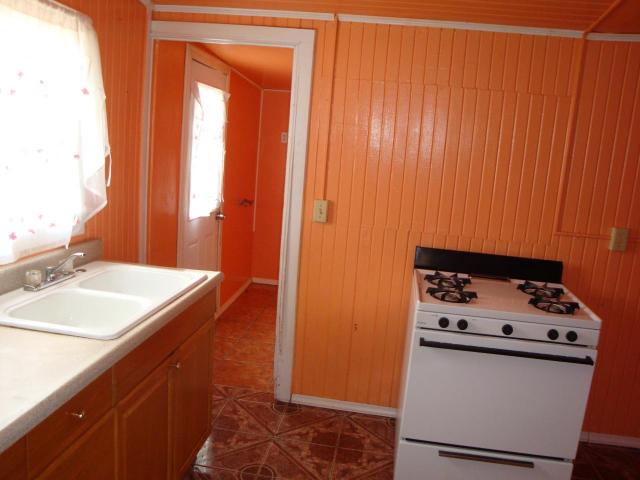 Too Much Frou-Frou In New York
When is too much too much?  When it looks like this home in central New York state.  Enough with the flowery wallpaper!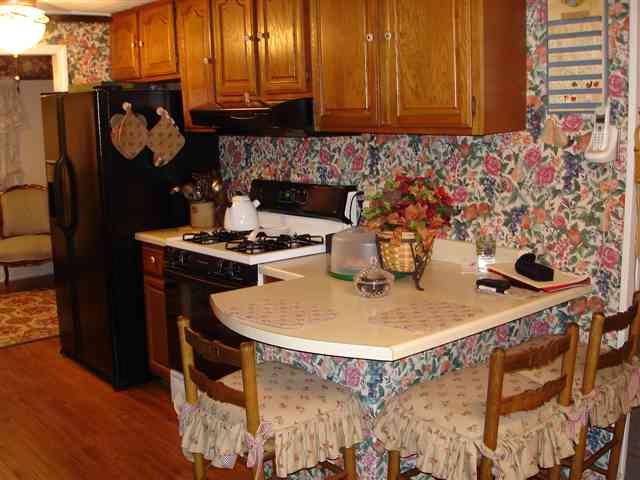 How many pillows does someone need?  One head = one pillow.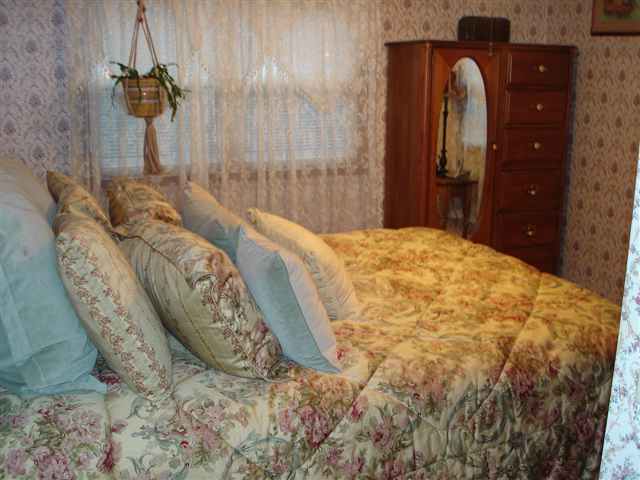 Ugly flowery couches.  Flowery wallpaper border.  At least the lace curtains don't have flowers on them.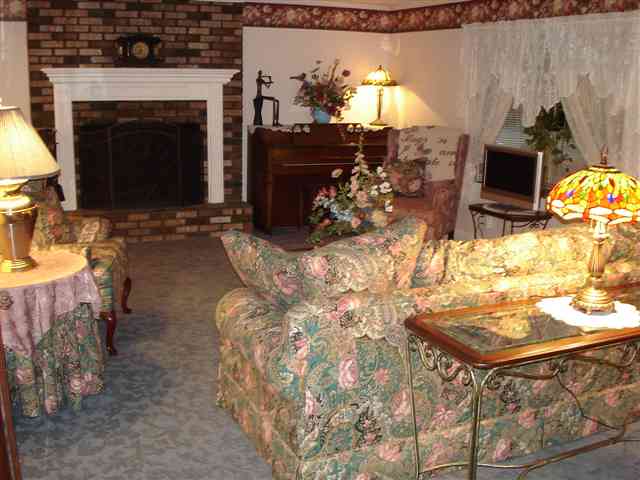 More flowery couches in the sunroom.  And flowery curtains.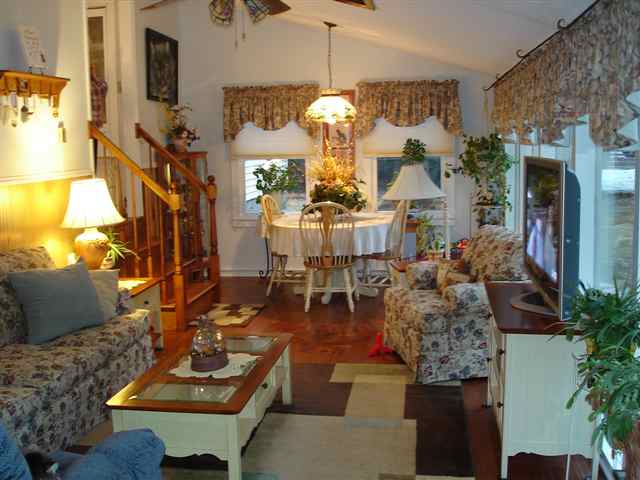 Let's put a big TV in front of the window to block the view of the yard.