For PS5 players looking to take their first-person shooter and third-person shooter gameplay to the next level, the stock DualSense pad just won't cut it. Sure, it's got fancy haptic feedback and adaptive triggers that aid immersion, but those features only hinder the pad's effectiveness in competitive games. Thankfully, there are now many custom PS5 solutions out there that can provide enthusiasts with the boost they desire. Today I'm reviewing the TCP Ultimate PS5 controller from The Controller People.
Make it yours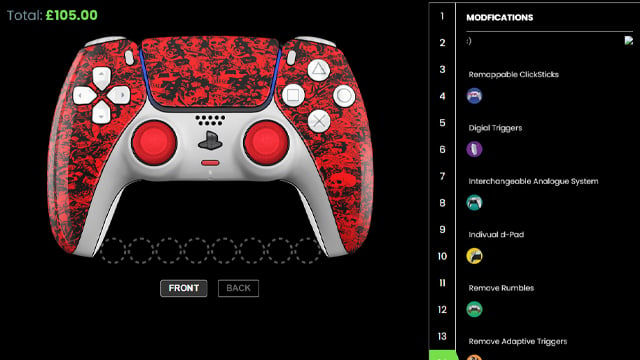 While it's possible to just grab one of the pre-configured designs, I'd recommend having a play with the custom PS5 controller builder. At the very least, it's fun to swap designs around and see what you can create. Users can mix and match a wide variety of shell designs, trims, touchpad colors, D-pads, buttons, analog sticks, anti-friction rings, and triggers. Modifications are also available, the majority of which come bundled with the TCP Ultimate PS5 controller.
My review sample is a super-stealthy blacked-out design, with even the shapes and arrow buttons fully black. For those looking to be a bit more low-key with their custom PS5 pad, this is a great choice. For those who don't, well there are plenty of louder aesthetic options to go for.
The big advantages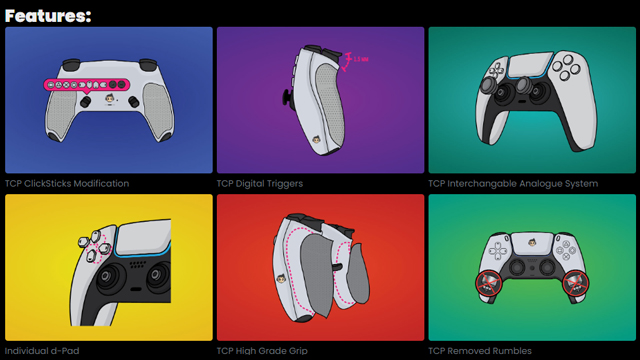 The way the TCP Ultimate PS5 controllers looks is arguably one of the more minor details. Making this pad so "ultimate" are the following six enhancements: ClickSticks, for mapping buttons to the rear of the pad; Digital Triggers, to allow for rapid activation of the shoulder buttons; Interchangeable Analogue System, a fancy term for modular thumbsticks that can be swapped out; Individual D-pad, with all four directions being independent from one another to avoid false inputs; High Grade Grip, giving the rear a bit of texture to better adhere to the user's hands; and Removed Rumbles, which result in a significant weight reduction.
These are all valuable features and, when they combine together in the Ultimate controller, there's no doubt that they make for a better gaming experience. In terms of both performance and comfort, there's a lot to like here.
Click those little sticks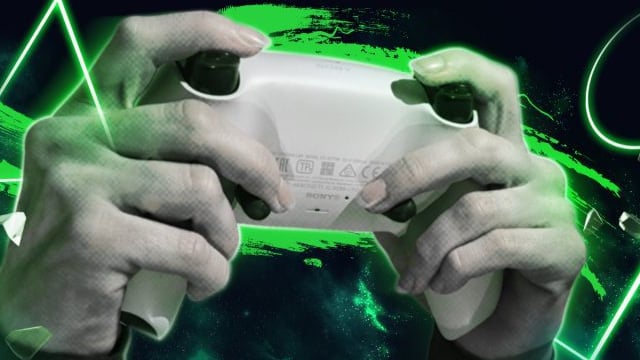 As is always the case with these custom pads, it's the ClickSticks that deserve highlighting. For those who are new to the custom controller scene, this back button solution is the main attraction for most players. For intense competitive shooters like Call of Duty: Modern Warfare 2, Warzone 2, Apex Legends, and Fortnite, being able to map X to the left ClickStick allows players the ability to keep aiming and firing at enemies while jumping around. Mapping O to the right ClickStick then allows for rapid melee attacks. The ClickSticks are remappable on the fly, too, making it easy to adjust them while switching games.
I must say that the ClickSticks don't feel quite as durable as competing solutions, but I'm sure that those who respect and look after their controllers should get along just fine. On the other hand, if you're a hot-headed gamer who often takes their frustration out on their gamepad, I'd be less inclined to recommend the ClickSticks.
Lighten up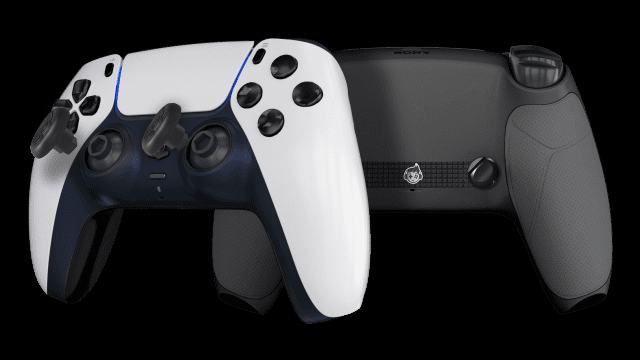 While the Digital Triggers, modular analog sticks, and grip are all great add-ons, I'd like to give a special mention to the removed rumbles. I know it doesn't sound as exciting, but the weight loss that results from their removal is a game-changer. I always felt like the stock DualSense was a little too heavy, forcing me to rest it on my lap during marathon gaming sessions. I imagine most enthusiasts will disable vibration to limit distractions, so why not remove the rumble entirely? The Controller People has done this. What's more, the Adaptive Triggers can also be removed to cut even more weight.
When it comes to premium-priced accessories like this, it's important to consider the warranty that's available. The Controller People offers a 14-day money-back guarantee on all products with a "no-quibble return." I'd be sure to thoroughly test your controller immediately upon receiving it, should you buy one. Following these 14 days, there's a three-month standard warranty which can be extended to one year for an additional fee.
TCP Ultimate PS5 Controller Review: The final verdict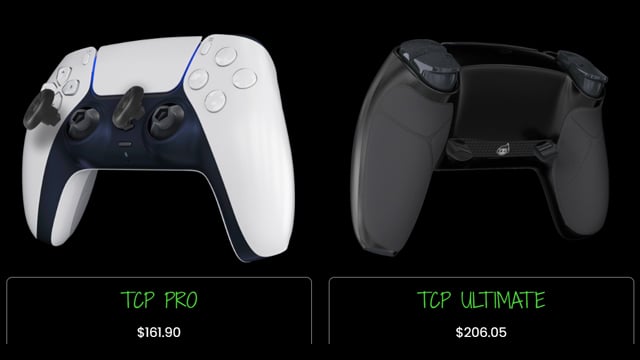 While the less feature-rich Pro controller (review here) starts at $160, the TCP Ultimate PS5 controller I'm reviewing here starts at just over $200. This puts it in direct competition with the upcoming DualSense Edge, a first-party solution that is undoubtedly going to shake up the market when it launches at the end of January.
Though the competition is heating up, there's still a lot to like with The Controller People's Ultimate product. It can be fully personalized to look and feel the way you want it to, while also including an impressive level of enhanced functionality beneath the shell with highlights including the ClickSticks, Digital Triggers, and removed rumble. For those looking for a more custom and unique experience, this is an option well worth considering.
---
TCP Ultimate PS5 controller review sample was provided by The Controller People.