This Thanksgiving, PlayStation LifeStyle and its sister site GameRevolution are saying "thanks" to their favorite games, consoles, and developers.
It's been over nine years since The Last of Us launched on PS3 and over eight years since The Last of Us Remastered released on PS4. Now, we're enjoying a new generation of consoles and I'm glad to have The Last of Us Part 1 along for the ride. The original is my favorite single-player game of all time, so seeing it updated for the next generation of hardware is wonderful.
The Definitive Edition
Though labeled as "unnecessary" by some, I'm thankful for The Last of Us Part 1 with its improved visuals and smooth dynamic 4K/60 FPS gameplay, additional Permadeath and Speedrun modes, and a deeper Photo Mode. There are also improvements to A.I., fluid animations, and support for the DualSense's unique features. Lastly, further enhancements to the range of accessibility options have to be commended.
Even without considering those features, just having Ellie and Joel updated to look more similar to who they become in Part 2 plays a huge part in bridging the gap between the games. This added cohesion will be a big benefit for first-time players, of which there will be many following the launch of the upcoming TV show.
For the players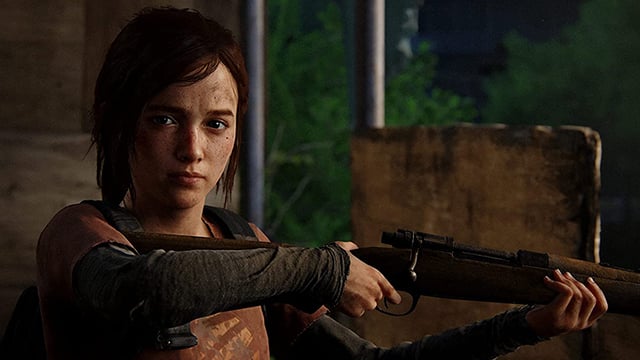 It's not just newcomers who are benefiting from the improvements either, as I and other "hardcore fans" are happy to have an excuse to re-experience the original story again. Like movie fans who happily indulge in re-releases with X minutes of cut content, or a slightly upscaled remaster, there's just something exciting about this being the most polished version.
For those who have already played through Part 2 and know how the story unfolds, replaying Part 1 becomes a whole new journey filled with intense character analysis. Joel is a tragic hero that an experienced player can analyze more closely, honing in on the small intricacies as his character develops and he goes down his darker path. Ellie, too, is fascinating to observe after playing through Part 2, especially with the enhancements to her character model.
The price is right
At launch, the only thing that prevented me from recommending The Last of Us Part 1 in my review was the $69.99 price tag. While I remain firm on the fact that the game shouldn't have been priced so high in the first place, I'm happy to say that the price tag has fallen to as low as $49.99 (Amazon).
So thank you, Naughty Dog, for remastering The Last of Us again. Part 1 is indeed the definitive version and the game that I'll be finding any excuse to replay in the years to come while waiting for Part 3.