More cast details have been revealed for the upcoming The Last of Us HBO series expected to release in 2023. Henry will be played by Lamar Johnson, confirming former rumors based on photos and various social media connections. Meanwhile, Sam will be played by Keivonn Woodard. In the original game, the two brothers had a significant impact on Joel and Ellie's journey, to say the least.
Original characters also revealed for The Last of Us HBO Series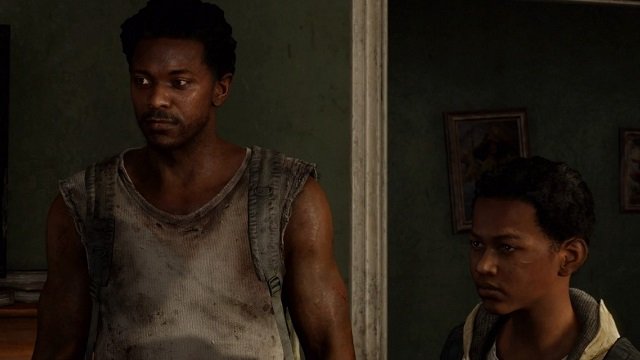 In addition to the news on Henry and Sam as revealed by IGN, two new characters Marlon and Florence will be added as "a married couple surviving alone in the wilderness of post-apocalyptic Wyoming." Graham Greene and Elain Miles will guest star as Marlon and Florence respectively.
The HBO adaptation will also make a slight change to the original plot, having Joel and Ellie meet the two brothers Henry and Sam in Kansas City as opposed to Pittsburgh. It's unclear how much this will impact the story, but it's understandable for an adaptation not to follow the exact plot of the source material given that it's a different medium.
Thus far, we know that Pedro Pascal will be starring as Joel and stated he did not finish the original game so that he doesn't imitate Troy Baker's iconic performance. He had found the original voice work for Joel so "impressive" that he was worried that he would unconsciously try to mimic Baker too much.
From what we know so far, the following actors are known to be a part of the series cast: Bella Ramsey (Ellie), Merle Dandridge (Marlene), Nico Parker (Sarah), Nick Offerman (Bill), Storm Reid (Riley), Gabriel Luna (Tommy), Anna Torv (Tess), Murray Barlett (Frank), Brad Leland (Mr. Adler, new character), and Jeffrey Pierce (Perry, new character). Ashley Johnson and Troy Baker who were a part of the original game will also be involved in roles that haven't been mentioned yet.
In other news, the console versions of Battalion 1944 have been canceled as the developer parts ways with Square Enix, and Microsoft has responded to Sony's concerns of Call of Duty being potentially Xbox exclusive.