Alongside today's announcement of games included in the new PlayStation Plus, Ubisoft has announced that their own subscription services are coming to PlayStation. Ubisoft+ and Ubisoft+ Classics will bring a collection of "popular" games for Sony's revamped service. The Ubisoft+ Classics catalog will include 27 games at launch, growing to 50 by the end of 2023.
List of games included in Ubisoft+ Classics on PS Plus: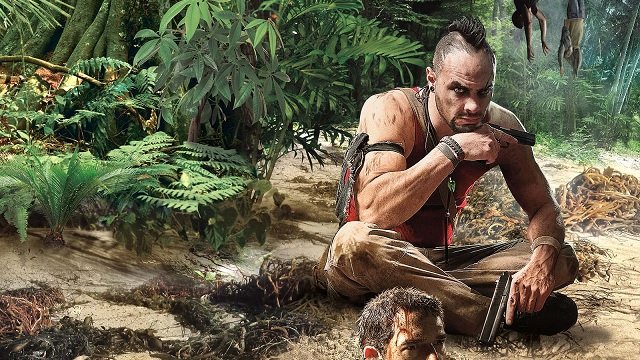 Assassin's Creed Valhalla
For Honor
The Crew 2
Child of Light
Eagle Flight
Far Cry 3: Blood Dragon
Far Cry 3 Remaster
Far Cry 4
Legendary Fishing
Risk: Urban Assault
South Park: The Fractured but Whole
South Park: The Stick of Truth
Space Junkies
Star Trek: Bridge Crew
Starlink: Battle for Atlas
STEEP
The Crew
The Division
Trackmania Turbo
Transference
Trials Fusion
Trials of the Blood Dragon Game
Trials Rising
Valiant Hearts: The Great War
Watch Dogs
Werewolves Within
ZOMBI
Chris Early, senior vice president of partnerships at Ubisoft said in a statement:
With Ubisoft+ Classics, we're providing PlayStation players with another way to enjoy Ubisoft games on their consoles. This is just the beginning, as we will ultimately make Ubisoft+ available to PlayStation owners as we continue to build our vision and provide players with more options to access their favorite games, wherever they are.
Ubisoft+ Classics will become part of PS Plus (Extra and Premium tiers) on May 24 in Asia, June 2 in Japan, June 13 in The Americas, and June 23 in Europe.
Classics will go alongside the standard Ubisoft+ service already available on PC, Stadia, and Amazon Luna. Ubisoft says the service is coming to PlayStation "in the future." The subscription will bring more than 100 games including day-one releases, additional content packs, and rewards to PlayStation.
Ubisoft+ 🤝 PlayStation

Ubisoft+ is Coming to PlayStation! Stay tuned for more news in the future.

In the meantime, introducing 'Ubisoft+ Classics', bringing 27 games to PlayStation Plus from May 24.

Get the details:

— Ubisoft (@Ubisoft) May 16, 2023
In other news, most of Elden Ring's sales in the United States were on PS4 and PS5. The sequel to Star Wars Jedi: Fallen Order has a rumored name. Meanwhile, the long-rumored Bloober Team Silent Hill project is reportedly a Silent Hill 2 remake.