Ubisoft art director Jean-Luc Sala and series executive producer Marc-Alexis Côté have both officially dismissed Assassin's Creed 1 remake (or remaster) rumors. This came as a bit of a surprise because reports of the remake came from not one but a number of insiders who accurately leaked information about Assassin's Creed Mirage. The only thing they got wrong was the inclusion of Altair's journey as part of Mirage's non-existent Season Pass.
Where did Assassin's Creed 1 remake speculations come from?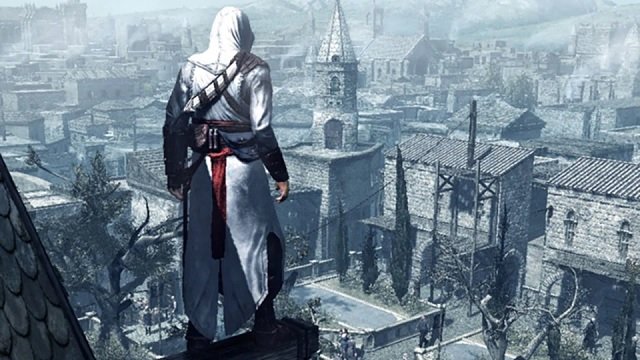 Earlier this year, Ubisoft released a video to celebrate Assassin's Creed franchise's 15th anniversary in which it included visually upgraded clips of the original game. As far as I can tell, that's the first time speculations of a remake really began to make rounds. Then, at least three insiders over the last week who all leaked Assassin's Creed Mirage information (now confirmed to be accurate, for the most part) claimed that an Assassin's Creed 1 remake was in the works. YouTuber j0nathan claimed it was part of Mirage's Season Pass (which we now know doesn't exist), while others claimed that the remake was simply in development with no release information available at present.
Speaking to Axios, Marc-Alexis Côté denied that this was the case. Speaking separately to Eurogamer, Jean-Luc Sala said that he is pretty sure Ubisoft has no plans to revisit the game that started it all. "Yeah that's not what we're doing," Sala told the website. "I'm fully dedicated to Mirage and I can tell you we are not remaking Assassin's Creed 1."
There goes my hope of playing Assassin's Creed 1 again with trophies!
In other news, Assassin's Creed seems to be delving into a bit into horror and witchcraft with Hexe, and AC fans will finally get the Japan setting that they've been asking for long before Ghost of Tsushima filled that void.