Bite Me
Why couldn't the photographer or seller remove the Bite Me pillow from the photo? Do you like the wallpaper?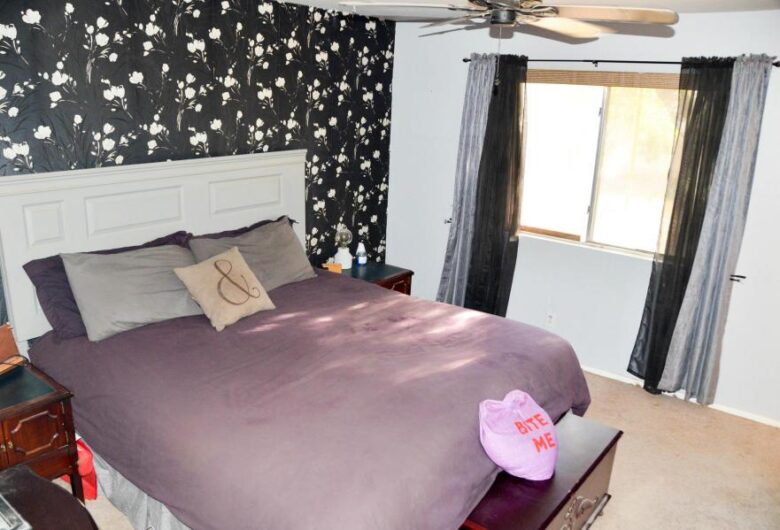 Clowning Around In Canada
Thank you to the two readers who sent these photos, M.L. and Jennifer. A house of clowns in Brantford, Ontario, Canada, not far from the town of Ontario. Enjoy!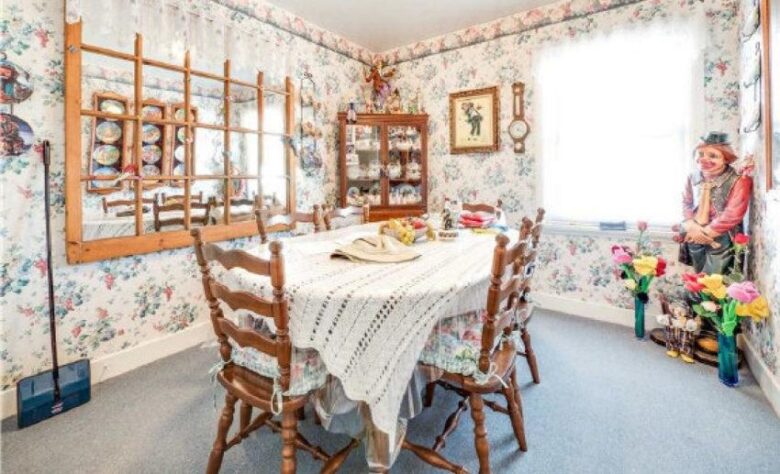 The sellers collected thousands of clowns.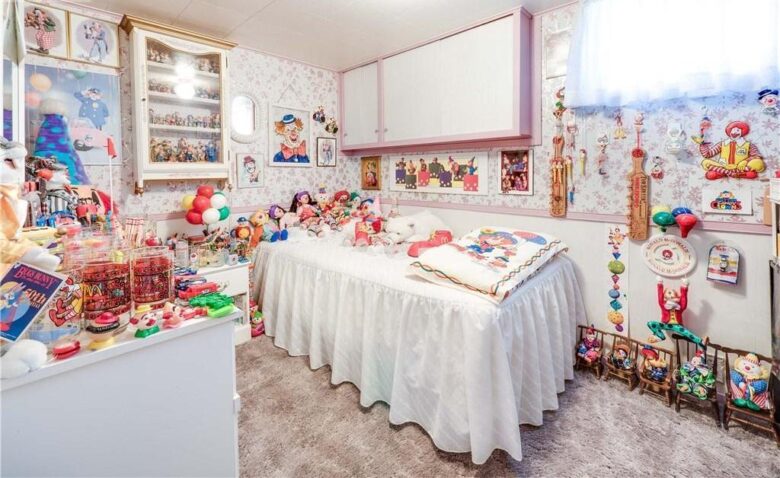 Everyone loves clowns.
Especially buyers.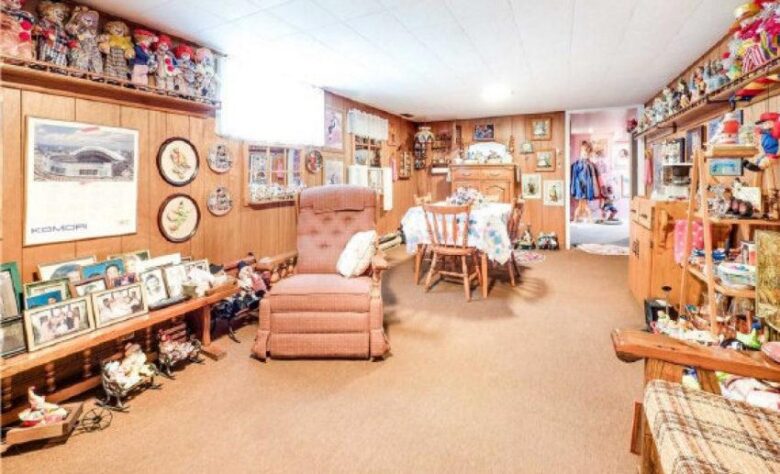 Wallpaper Treasures
Saw this during a Realtor home tour. Yowzah!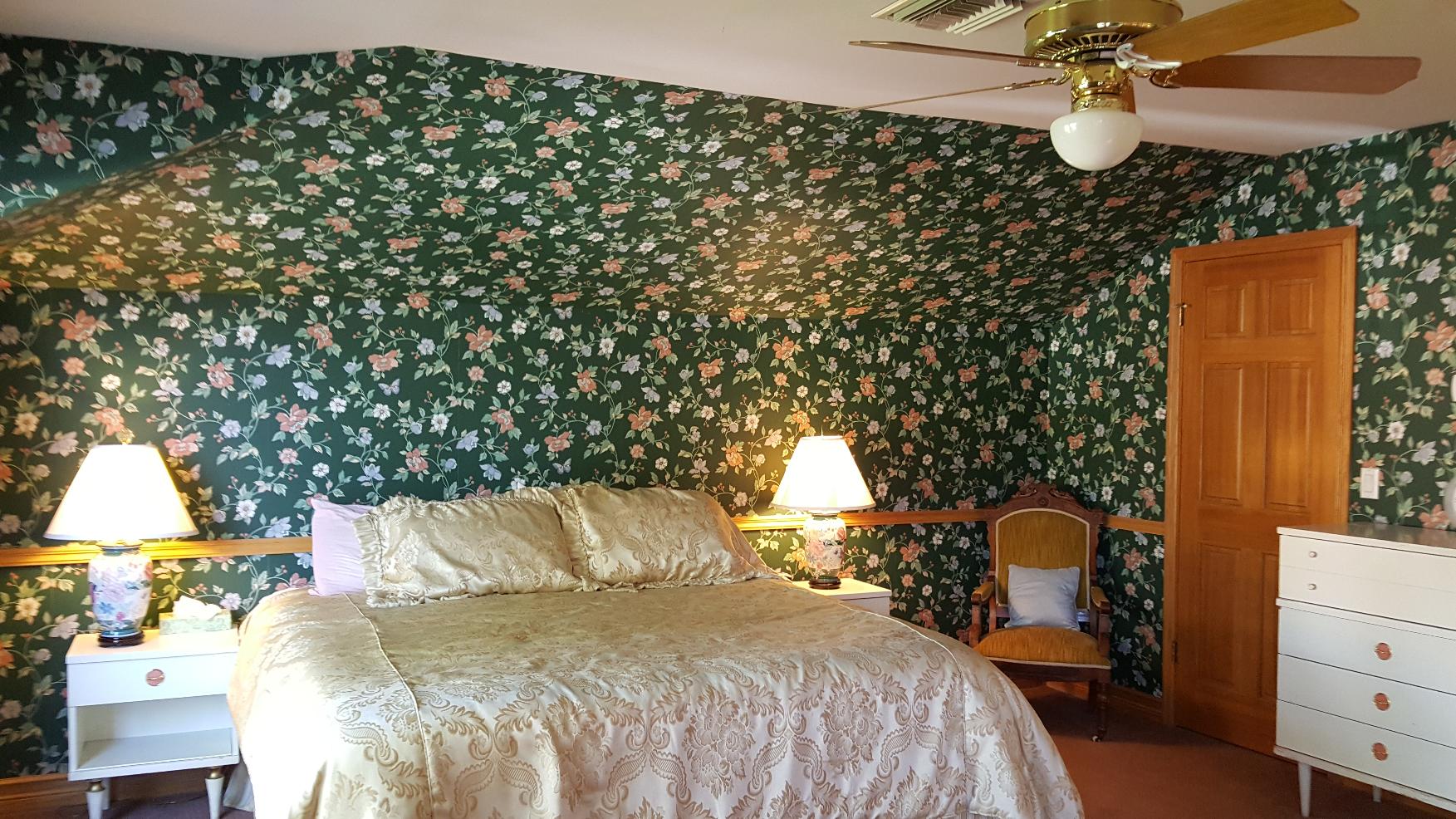 All four walls of the bedroom plus angled ceiling walls.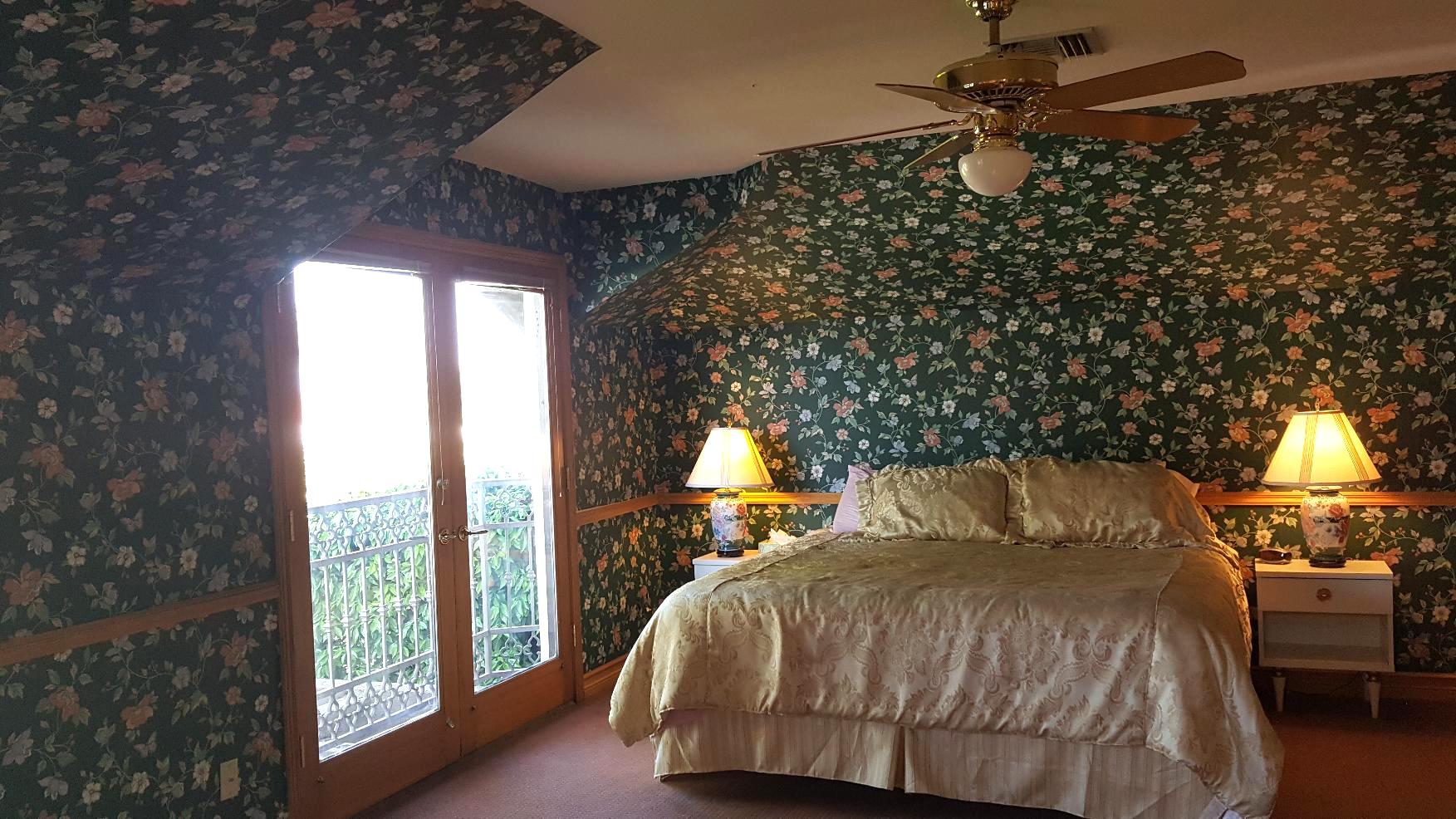 Saw this at another home on tour.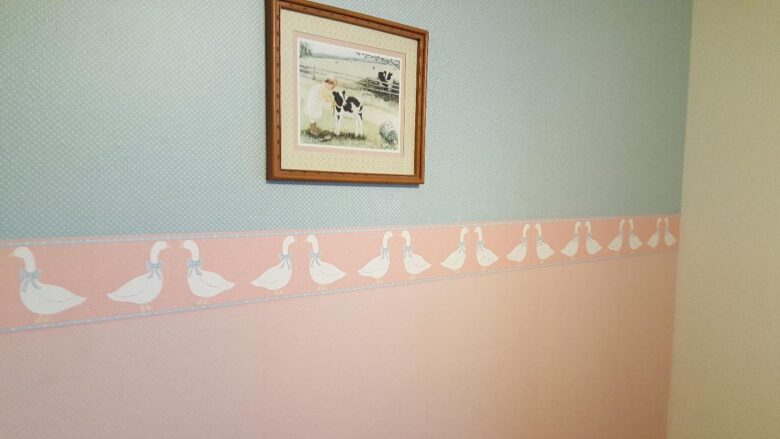 Here's a home in Houston, Texas with dark wallpaper.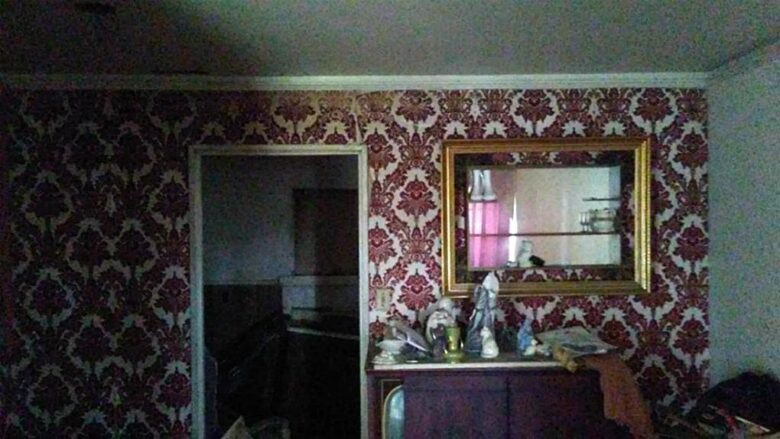 Wallpapered kitchen in Pine, Arizona.
Peeling and patched wallpaper in a bathroom.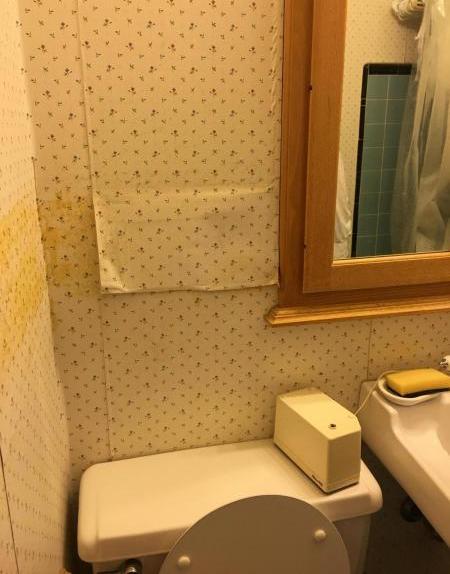 Far-Out 1970 Home
Time capsule from 1970!! Back when metallic wallpaper was all the rage.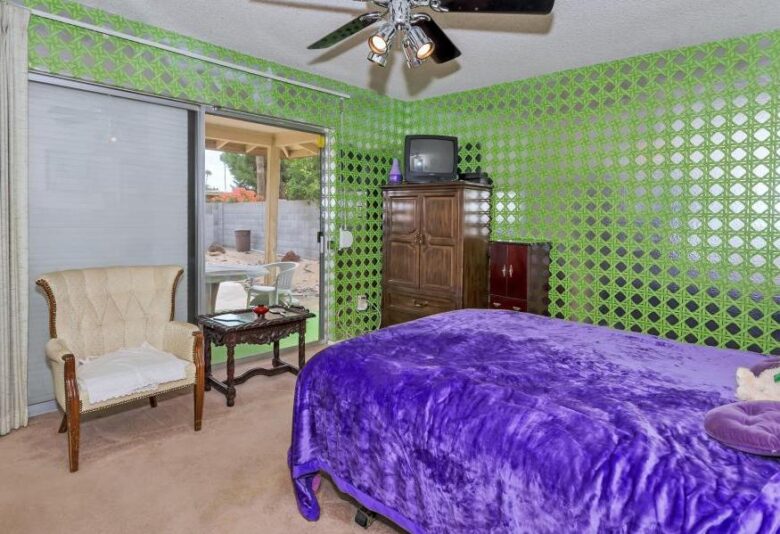 Woven wicker pattern. Groovy.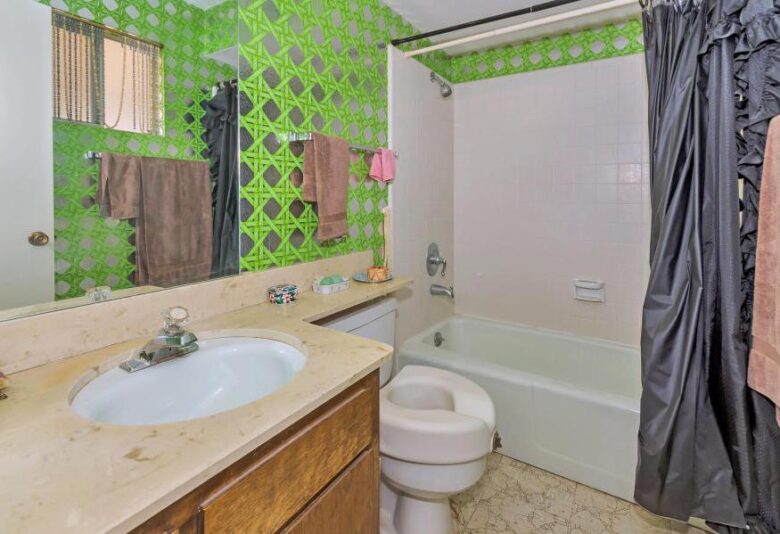 Vintage 1970s wallpaper.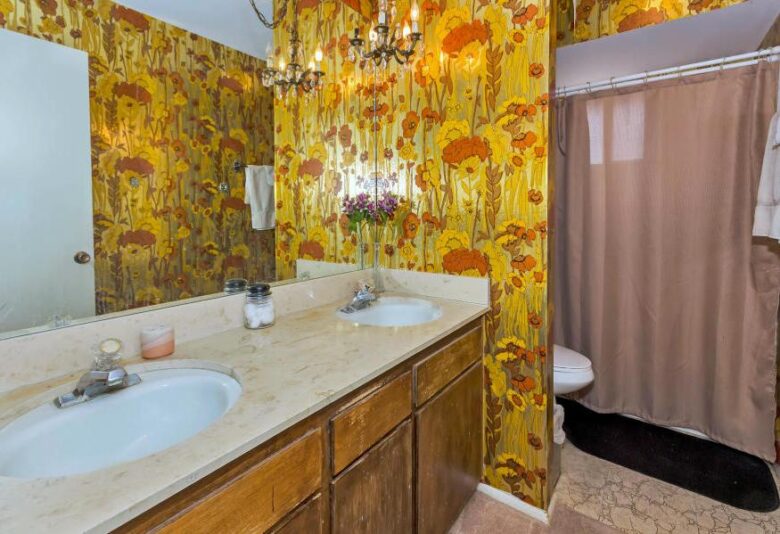 Striped wallpaper and a harvest gold oven/range in the kitchen.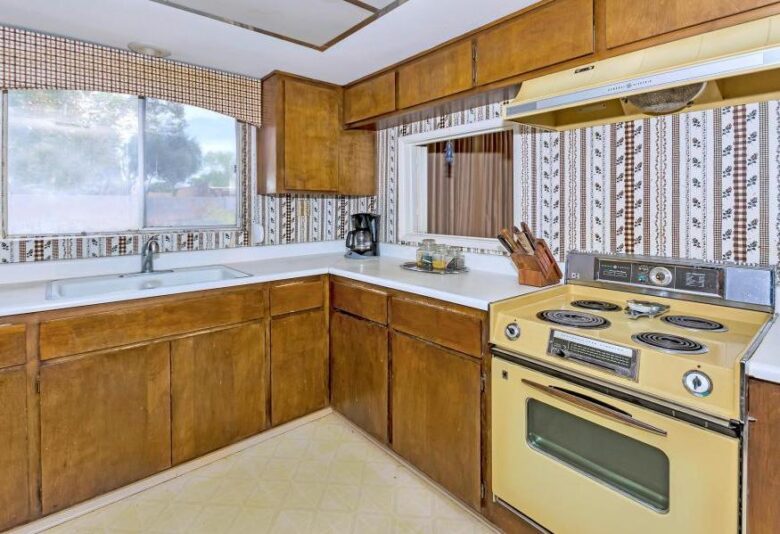 Wallpapered Kitchen Cabinets
You can spruce up your kitchen cabinets by adding wallpaper on top of them! [Houston, Texas]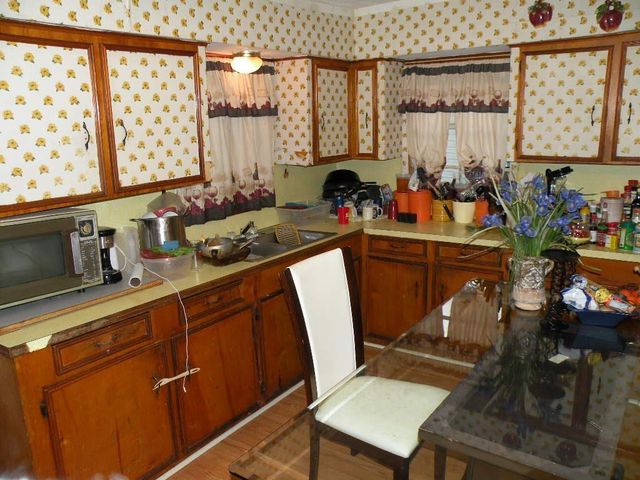 It brightens up the kitchen. [Phoenix]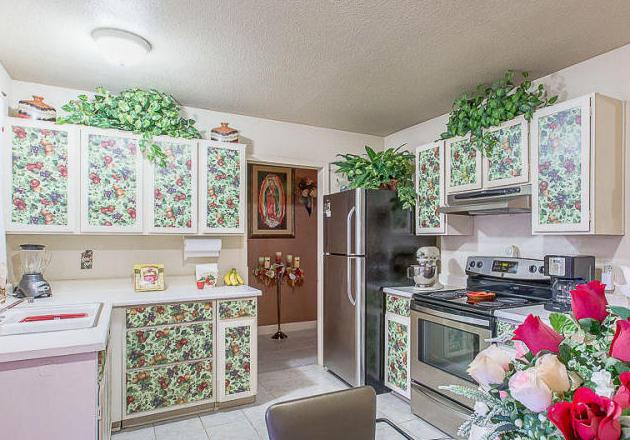 Ready For Renovation
Will buyers find this home appeelin'?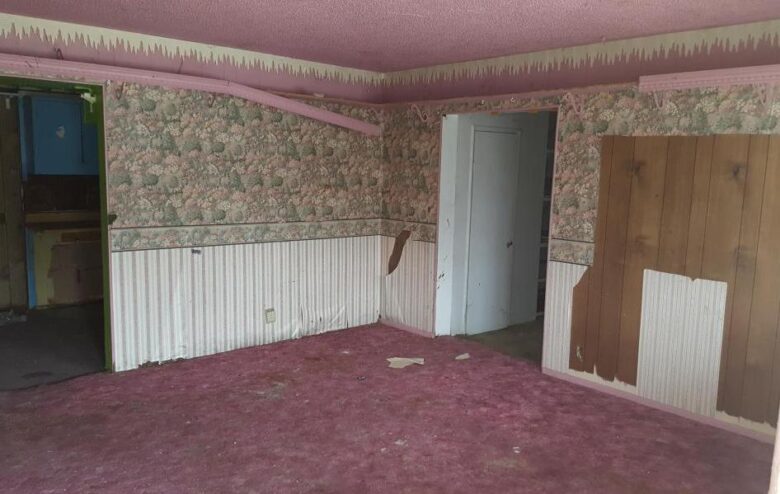 The potential is there.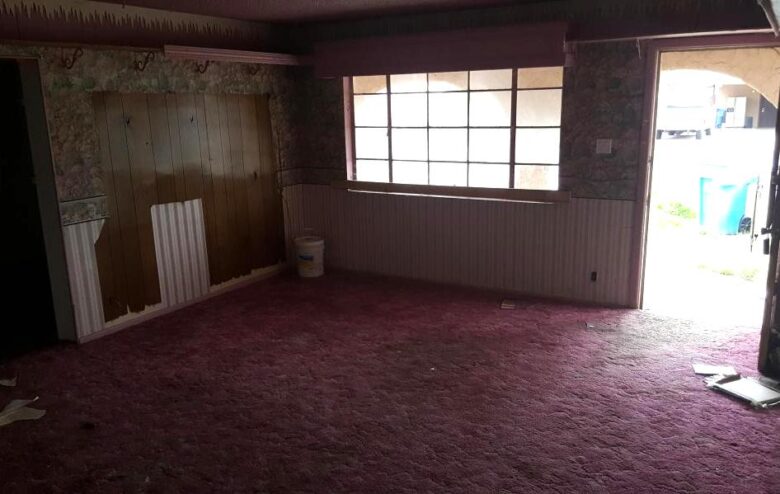 Look at all the space under the counter!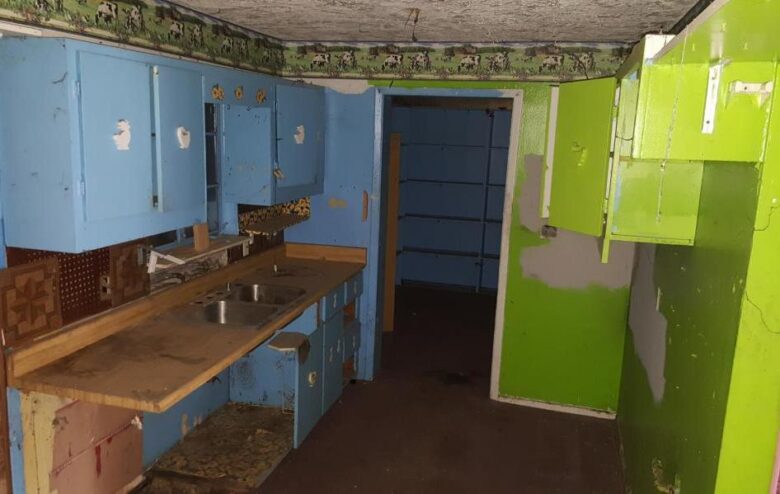 If you think this bathroom needs help…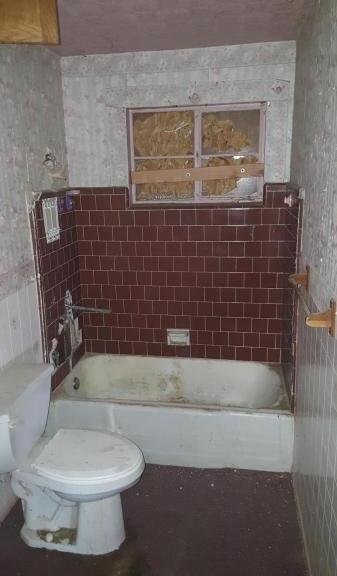 …this one needs more help.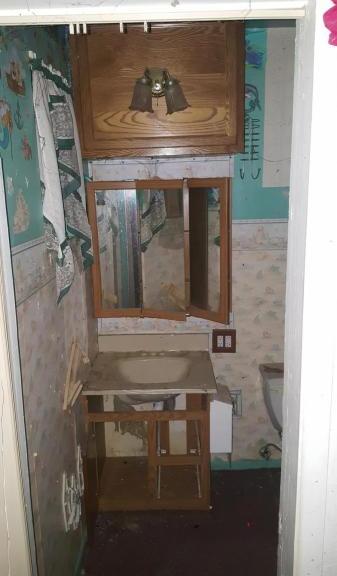 Poor bathroom.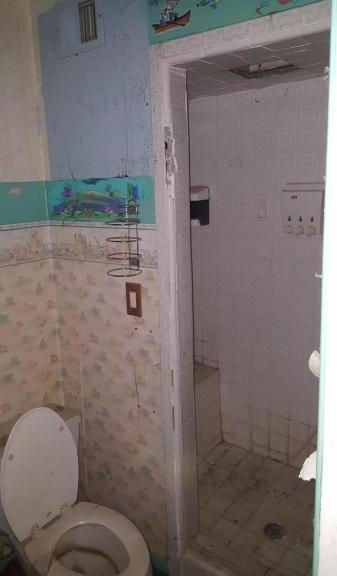 The Eagle's Nest
In golf, an eagle is two under par. How fitting that this eagle-themed bedspread is below par.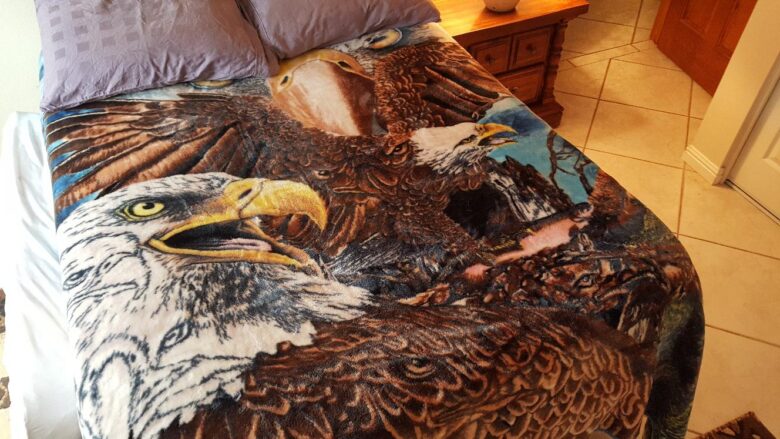 Mountain lions in the next bedroom. I visited this house during a Realtor home tour last week.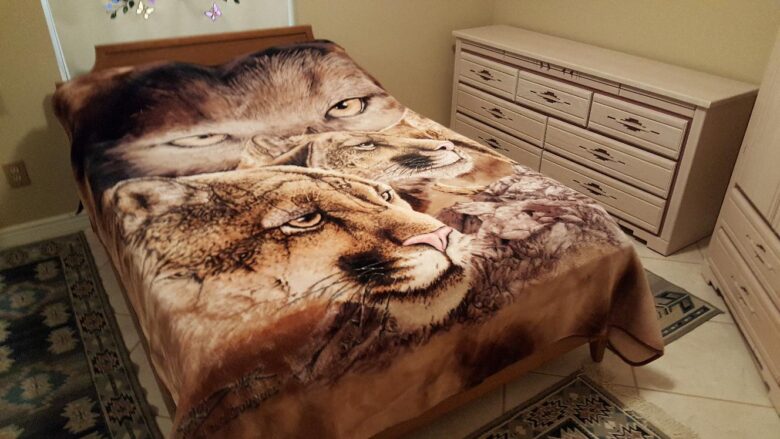 These classic pictures are udderly adorable.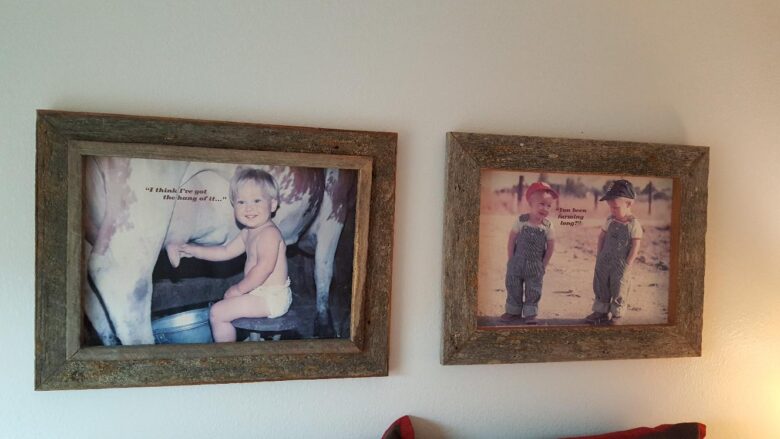 Old wallpaper.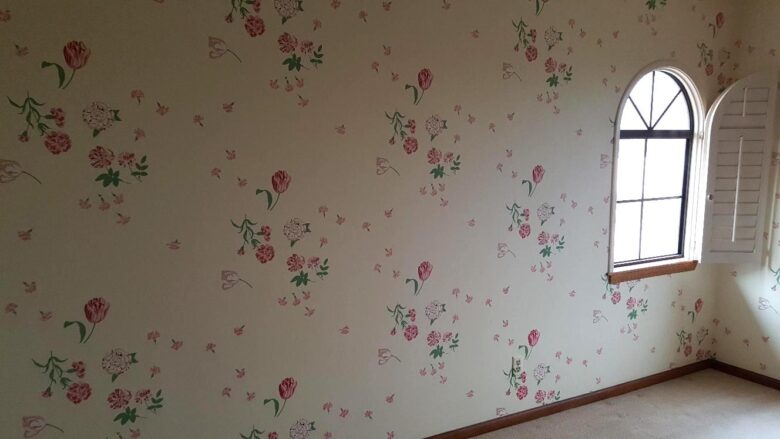 Bathroom wallpaper.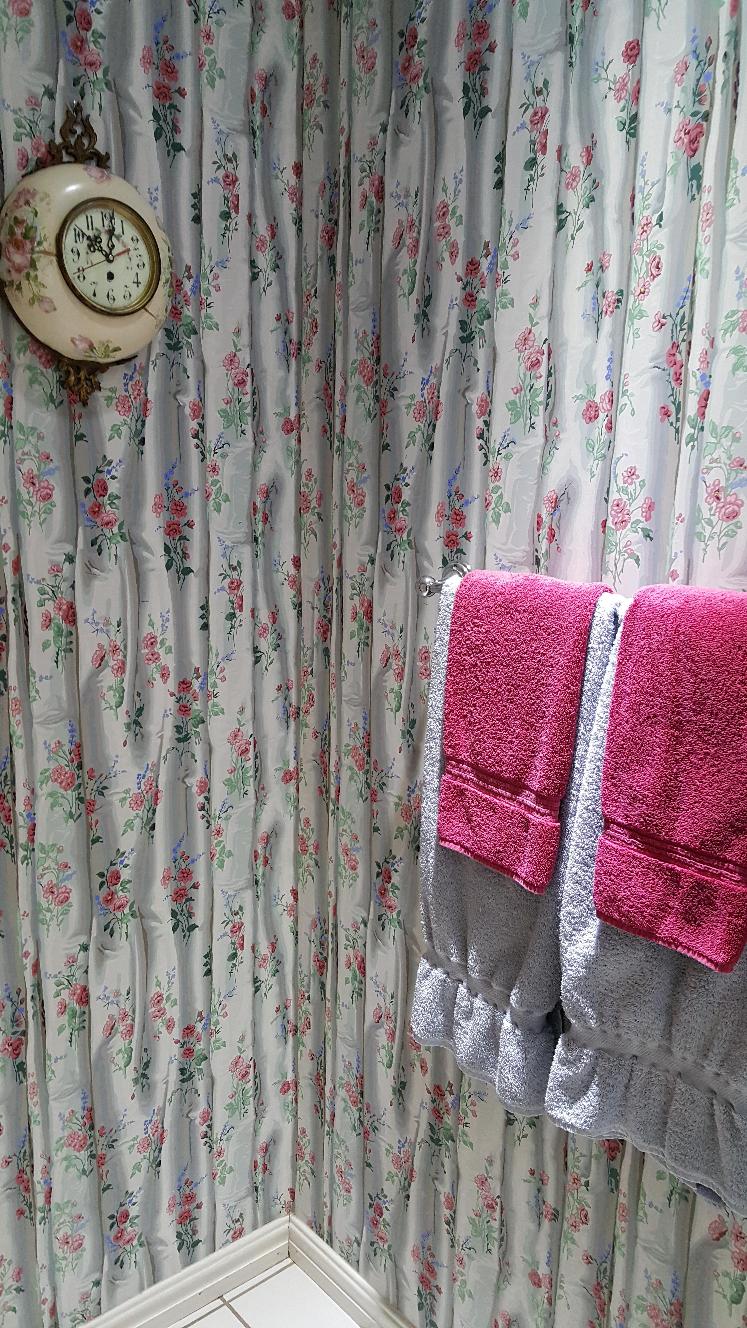 Similar wallpaper in the other bathroom.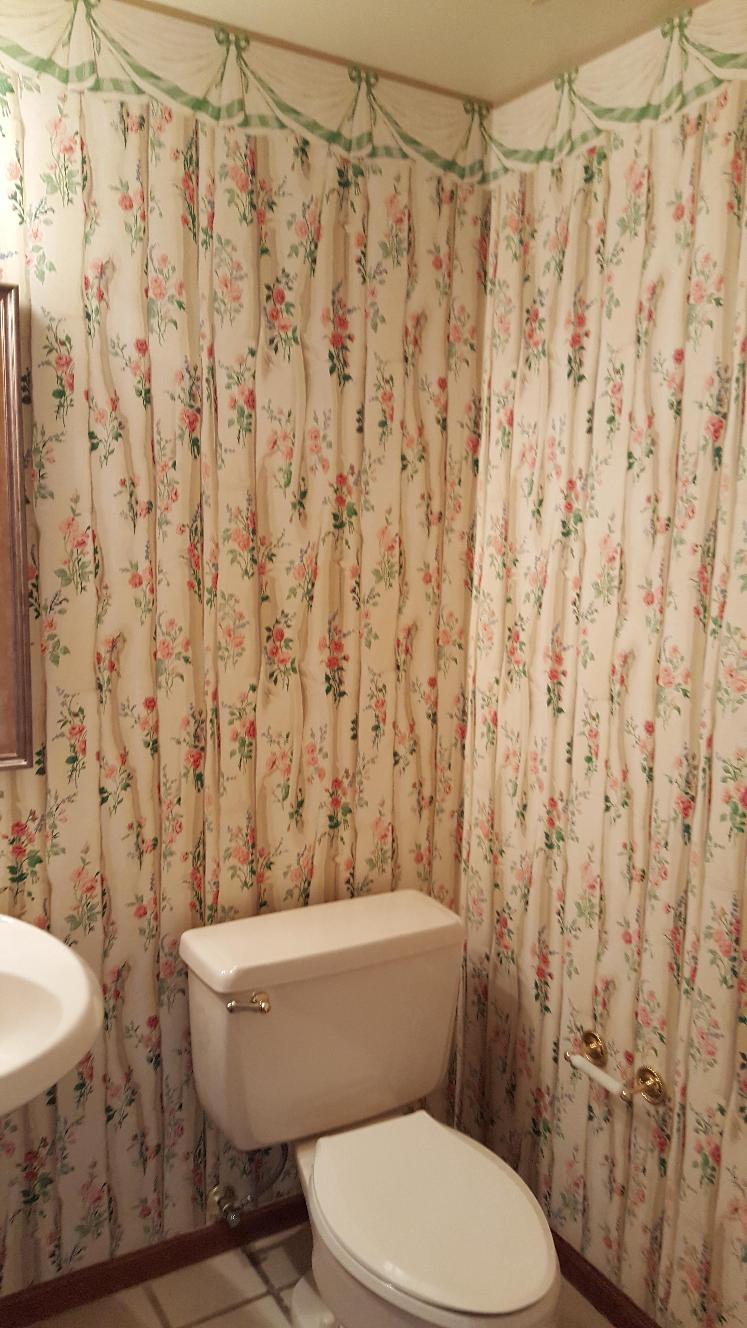 Headboard Design
No need to spend big $$$ on a fancy headboard for your bed. Just make your own. Here's a wonderful design idea for you. And matching wallpaper border takes it to another level.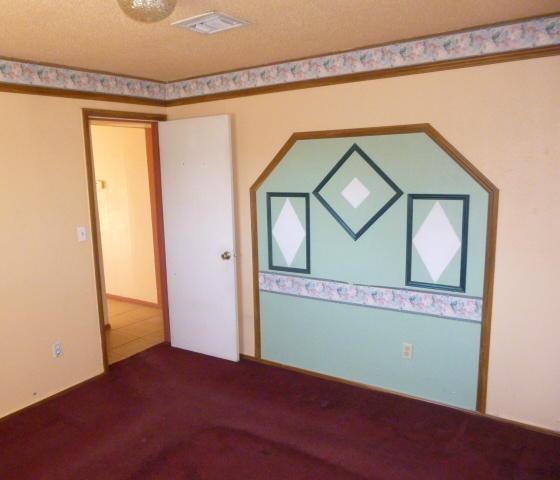 Boxing Day
Today is Boxing Day in Canada. Last year, we posted a photo of a punching bag to celebrating boxing. But some Canadian readers said we got it wrong. This year, we're posting photos of boxes. We hope we get it right this time. Happy Boxing Day!
This Phoenix home has lots and lots of boxes. They really know how to celebrate Boxing Day!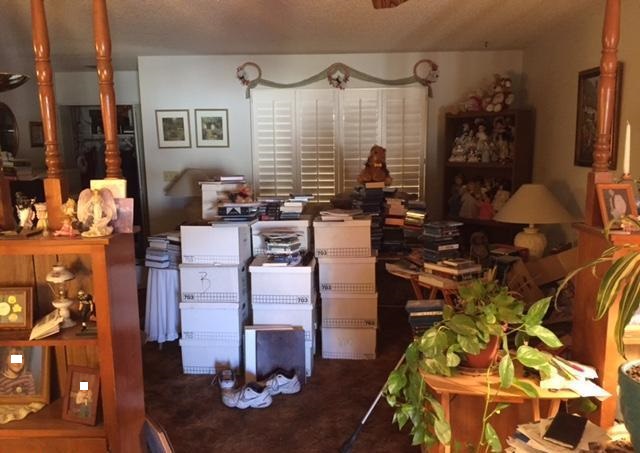 More boxes in the bedroom closet!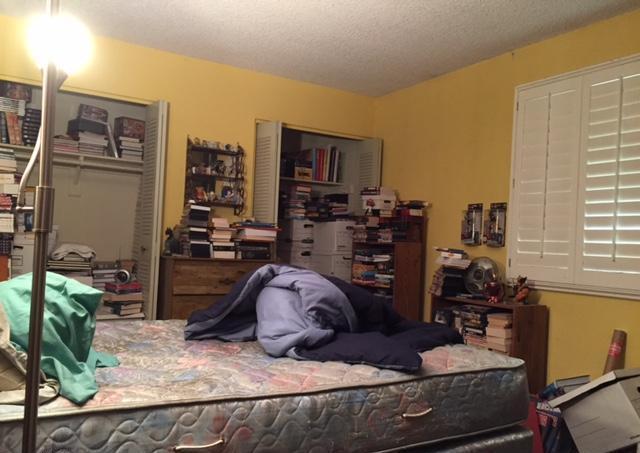 Toy collection pinned to the wall. Plus pin-up calendars. And a messy home office. No boxes?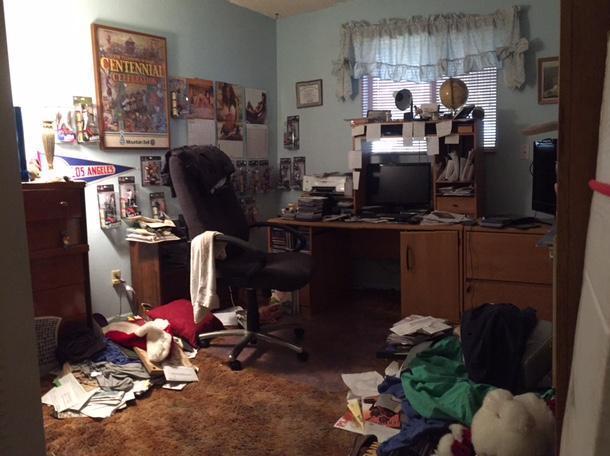 Since they're selling the house and since it's Boxing Day today, they should box up all the books and movies.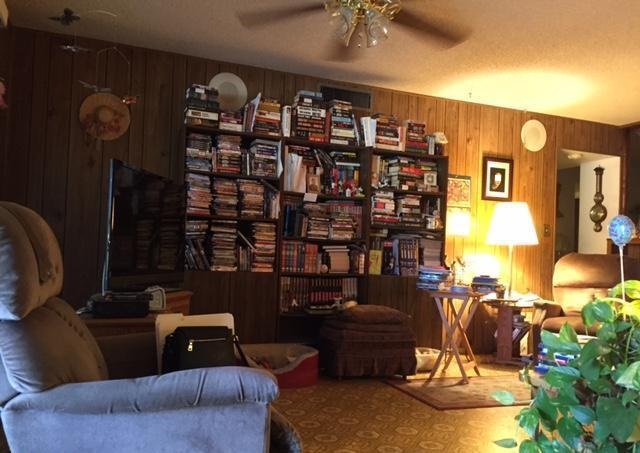 Cluttered bathroom.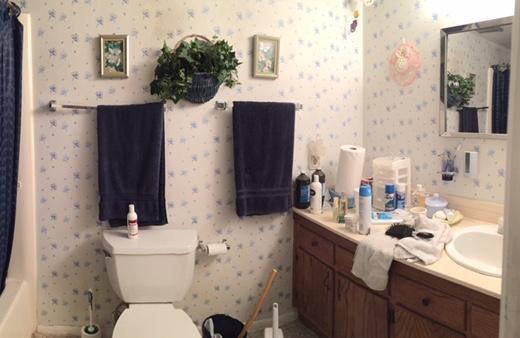 Kitchen Wallpaper
Old-timey wallpaper in a Scottsdale, Arizona kitchen.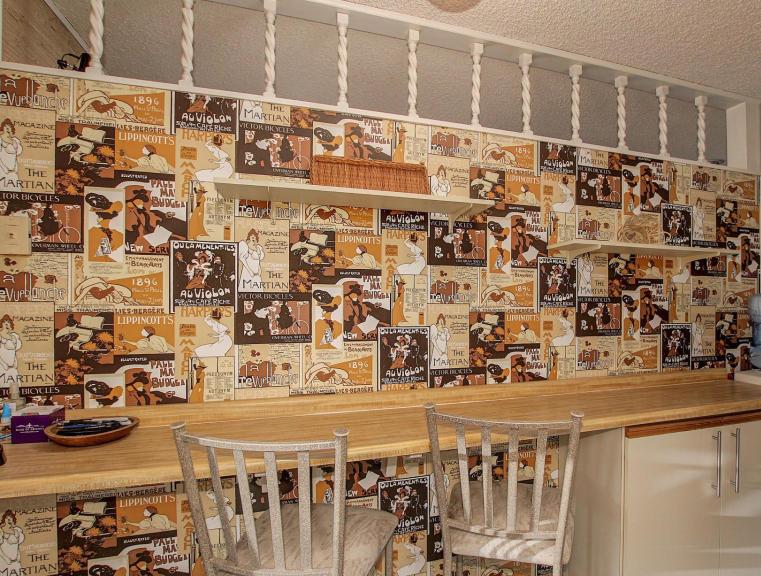 Striped floral wallpaper in a Mesa, Arizona kitchen.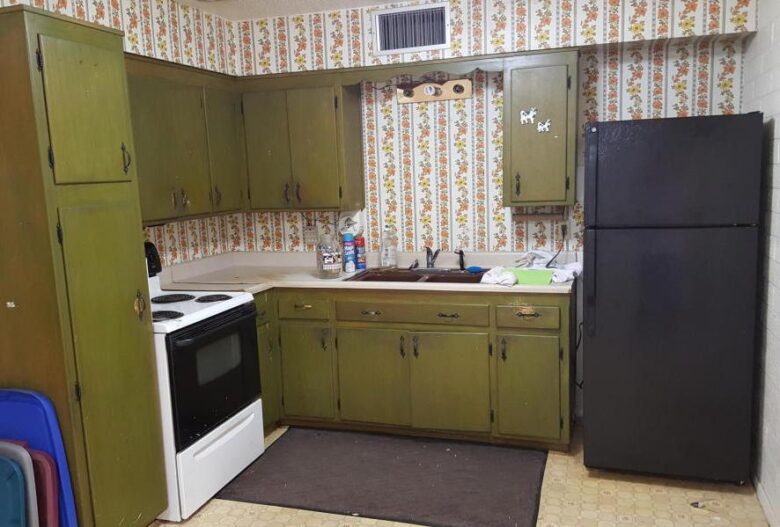 Smoke-stain wallpaper in a Sun Lakes, Arizona kitchen.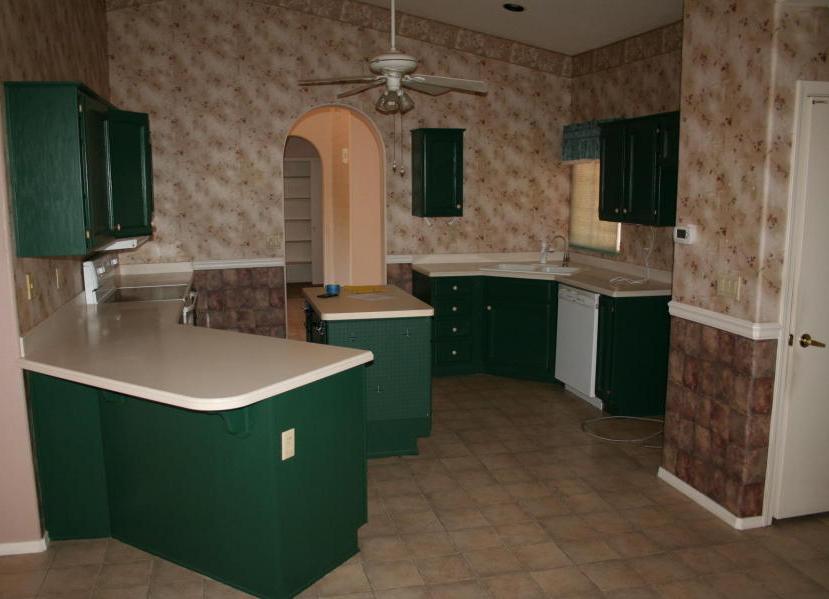 It's everywhere.
2 packs of cigarettes a day for 20 years?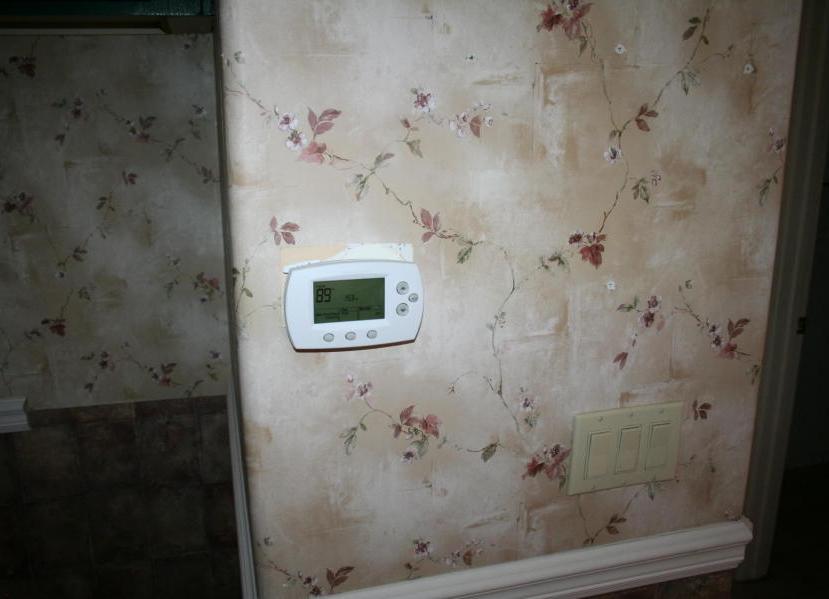 If you're interested in more articles like this one, we strongly suggest that you check out design through the decades.