Vintage Kitchen Ovens
Original Chambers oven, range, and range hood from a 1955 Phoenix home.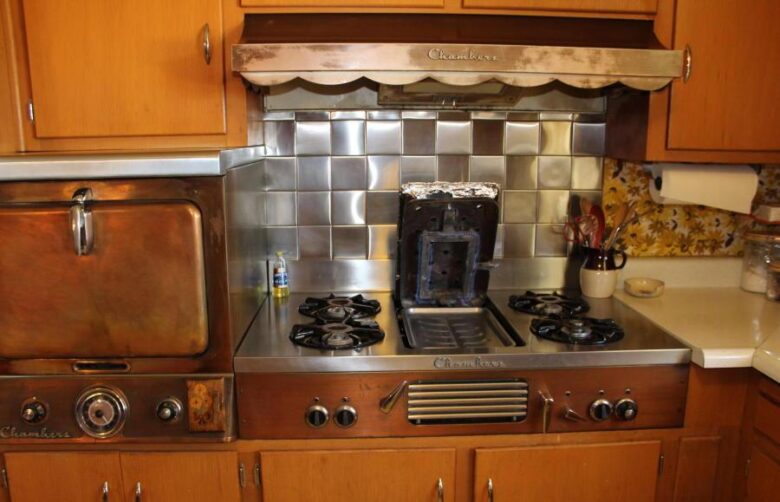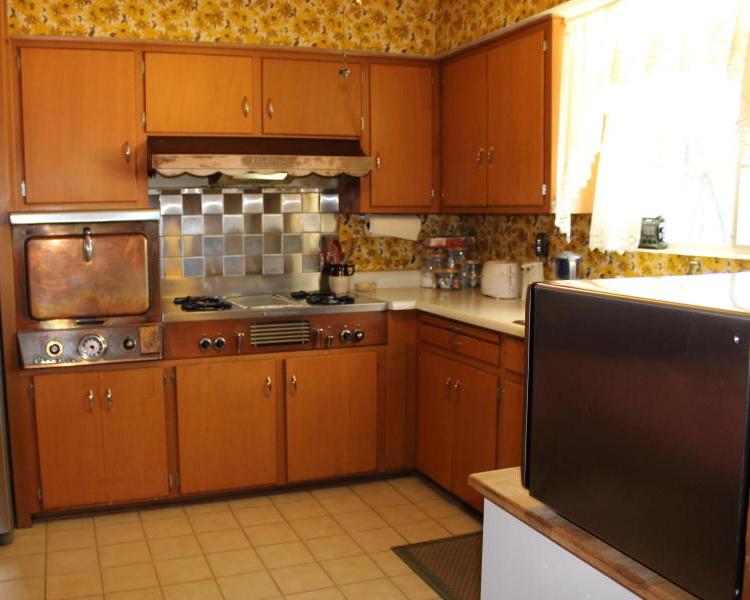 Original double oven and range hood from a 1956 home.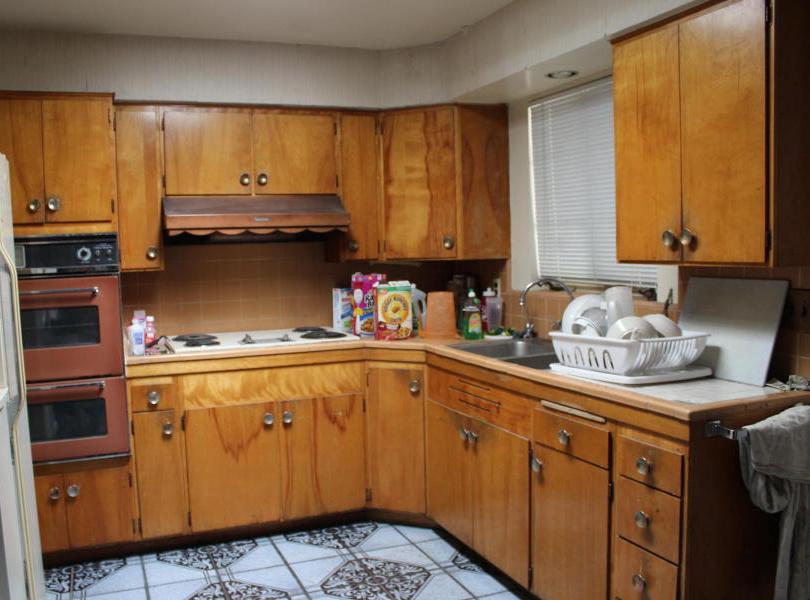 Original oven and range hood from a 1960 home.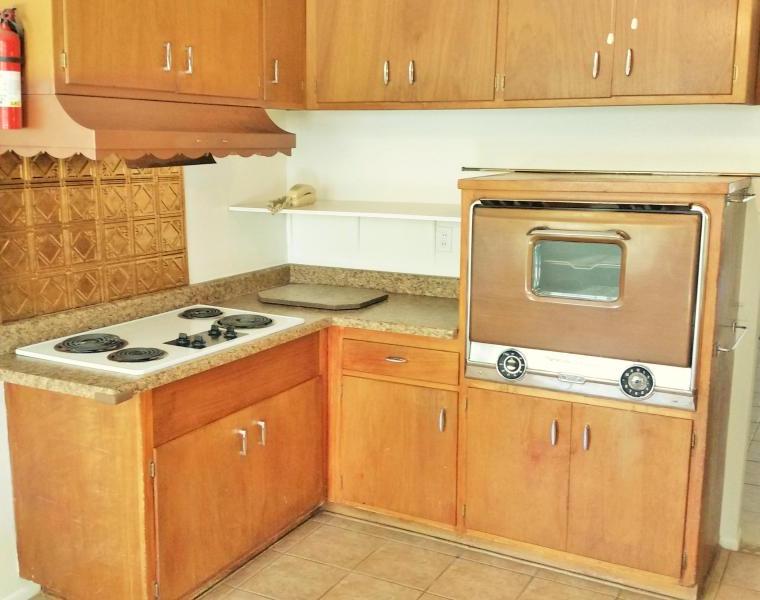 Vintage 1956 Wallpaper
Built to last.  Forever.  Wallpaper in a 1956 Phoenix home.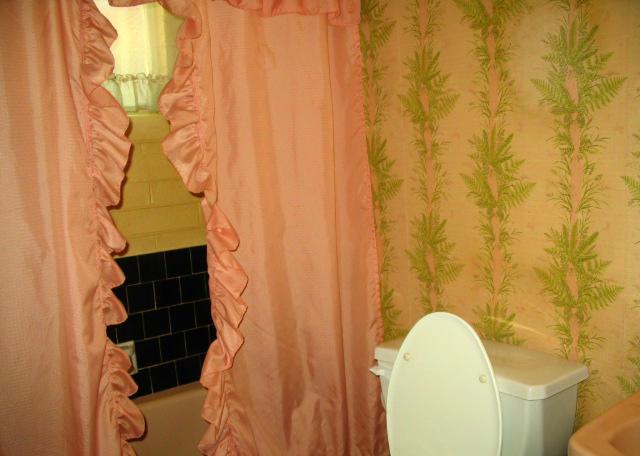 58 years old.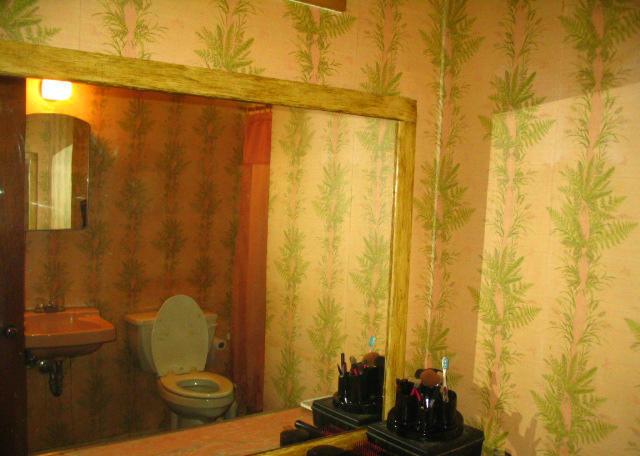 Is it now protected from removal due to historical status?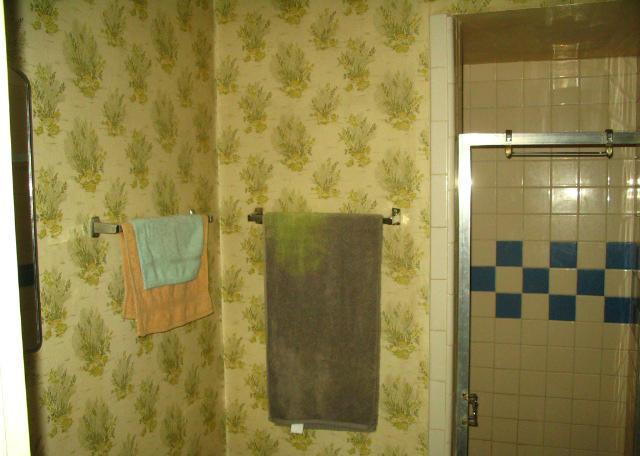 Vintage Ovens & Counter
Original vintage oven from a 1960 Phoenix home.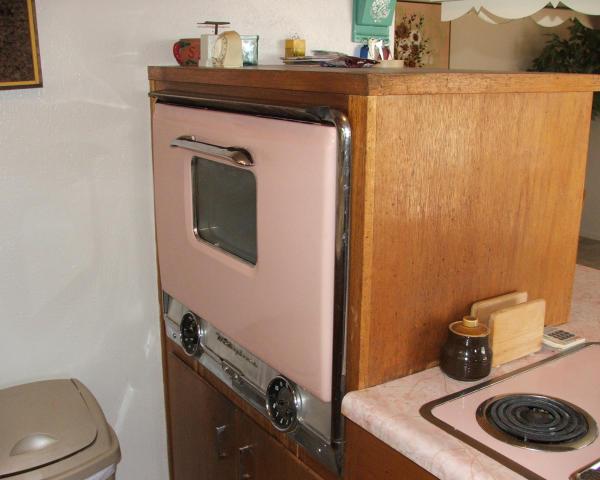 Let's go back to 1950.  Here's an original vintage blue wall oven from a 1950 Lancaster, Pennsylvania home.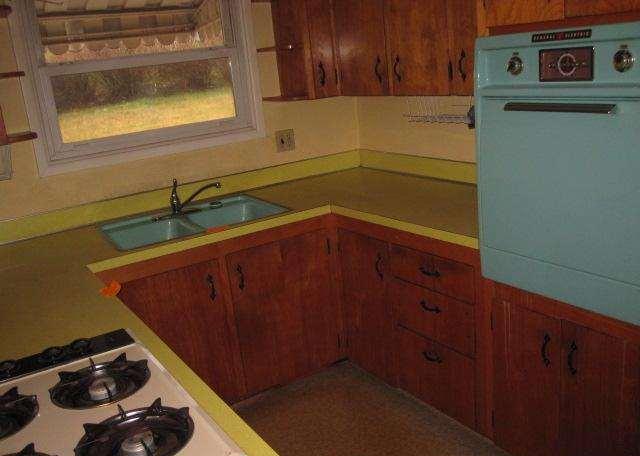 Original vintage bathroom counter top in a 1950 Houston, Texas home.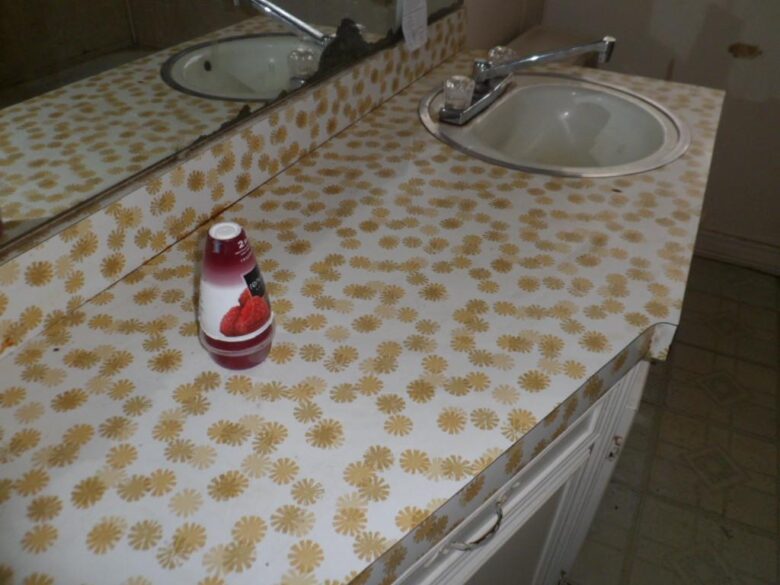 Mid-Century Modern Denver Home
Time to celebrate the beauty of home design & architecture from the 1950s.  Today we'd like to share a beautiful vintage 1955 home in Denver, Colorado.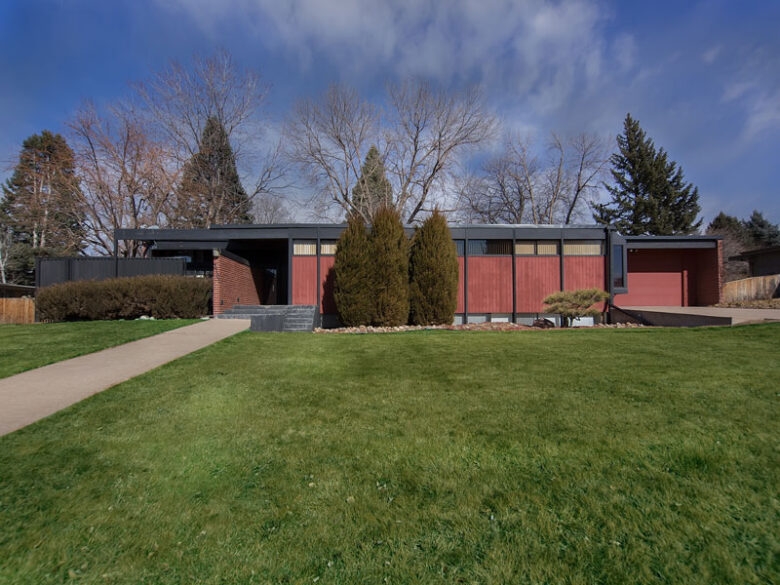 Timeless and classic.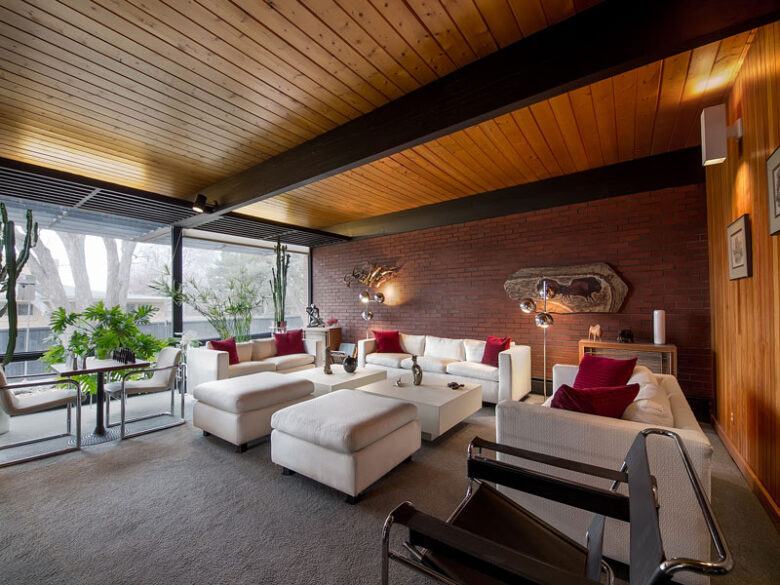 Floor to ceiling windows.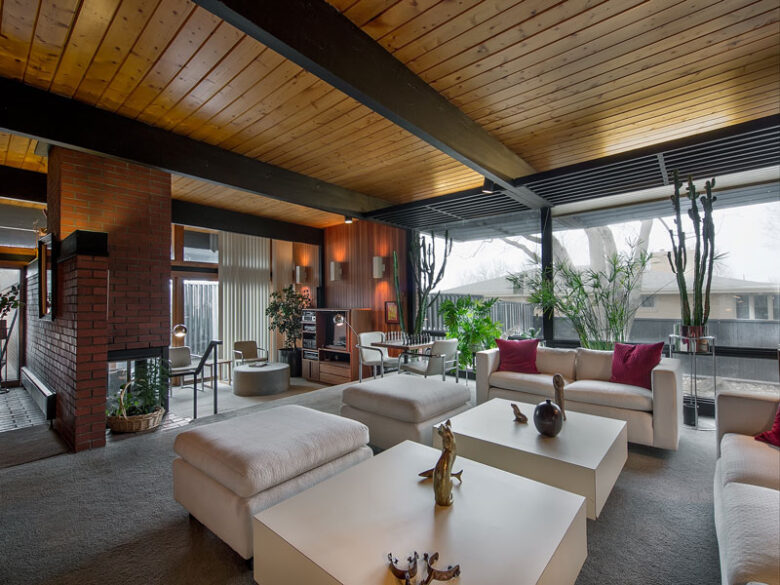 Fireplaces were often the center of attention in 1950s home design.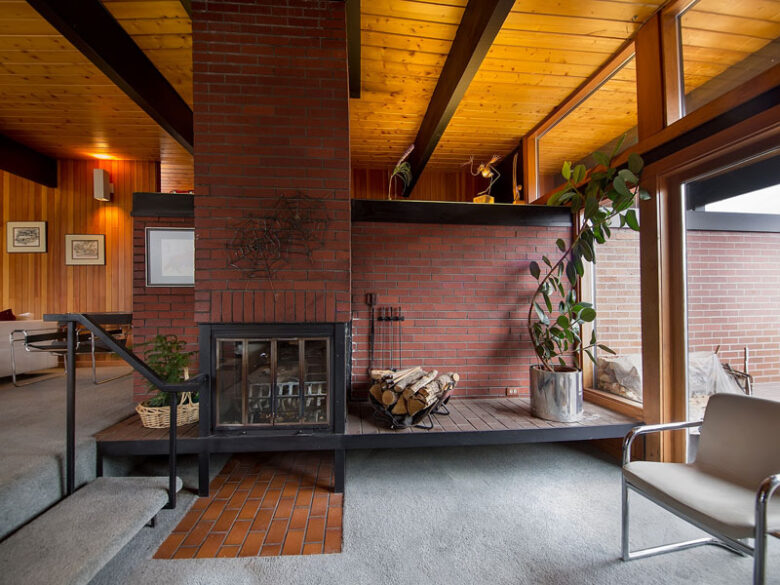 The wood walls and ceiling look brand new.  Obviously, the owner took great care of this home.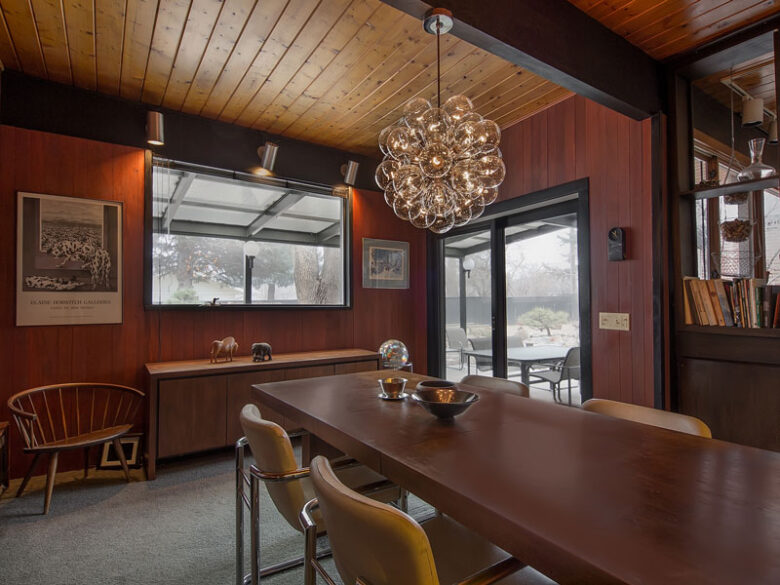 Kudos for the owner for maintaining the style and condition of the home.  We appreciate it.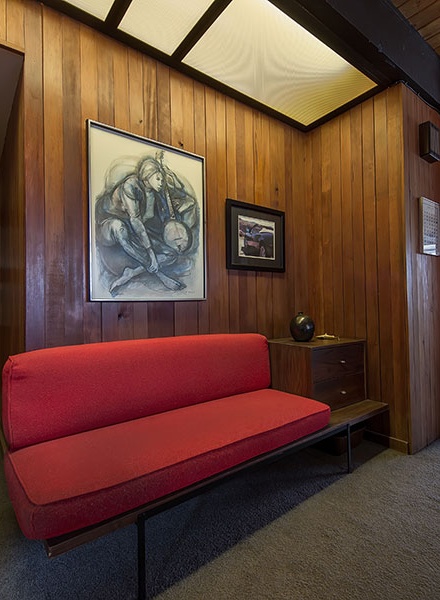 [Note: this home sold recently.  We hope the new owner enjoys it for many decades.]
Fabulous Fifties
Recently seen at a Phoenix home built in 1952.  Wow.  Looks brand new.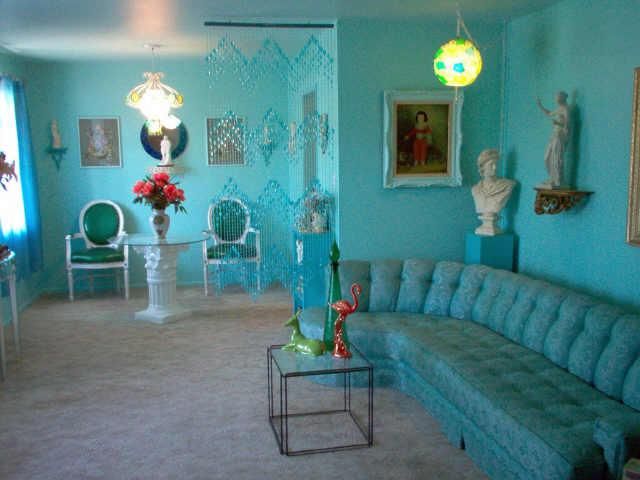 Retro 1952 Bathroom In Mint Condition
Original 1952 bathroom tile, bathtub, toilet, and sink.  Foil wallpaper.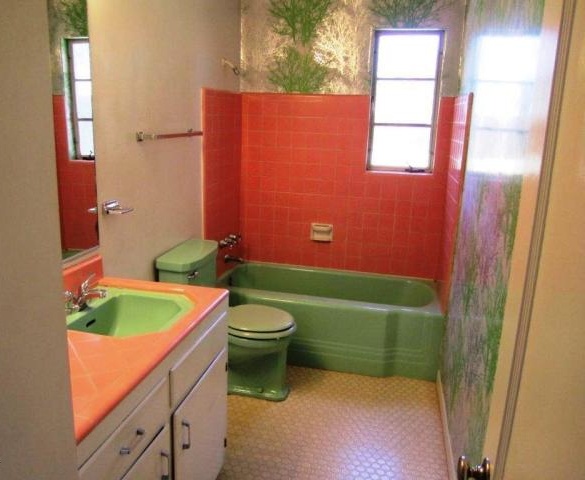 Vintage 1955 Bathroom
We're taking a moment to appreciate a classic 1950s bathroom in Mesa, Arizona.  Even the perfume bottles look vintage.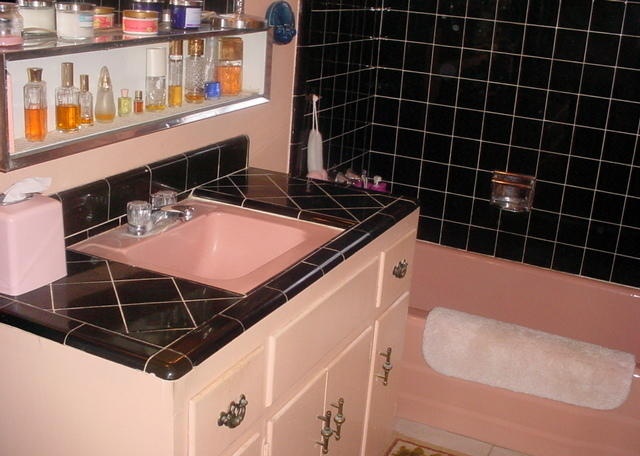 Pretty in pink.  Mid-century modern beauty.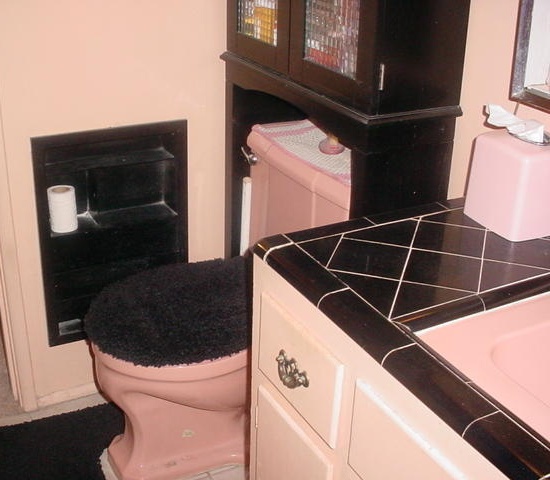 1950s Kitchens Were Much Smaller
We recently posted a renovation/remodeling project and the overwhelming response was that there wasn't enough storage in the new kitchen.
Let's look at Phoenix kitchens in the 1950s.  Talk about lack of storage.  From a 1954 Phoenix home.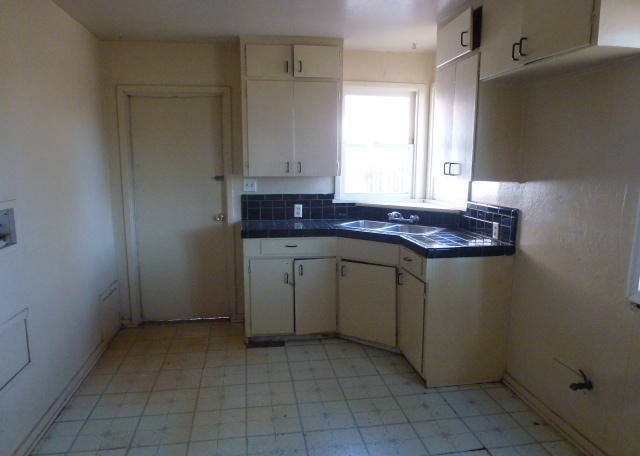 Barely any counter space.  This kitchen might need a pot rack or two.  And a stepstool to reach the upper cabinets.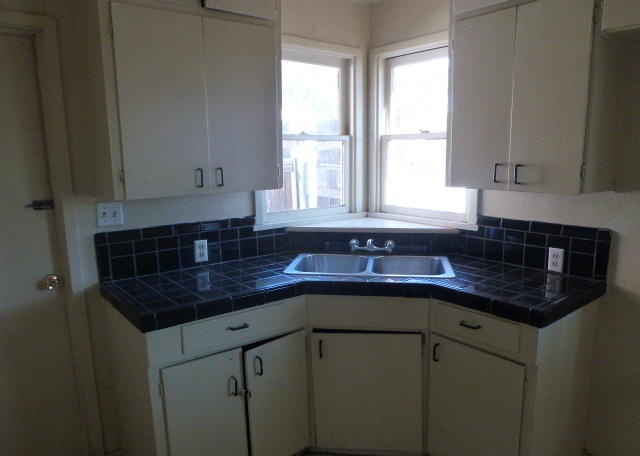 Retro Mid-Century Modern Wall Mural
Mid-century modern wall mural in a 1954 Tempe, Arizona home.  A sparse tree (a Joshua tree?) in the desert.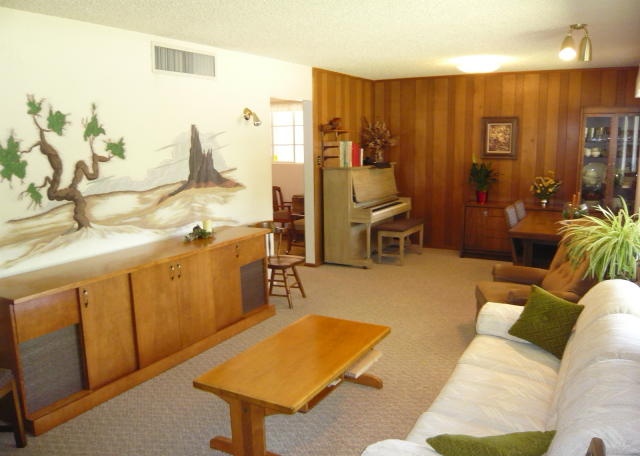 Vintage Wood From 1955
Phoenix home built in 1955 with original vintage kitchen.  The oven looks like one of those old washing machines.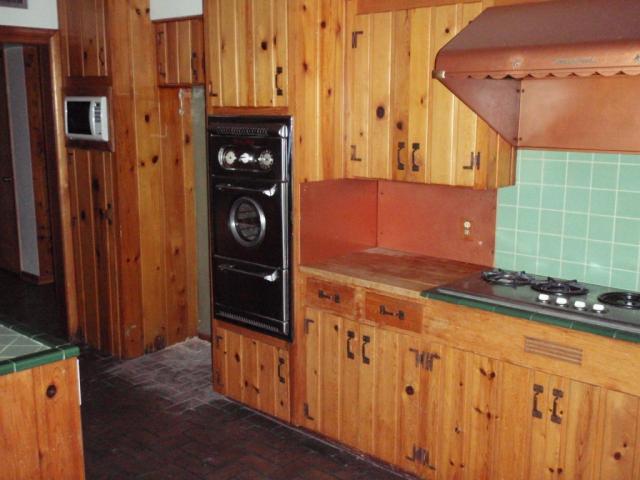 Even the family room is lined in wood.  Looks brand new.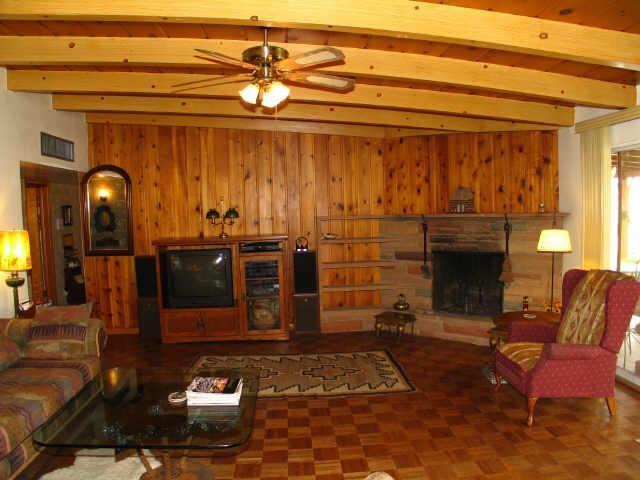 Let's go back to the 1970s designs and look at some photos of old homes.