In a mystery, Zero Time Dilemma, the third in the Zero Escape series, has been unceremoniously delisted from the PlayStation Store and Nintendo 3DS eShop. At the time of this writing, no announcement from Aksys Games or Spike Chunsoft has been made, but given that the game is still available on the Steam store, the assumption is that the delisting is due to licensing troubles. Either way, having games suddenly disappear from a storefront remains a persistent weakness for digital games. Luckily, those who own the game via PSN can still download it from their game library.
Zero Time Dilemma delisting likely due to Aksys losing publishing rights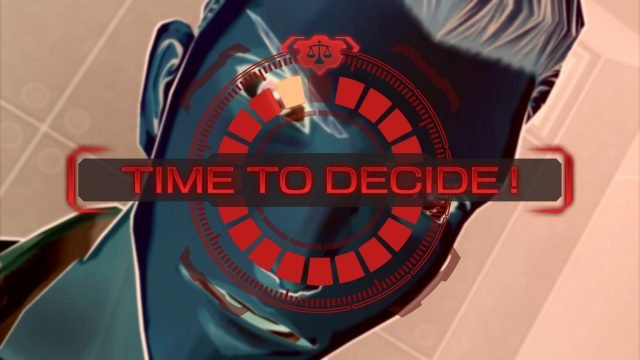 While website Noisy Pixel spotted the delisting, thanking Twitter user @emilunagames for noticing it in the first place, further investigation points to Aksys, the North American and European publisher for the game, no longer able to sell it. According to Resetera user cbajd5, Zero Time Dilemma is still available on the Nintendo 3DS eShop in Japan. Given that Spike Chunsoft is the publisher responsible for the game in that region, it would seem that something happened with Aksys after all.
It's unclear at this time whether Aksys will go through the process to gain the license again. The game is about six years old at this point, so it's at the end of its lifecycle. It might also be the case that Spike Chunsoft wants to take over worldwide publishing rights for Zero Time Dilemma.
The other two titles in the trilogy, Virtue's Last Reward and Nine Hours, Nine Persons, Nine Doors, were recently released together in the 2-in-1 Zero Escape: The Nonary Games for Xbox One and Windows 10 (plus Game Pass). So having the third game in the trilogy under the Spike Chunsoft umbrella might help complete the full collection on those platforms. At any rate, we don't have word yet on whether the game will be put back on PSN.
In other news, it looks like Sony's Death Stranding might be headed to Game Pass on PC, and the PS Store "Games Under 20" promotion for August 2023 has gone live today.