Rumors surfaced that Beyond Good and Evil 2 had entered external playtesting at the end of last month, and it seems like the game has quite a way to go if reports that it "lacks direction" are anything to go by. While no screenshots or gameplay footage have been made public, footage seen by industry insiders suggests the game has possibly been rebooted.
Beyond Good and Evil 2 playtest feedback isn't all positive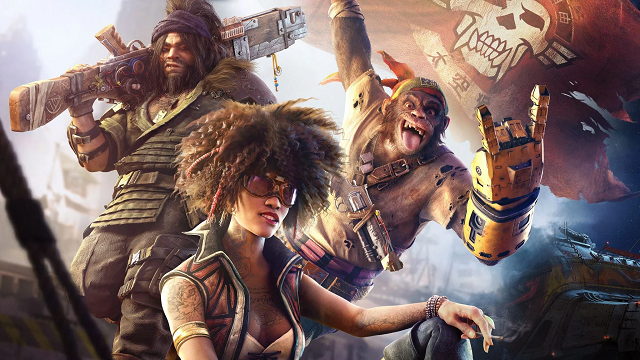 Several people who took part in the Beyond Good and Evil 2 playtest have shared their thoughts on the game with exputer, with one saying they felt the game "lacks direction". Another said they had "no idea what I was doing when playing." When combined with the leaked footage and screenshots that are not being made public, the consensus is that the game feels less complete than the version shown off by Ubisoft at the end of 2018.
The potential lack of direction wouldn't be too outlandish of a claim bearing in mind the game has only just gotten a lead writer. This would imply there's very little story to witness at the moment and even suggests the game may have undergone a reboot, potentially after the original director, Michel Ancel, left the game and the industry altogether in 2020 following allegations of toxic behavior. All sources believe the game is still "years away" from being released, although this is better than the recent rumors that claimed it was only a matter of time before the game was canceled altogether.
Other details to come out of the playtest were about character customization, which will allow players to create their own character beginning with a select number of presets. Some character creations that had been leaked include one based on a shark and another based on a panda. Apparently all characters have "typical customization options". While it seems like playtesters only saw a small section of the game, we can hope that Ubisoft may show off more in the near future.
In other news, new The Last of Us Part 1 videos show brief snippets of gameplay. Elsewhere, Activision has apologized for stealing artwork to create a dog skin now removed from Call of Duty: Warzone.