Activision's Team Ricochet has revealed that its Call of Duty anti-cheat software is now literally snatching weapons away from cheaters. This new mitigation technique follows Damage Shield and Cloaking. The former activates a God Mode of sorts for players, making it impossible for cheaters to take them down. The latter hides genuine players from cheaters, making miscreants wonder where all those bullets are coming from. Now, cheaters are being disarmed.
Why doesn't Call of Duty anti-cheat simply ban players?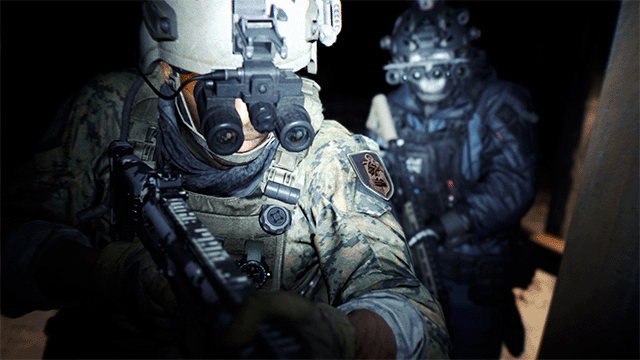 The idea behind the aforementioned mitigation techniques is to make sure that cheating isn't lucrative, giving people a chance to play nice. In a blog post, which contains some funny gifs of disarmed cheaters, Activision shared internal data that proves these mitigation efforts reduce the amount of cheaters being reported. However, this doesn't mean that repeat offenders aren't being banned. Since its previous update, Team Ricochet has banned another 180,000+ cheaters across Warzone and Vanguard combined.
Unfortunately, cheaters continue to dig new loopholes and find new ways to cheat so you'll still come across such players. Activision acknowledged as much in the blog with the following statement:
Anti-Cheat solutions work like anti-virus software. Let's assume that, today, we know all the nefarious ways cheaters try to impact the game to ruin your experience. Our team uses that knowledge to protect against that bad behavior and punish bad actors. While our team has been able to establish systems that can quickly detect and respond to bad behaviors, we know tomorrow will continue to deliver new and evolving threats. As we take steps to ensure our systems can identify and react to the known bad behavior; we fully expect cheat makers to continue devising new bad behaviors – some we can anticipate and some that we need to develop new systems against.
In other news, Xbox CFO has said that console supply issues will continue through 2023, and we might see a sequel to Housemarque's Returnal.