Deathloop PS5 is getting a major content update a year after launch to coincide with the game's Xbox release. Now that the PS5 console exclusivity period has elapsed, fans across all platforms can link up via the new cross-play feature and enjoy the "Goldenloop" update that adds a new ability, new weapon, new enemy, new upgrades, and much more!
Deathloop PS5 Goldenloop update details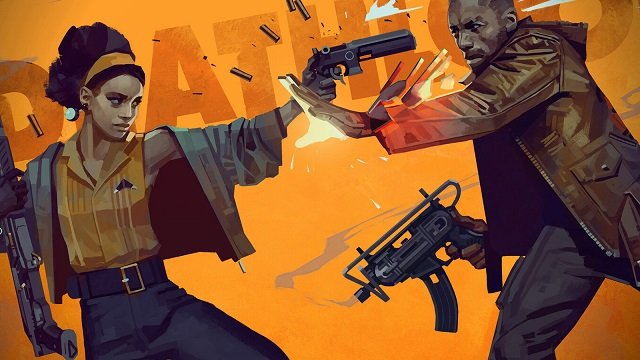 Cross-play: PvP matchmaking will be possible across all platforms. You can turn cross-play on and off via the Cross-Platform Matchmaking setting.
Fugue ability: Described as a "projectile that slows and confuses your target, briefly rendering them harmless (and tipsy)." Fugue comes with the following upgrades:

Coda: Extended duration
Earworm: Cast a Fugue "mine" on a surface
Discord: Target becomes hostile toward its allies
Syncopation: On target's death, Fugue affects nearby enemies

Halps Prototype weapon: A new energy-based rifle with a laser-like beam that can be fired continuously.
Paint-bomber enemy: These new enemies "strap themselves with a bandolier of paint-filled explosives that they're all too happy to ignite while they sprint your way."
New ability upgrades for Juliana's Masquerade: Juliana's Masquerade will now have the following four upgrade options:

Ensemble: Target up to three NPCs with Masquerade
Mend: Regenerate health while using Masquerade on an NPC
Expose: When an NPC affected by Masquerade dies or spots Colt, Colt is automatically tagged
Incognito: Damage taken while using Masquerade is converted to Energy

New 2-in-1- trinkets: Combine the abilities of two existing trinkets that'll also free up space in Gear.
New secrets.
The aforementioned update will go live on September 20th. PS Plus Extra and Premium members can currently snag the game for free.
In other news, Hideo Kojima appears to be teasing a new game yet again, and Yakuza games will now be called Like a Dragon in the West.