Before Saints Row was released, Embracer Group stated the game's pre-orders were tracking above the company's target, but it seems like post-release sales and reception haven't been as great. CEO Lars Wingefors has revealed he "had hoped for a greater reception of the game" and acknowledged the Saints Row reception had been polarized.
Saints Row is not a success for Embracer Group right now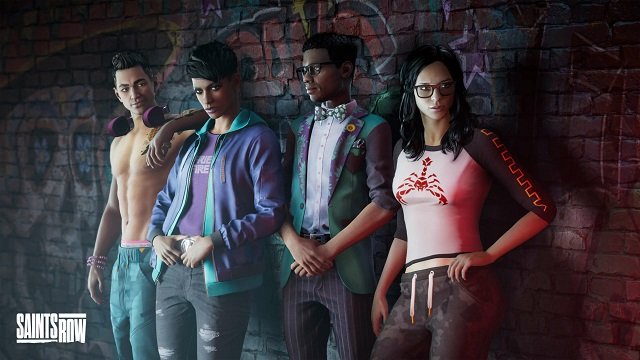 Opinions on the Saints Row reboot had been polarized from the start, especially as it took a direction with which players haven't always agreed. Pre-orders of the game had been sitting at 118% of the company's target but mixed reviews and a plethora of bugs have put many players off investing in the title. In today's Annual General Meeting, as transcribed by Stephen Totilo, Wingefors said "there is a lot of things that could be said and details around it. I'm happy to see a lot of gamers and fans happy. At the same time I'm a bit sad to see also fans not happy. It's difficult." However, he still believes the game can make money, especially as they are game updates and new content in the pipeline:

I'm confident we will make money on the investment. Would it have as great a return of investment that we have seen in many other games? Not very likely, but we will make money and that's a good starting point.
Whether the polarized reception and performance of Saints Row will have an impact on the franchise's future remains to be seen and Embracer will be waiting until November to draw more conclusions. Wingefors said he still has "a great trust" in the development team at Volition at that he is "sure they will recommend things for the future".
In other news, it is indie studios who are seizing the opportunities and taking more risks when creating PSVR 2 games according to Shuhei Yoshida. Elsewhere, Ubisoft is updating and rewriting the Splinter Cell story for a modern audience in its remake.