Dark Passenger is a new studio formed by ex-CDPR developers who have worked on Cyberpunk 2077 and The Witcher, only this time they're turning their attention to a new IP set in Feudal Japan. Their first game will be a multiplayer PvE and PvP game focusing on troubles that have beset the Land of the Cherry Blossom.
What we know the Feudal Japan game from Dark Passenger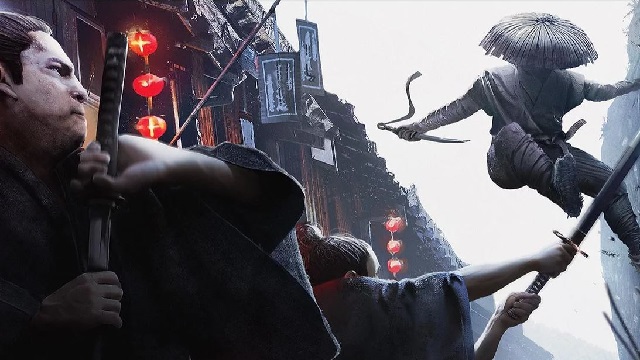 The new game from Dark Passenger is set in Feudal Japan after conquerors overthrew the ruling shogun and took his throne. The conquerors' special powers force opponents to join their ranks, but the lords of the world of shadows are watching and waiting. Shinobi and Kunoichi warriors try to locate the artifacts that fuel his powers, but they're competing with other warriors as well as his acolytes. While there are plenty of citizens that still occupy the towns, the would-be assassins need to stay in the shadows if they're to be successful.
The first-person online multiplayer game will feature PvP and co-op PvE gameplay "focused both on cooperation and rivalry." The environments will seemingly be procedurally generated in some way so that while the overall game will never change, "every time achieving it will require a different approach, tactics and taken routes." Both ranged combat and close-quarters combat will be possible through weapons like katanas, short tanto and wakizashi blades, kusarigama chains, shurikens, and kunai throwing knives. Players will also have incredible ways of traversing the environment, such as using shuko claws to climb vertical surfaces quickly, using a yari spear to pole vault over obstacles, or running on arrows fired by opponents. Appearance, weapons, and equipment can all be customized.
The unnamed game from the new Dark Passenger studio, as spotted by ResetEra, is heading to PS5 as well as Xbox Series X|S and PC. The game is only in the first stages of development, so we're not likely to see or hear any more information for a little while.
In other news, the latest Gran Turismo 7 update also added a new Tomica Town toy Scape as well as the three new cars. Elsewhere, the latest PS5 firmware beta contains references to the PSVR 2 headset.