Please Move Out of the Way
We're trying to take real estate photos to promote the house.  Please get up from the couch.  And turn off the TV.
Please get up from the table and remove the dog.  Thank you.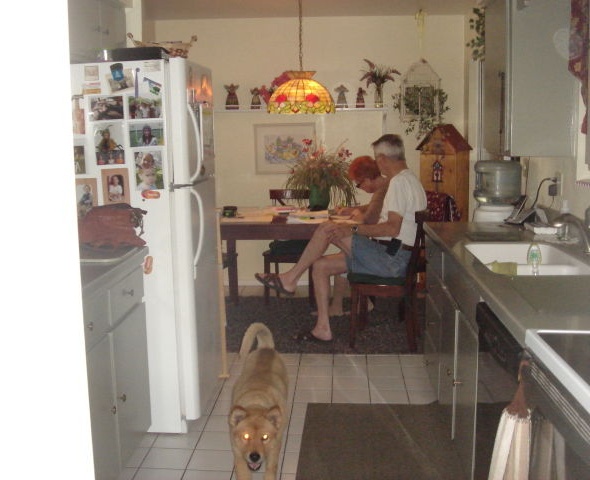 It's not funny.  Please get out of the picture.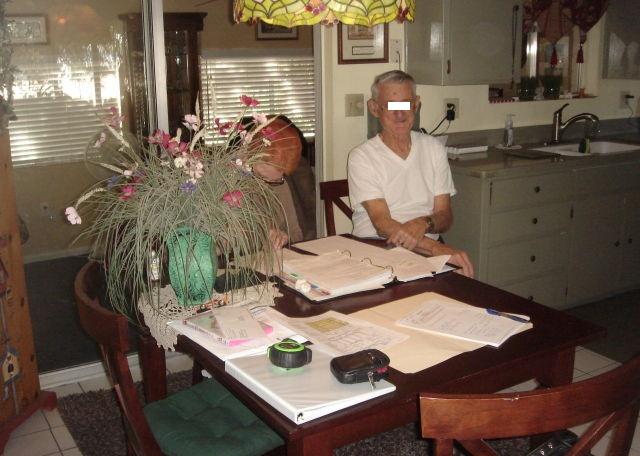 Please hurry up and go outside.  And while you're out there, try to find the missing cabinet door.  [Thanks to our reader, Grumpy, for the correction; the cabinet door is open].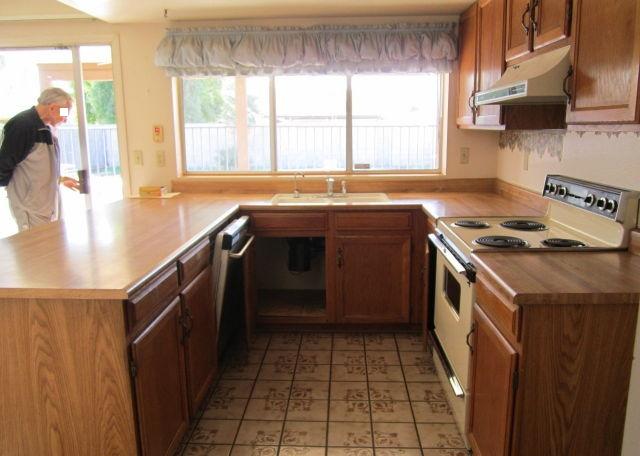 Holding the door closed won't solve the problem.  Please repair it before buyers show up.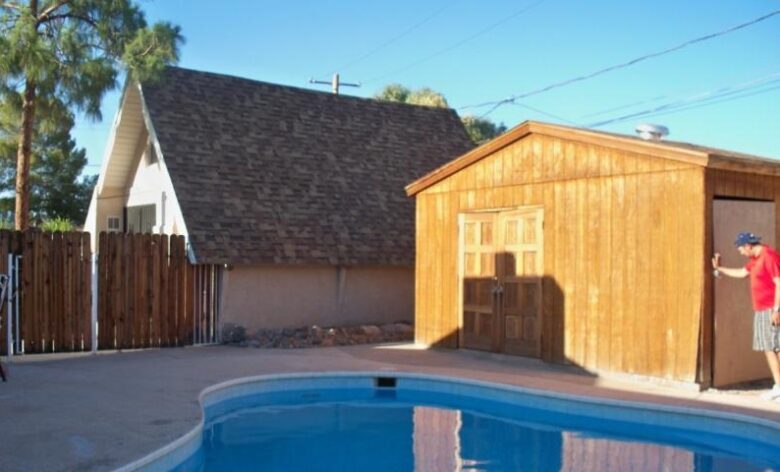 You do keep a very clean house.  Now please step back.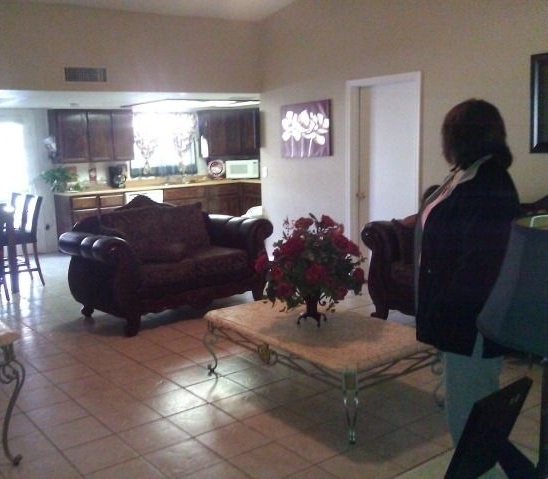 Please turn on some lights on your way out.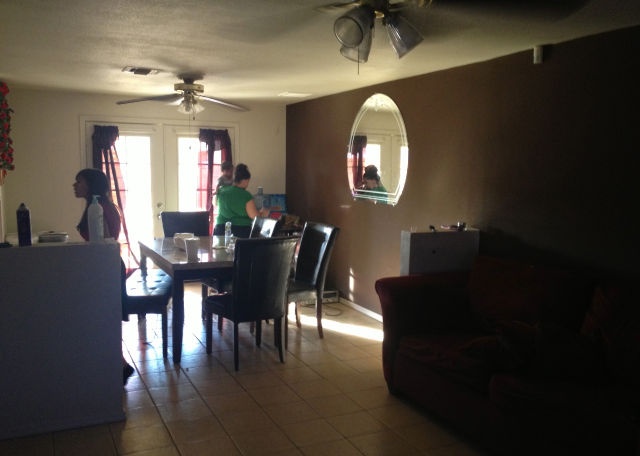 It might be time to remove the Santa lights, the plastic tree, the wreath, and the culturally insensitive sleeping man statue.  Oh, and the porch light is crooked.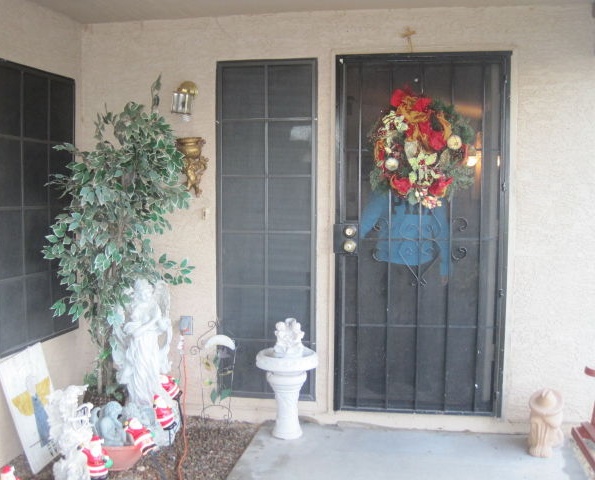 Good idea.  Clear off the table.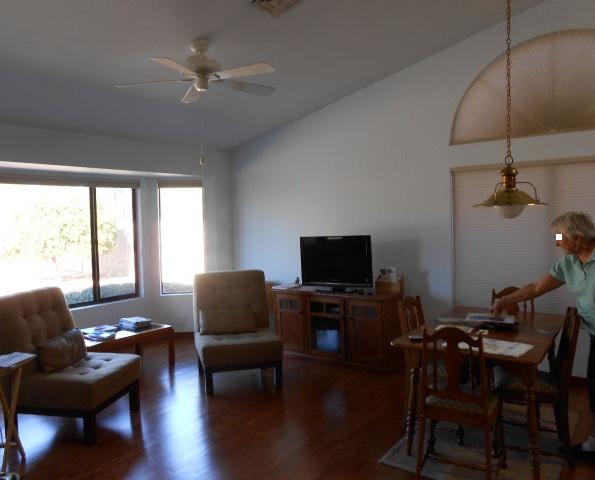 He's texting mom to clear off her bed.  [Leesville, Louisiana]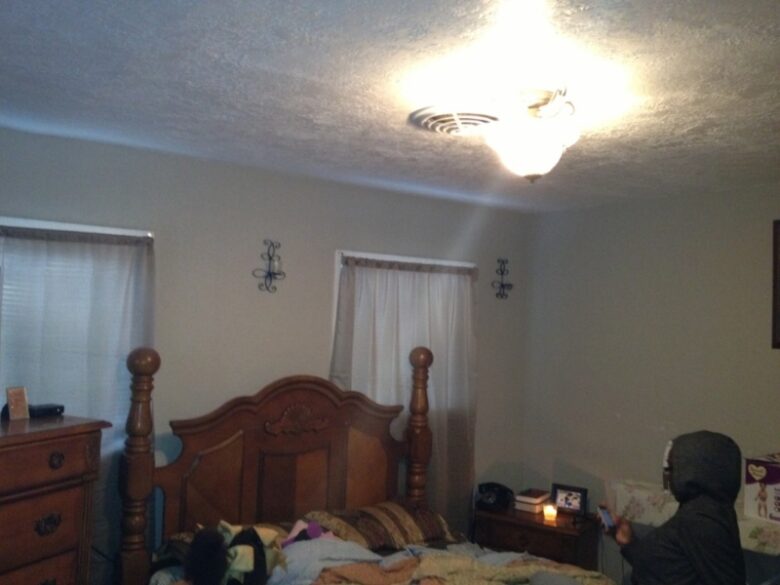 Family Room Staging Flaws
Suggestions for making this family room look nicer:  clear it out completely, clean the dirty dog door flap, remove the cheap vinyl floor tiles, and repaint the room.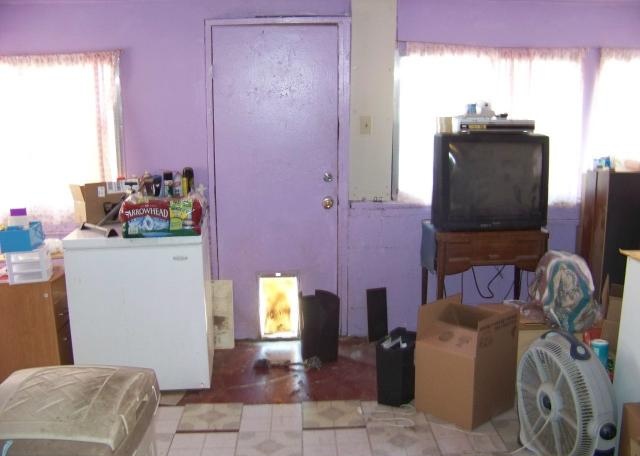 Putting away the clothes and shoes would be a big help for this family room.  And clearing up/off the desk and wall clutter.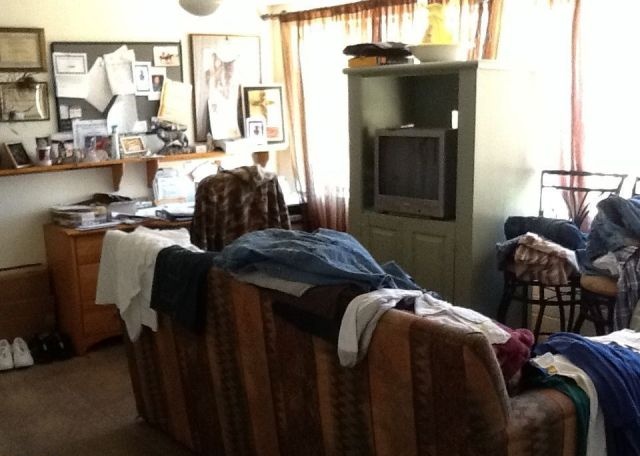 The fall décor should be packed away.  Too many clashing colors.  Remove the book cases if possible.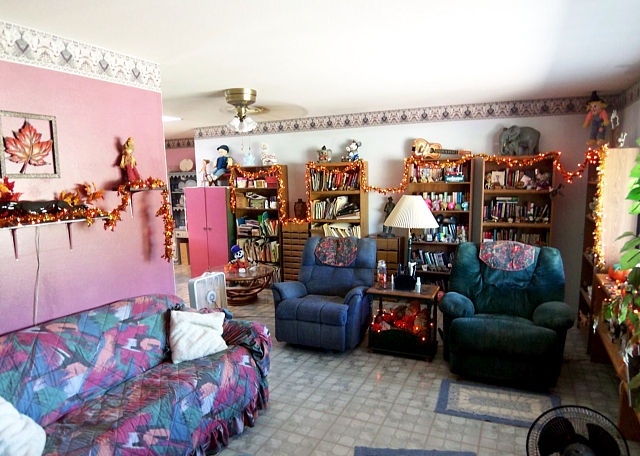 This family room sure looks drab, dull, and dusty.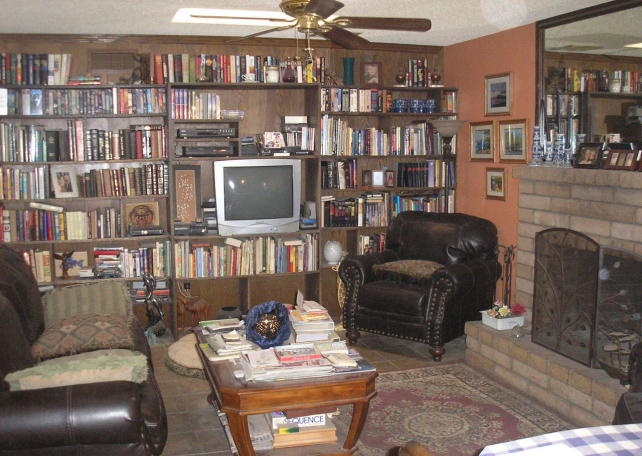 Festive Vines
These Mesa, Arizona sellers wrapped vines around their front porch columns.  Could look nice for Christmas, but this was published in July.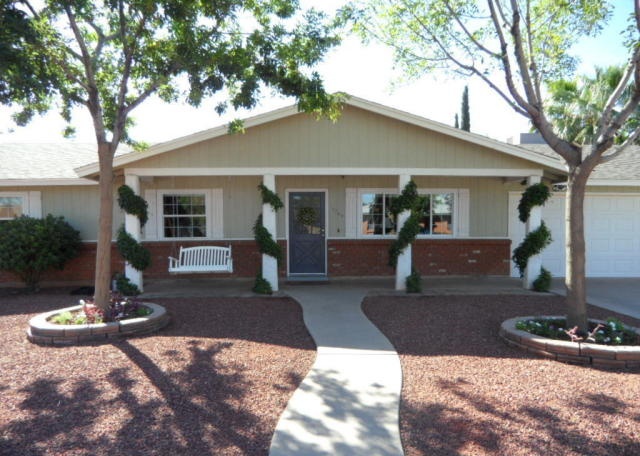 Might be nice if the vines were real, but there are no planters or holes in the concrete for the plants.  Must be plastic.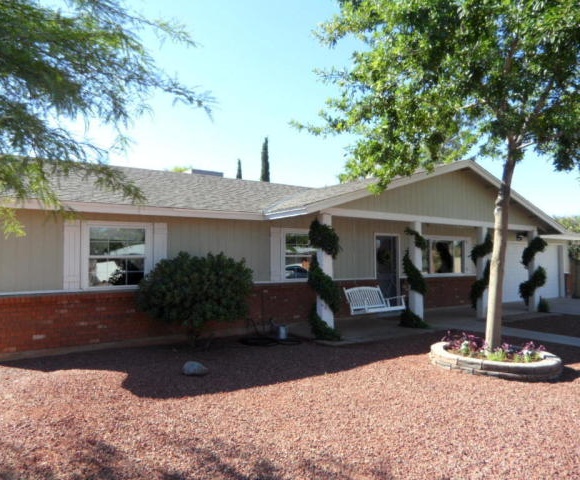 Roosters Rule the Roost
These Peoria, Arizona sellers have a rooster & chicken collection in their kitchen.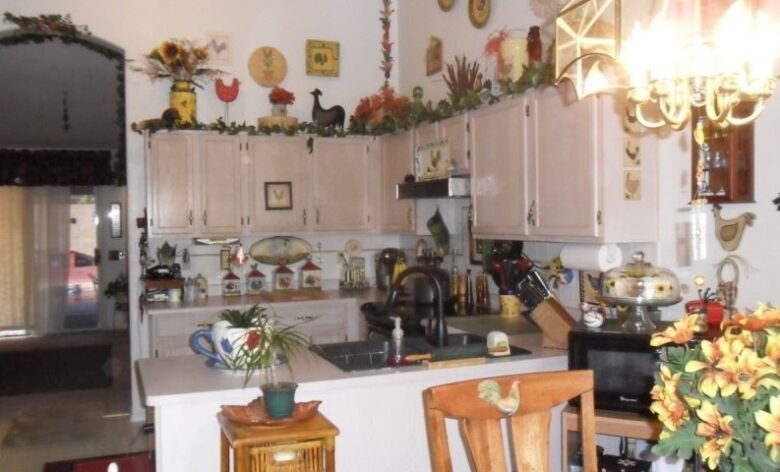 It dominates the space.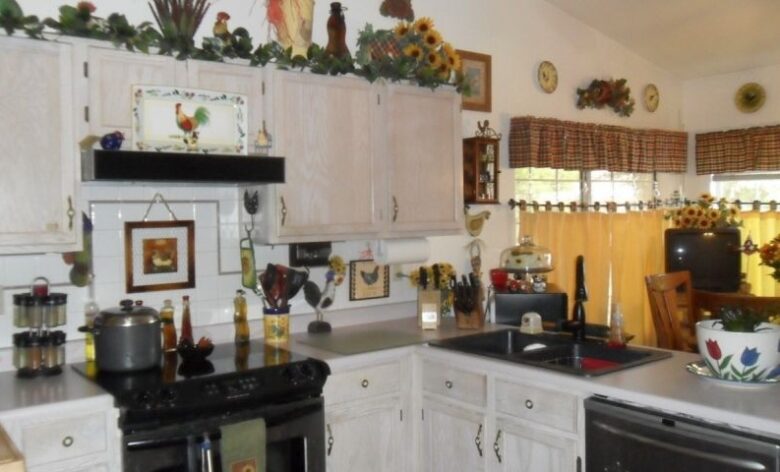 She was feeling cocky.
This is egg-actly how she envisioned her dream kitchen.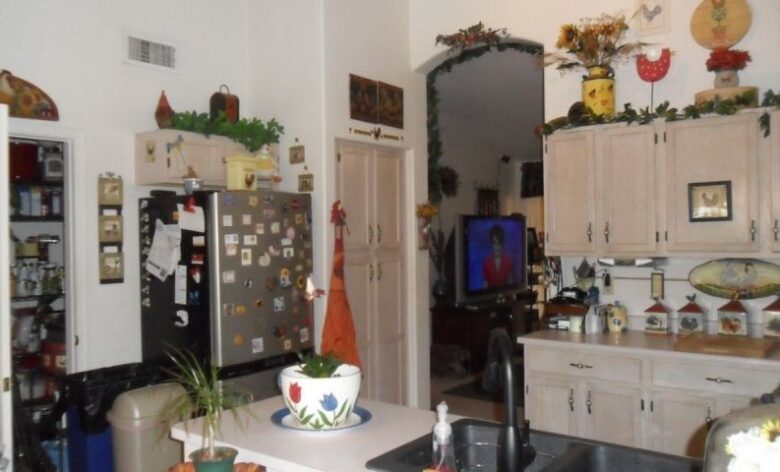 Her best-laid plans were ruined when the idea to sell was hatched.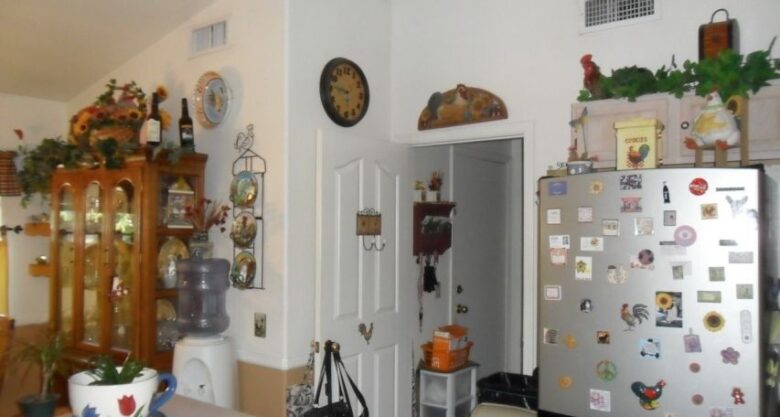 The family room is starting to fill up.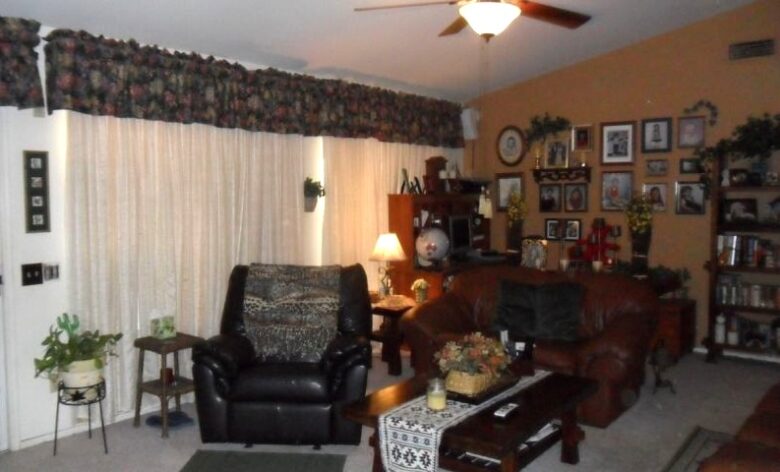 110 degrees.  Not how you want to sell your home to out-of-state buyers.  It is a dry heat (only 16% humidity).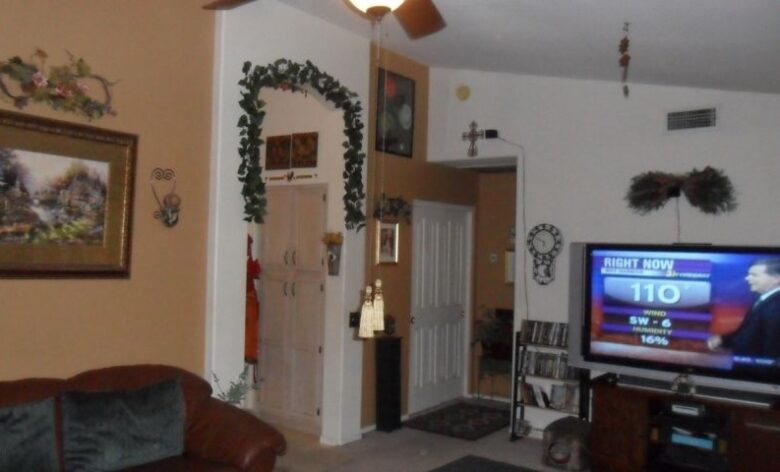 Wait.  It's 110 degrees and she has a hoard of blankets.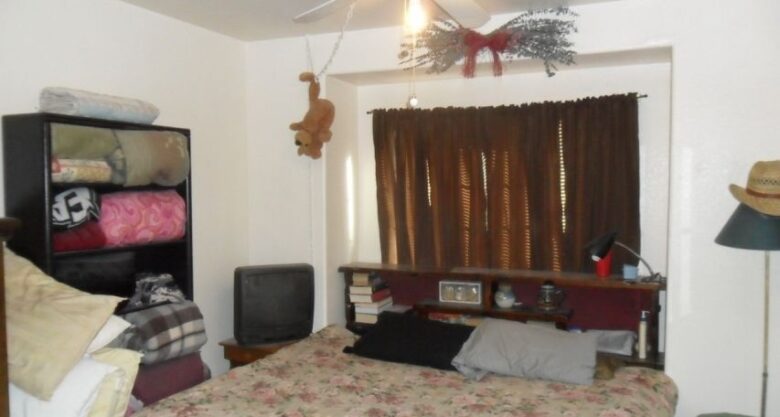 And a lot of old dirty pillows.  Frankenstein does not approve.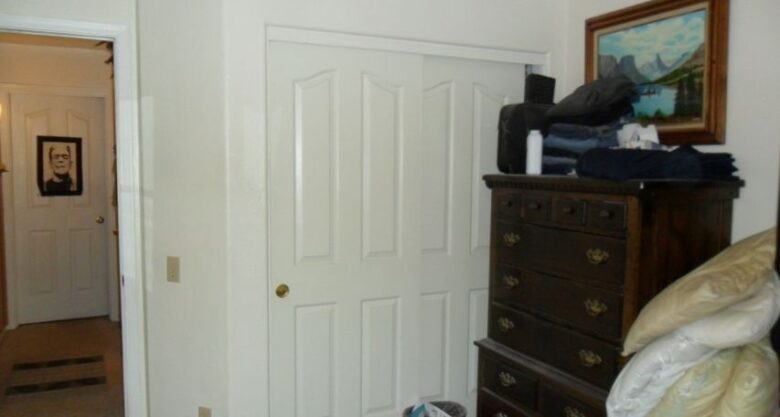 Knot Again!!
Ugh.  This trend of tying curtains in knots still shows up in real estate listings.  Make it stop.
Believe it or not, the knotted curtains look better than the ugly sponge paint and plastic flowers.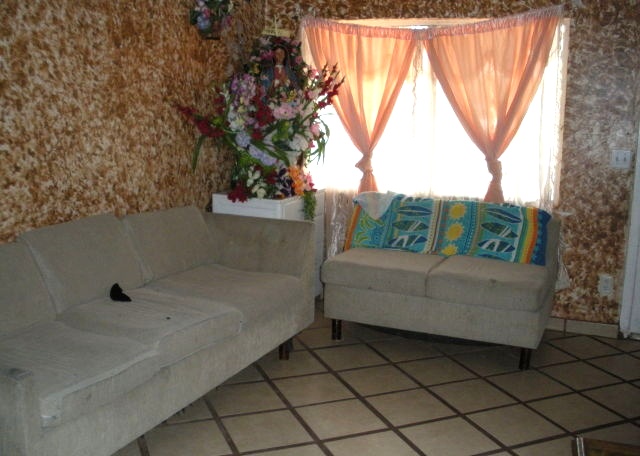 Dumb.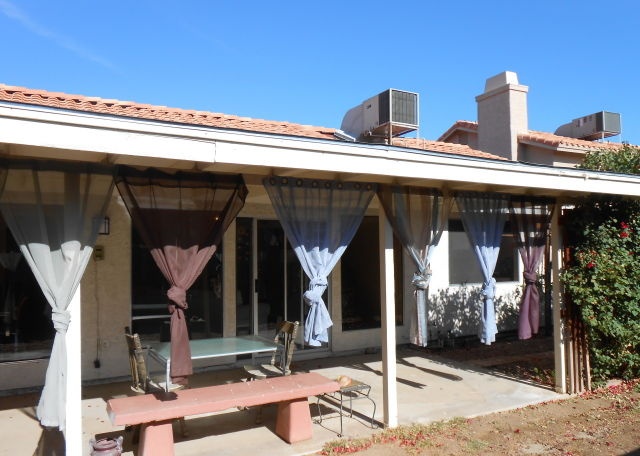 Ugly from both angles.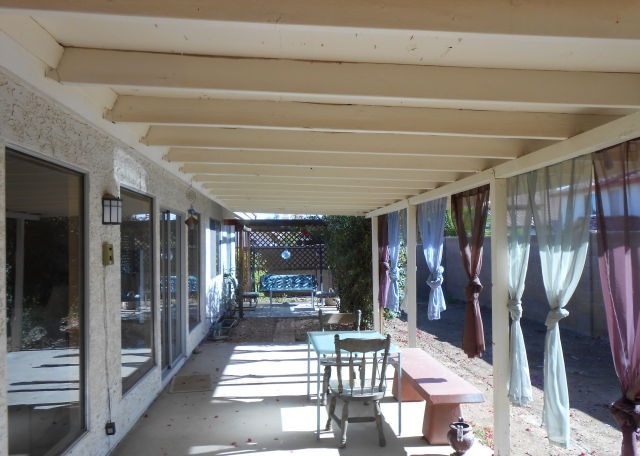 Why?  [Thank you, Mahler, for noticing the baby on the couch.  She covered her face in embarrassment.]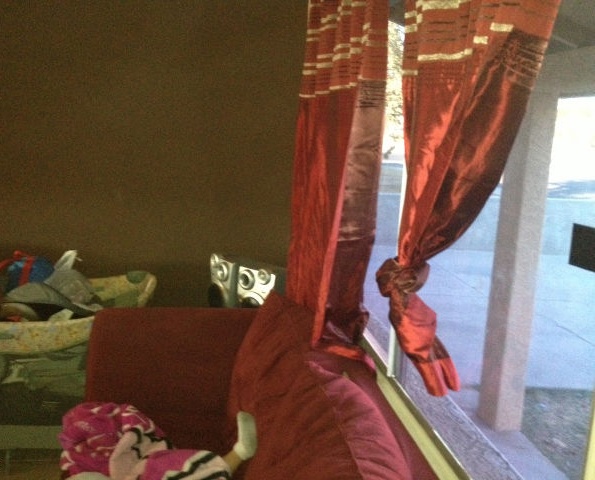 "Why knot?," they reply.  Same room; different angle.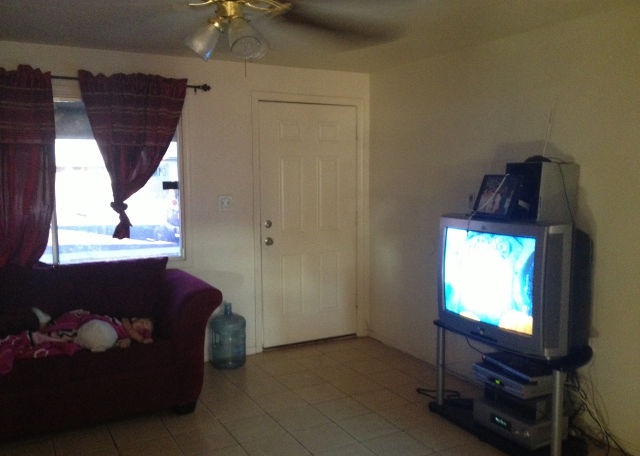 It's spread to Gilbert, Arizona.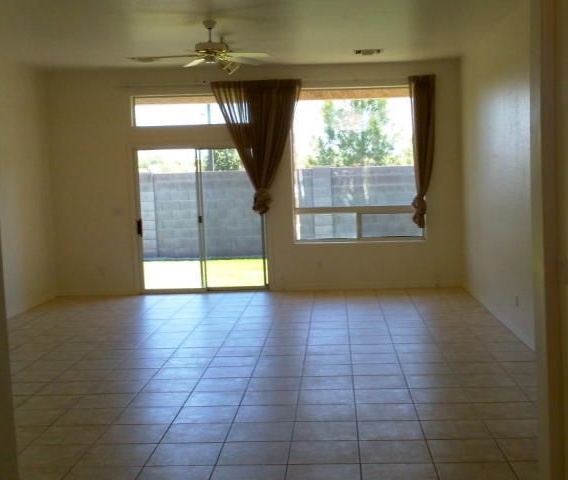 And now it's showing up in Ulysses, Kansas.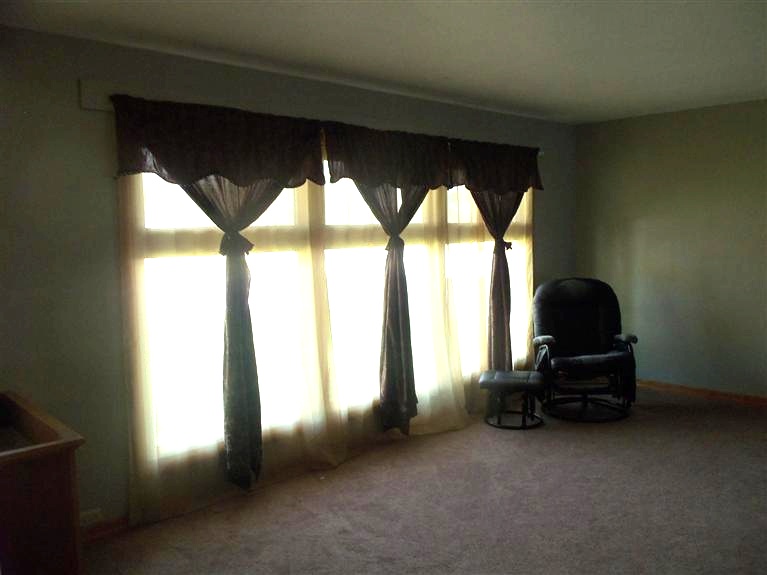 For the Frill of It
Frilly window curtains in a Campbellville, Kentucky home.
Angel wings?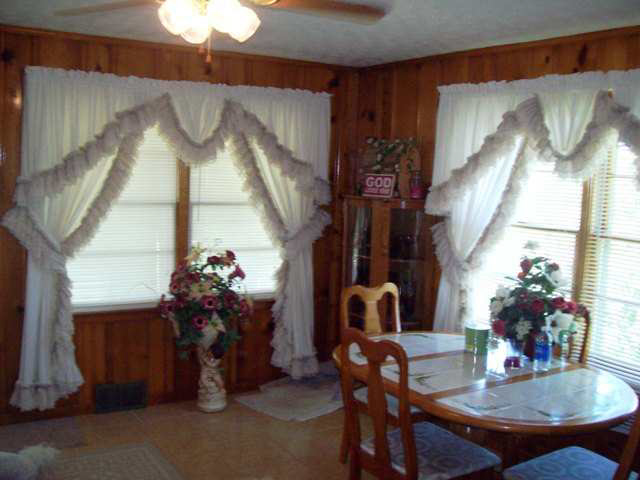 Frilly drapes.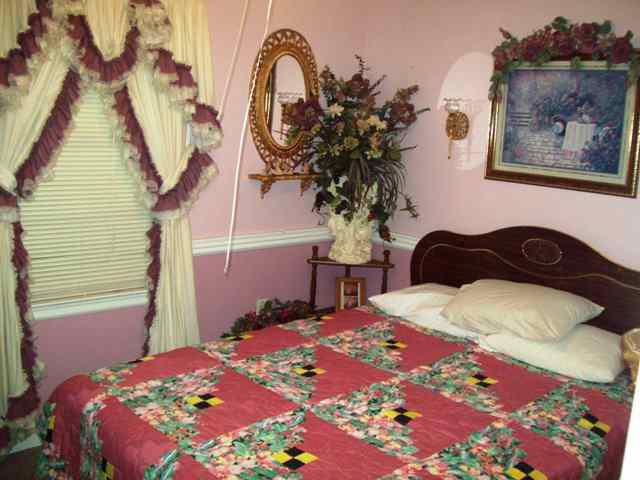 The curtains complement the plastic flowers.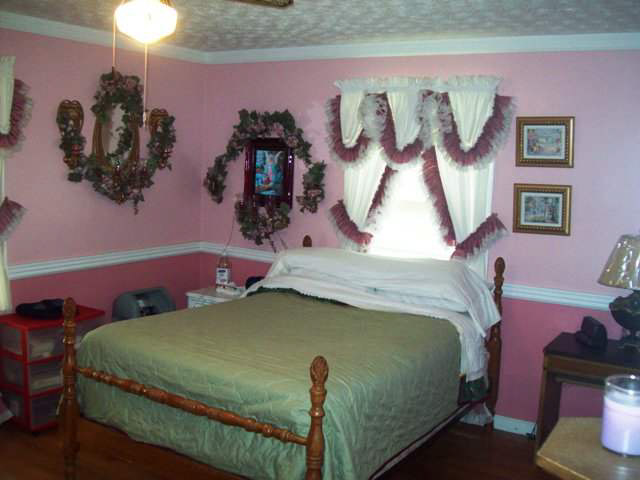 Here's another view of the bedroom.
We are confident she'll add frills to these curtains before the buyers move in.
Living Wild
Five cluttered living rooms.  Not quite ready for buyers.
Marshalltown, Iowa living room.  Dirty carpet and a whole lot of stuff.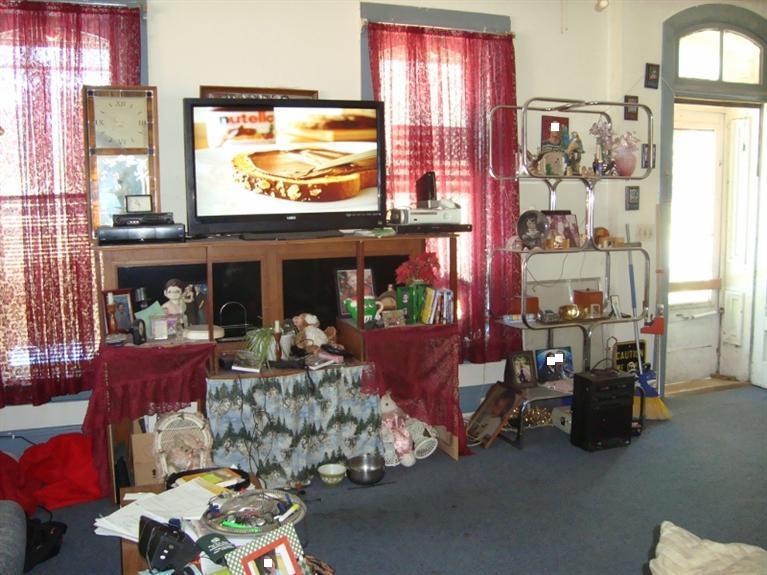 There are many items that could be removed before selling in this Canton, Ohio living room.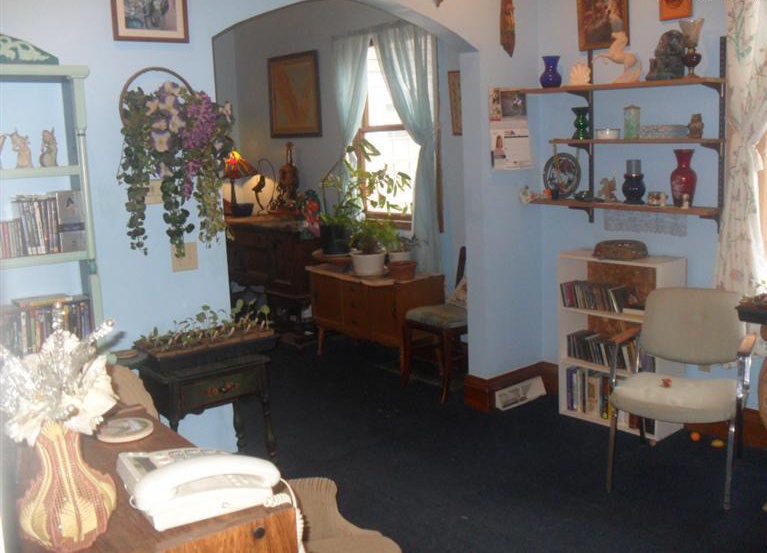 These Phoenix sellers are using their old TV as a stand for their current TV which could become a stand for a new flat-screen TV.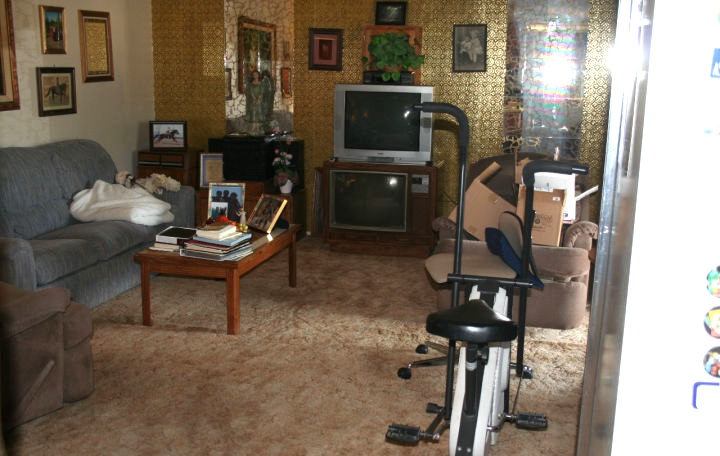 A lot of unnecessary items in another Phoenix living room.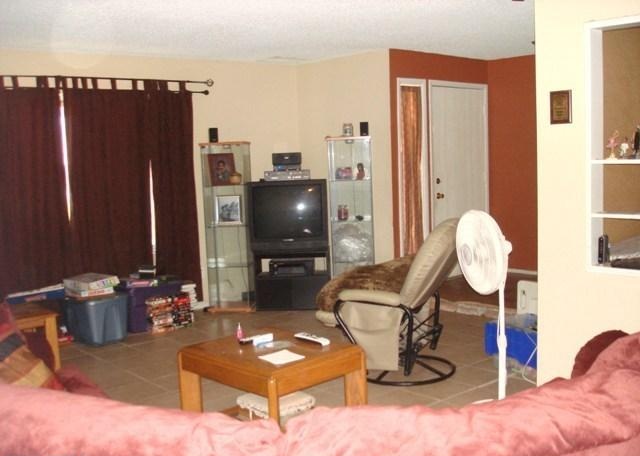 They need to iron out a few details for home staging in another Phoenix living room.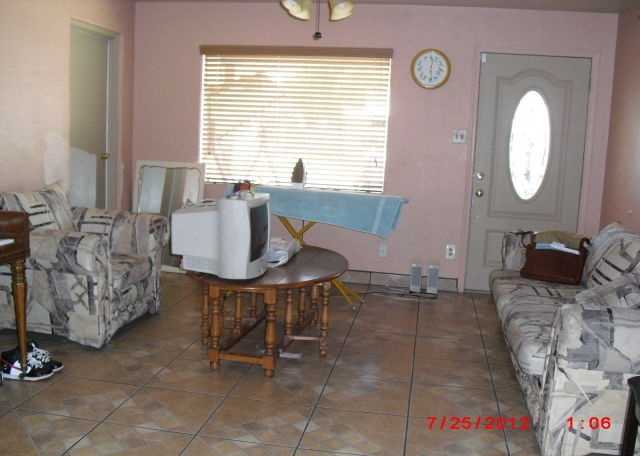 Imagine All Things
This is the primary photo for a Mesa, Arizona home listing.  It's the only photo of the front of the house.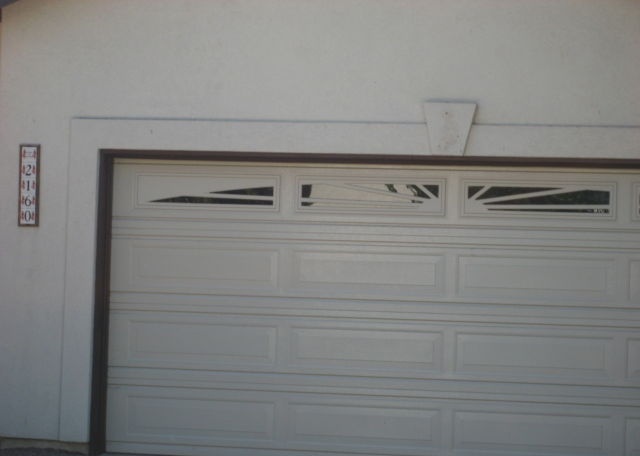 Now there's a photo of the garage door lifted.  Say hello to the cat.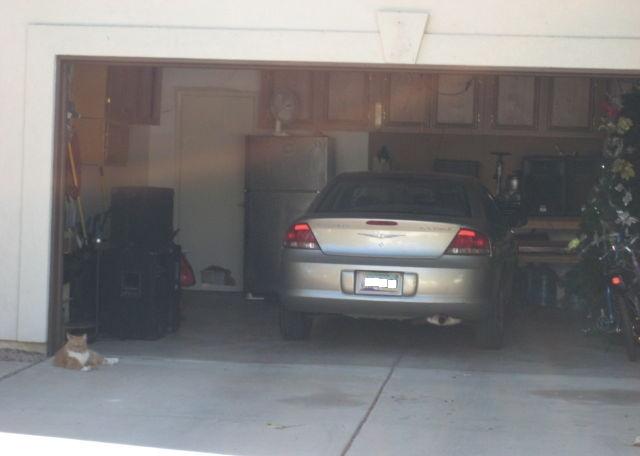 Now we go inside to the dining room and see a vacuum cleaner, fake flowers, and a little girl.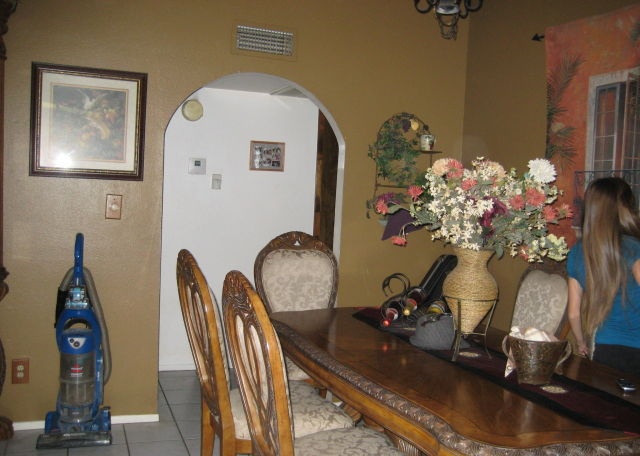 There's a close-up of a cabinet.  Are they planning to fix the broken drawer on the left?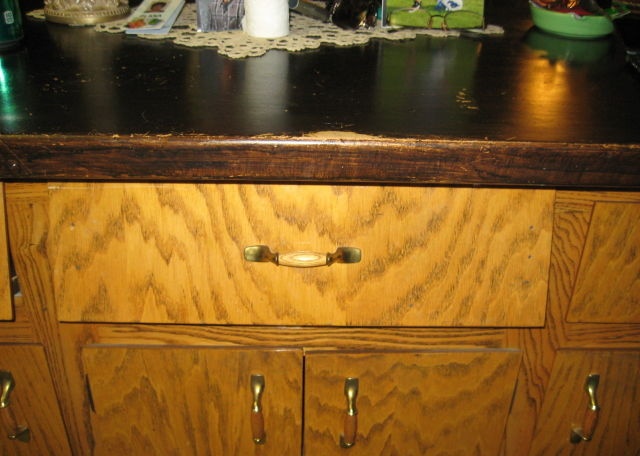 Imagine all things, it says.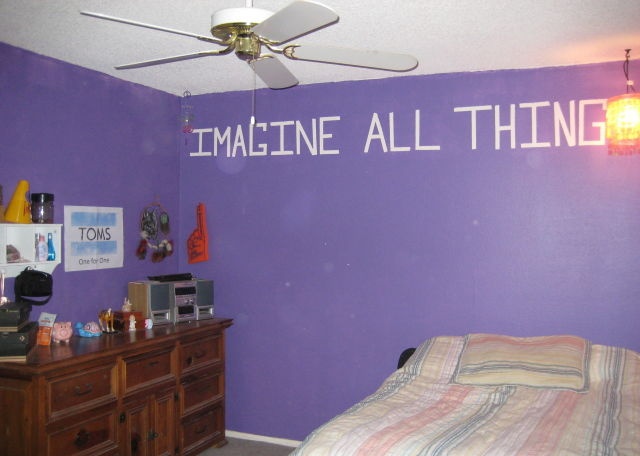 50% Reduction Recommended
Looks like a fairly clean house in Peoria, Arizona, but could benefit from removing half of the belongings.  Does she really need two dozen towels?  And oil lamps?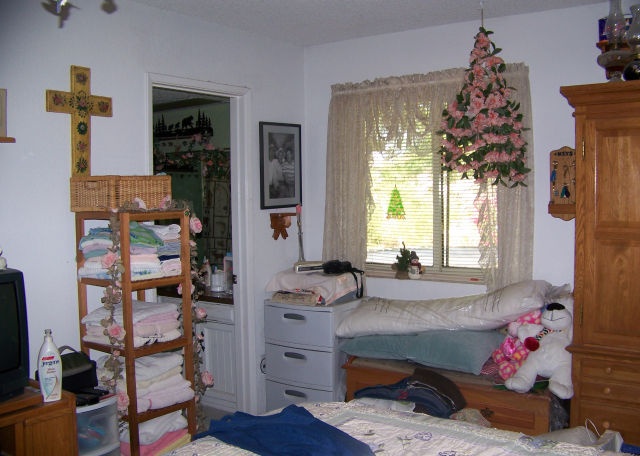 Oil lamps!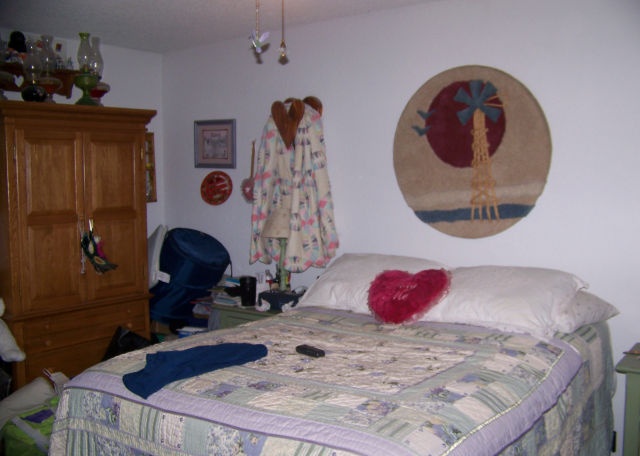 A lot of stuff in the bonus room.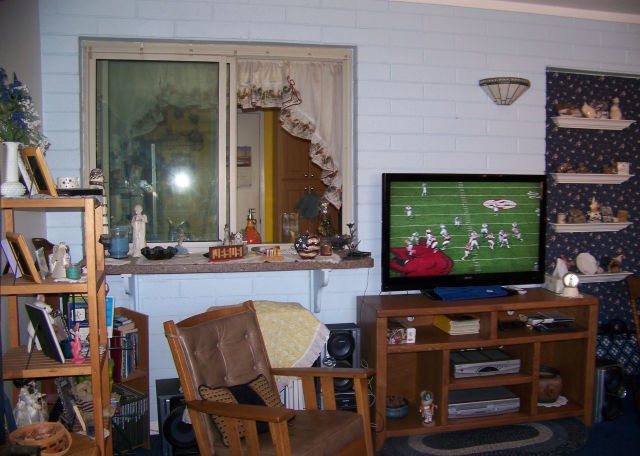 Giant stuffed animal in the living room plus stuff piled up by the front door.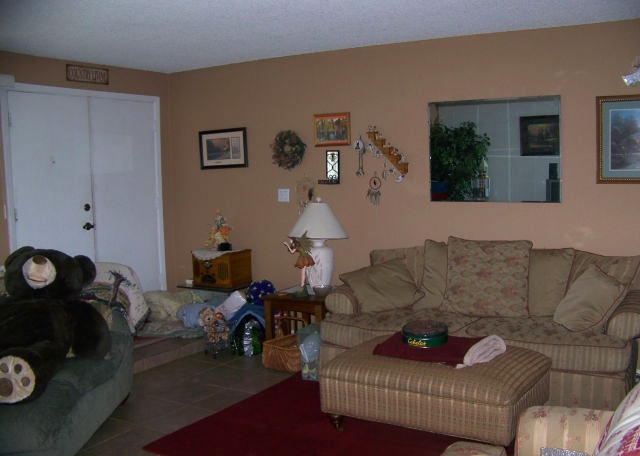 A freezer is always handy in a family room.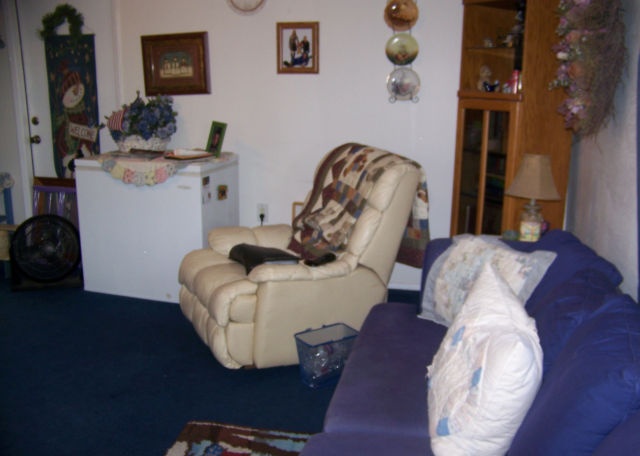 Must be fun to dust.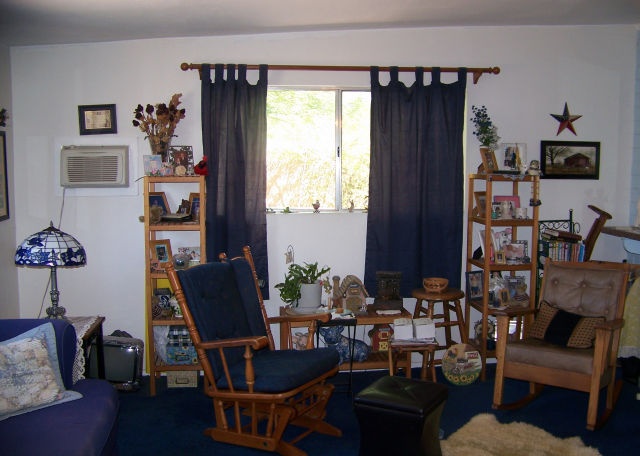 The hand towel looks dirty.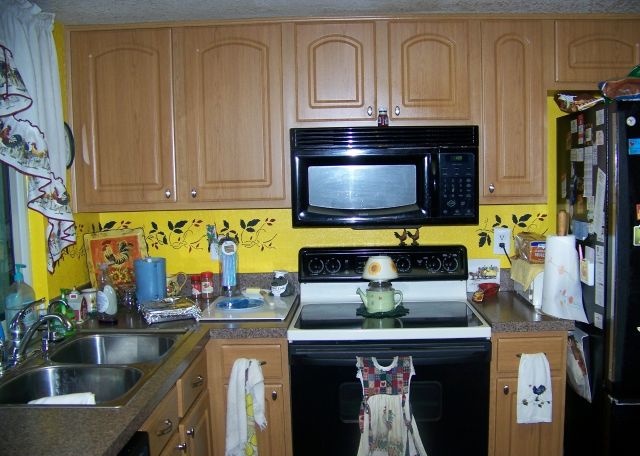 Thank you for the close-up picture.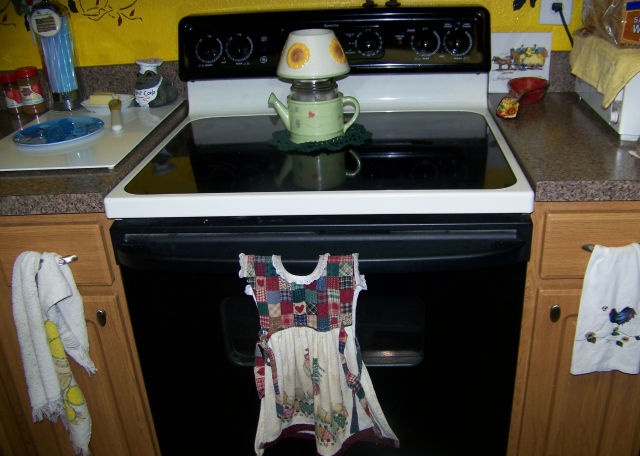 Fake plants, bears, and moose in the bathroom.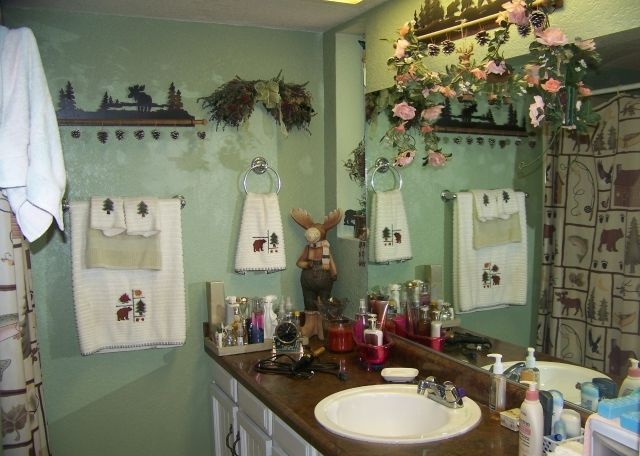 Please put away your medication when selling.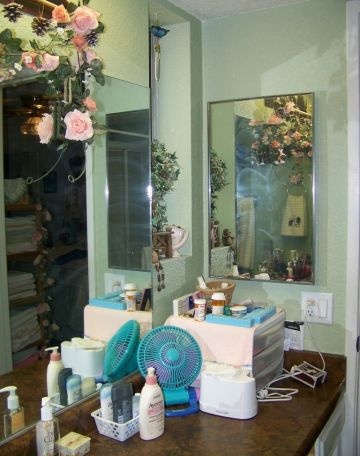 The patio of mismatched furniture, bed boards, a shovel, and peeling paint.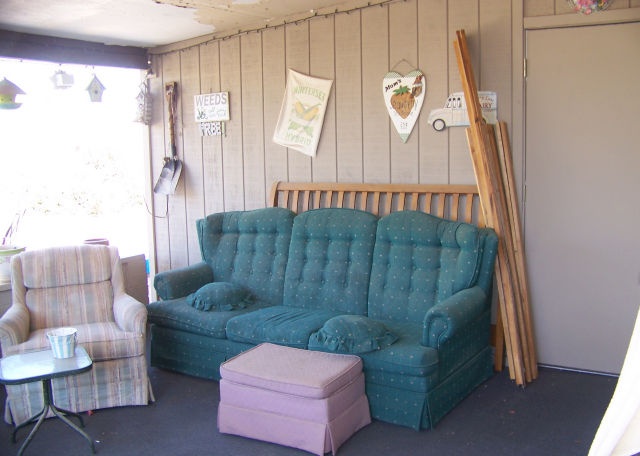 They have a tiled floor.  Wouldn't cost much to stage this home.  Boxes is it and some time to pack up the items.  Why not polish the apple and make it shine?
Time To Dust
Fake flowers.  Brass & glass light.  Dust collectors.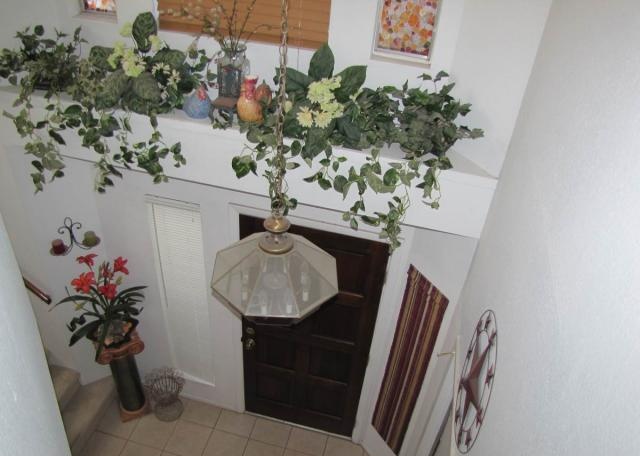 See our article on the amazingly ugly home wallpapers you should avoid.