With Final Fantasy XVI, Final Fantasy VII Rebirth, and Crisis Core -Final Fantasy VII- Reunion all in development alongside ongoing content for Final Fantasy XIV, fans are spoilt for choice when it comes to new games but it seems like there's a reason for that. According to FFXIV Director Naoki Yoshida, they need to make multiple Final Fantasy games just to keep up with all of the game design player requests they receive.
Final Fantasy Needs to Adapt to Changing Trends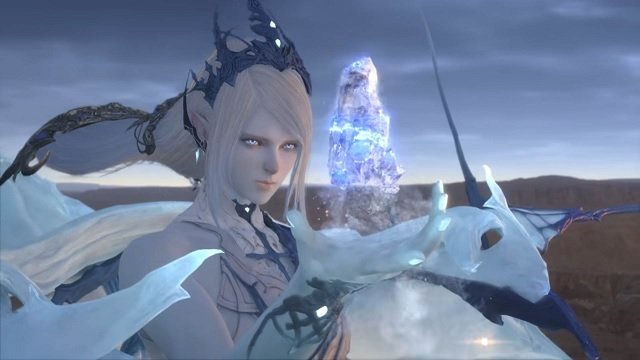 Since the birth of Final Fantasy back in 1987, gaming trends have changed dramatically. There's far greater player input into the design of their favorite games with greater access to the developers through social media and streams. Yoshida told Inverse that he doesn't believe that the Final Fantasy franchise is entirely successful in adapting to those trends and there's still work to do despite the continuing success of games like FFXIV. He also claimed that it would be impossible for a single game to fulfill all of the player requests for features to be included in Final Fantasy games, hence why there are so many games in development right now:
In terms of whether Final Fantasy is successfully adapting to industry trends, I believe the series is currently struggling. We're now at a point where we receive a wide variety of requests regarding the direction of our game design. To be honest, it'd be impossible to satisfy all those requests with a single title. My current impression is that all we can really do is create multiple games, and continue creating the best that we can at any given time.
For now, Square Enix will continue putting out new Final Fantasy content while players seem interested. Final Fantasy 14 gets a new update later this month, while Crisis Core -Final Fantasy VII- Reunion will arrive this winter. Final Fantasy XIV and Final Fantasy VII Rebirth are both scheduled for 2023.
In other news, New Tales From The Borderlands will have cosmetics and in-game currency according to the latest leak. Elsewhere, Zero Time Dilemma has been delisted from the PlayStation Store without warning.