God of War is one of nine games to join the GeForce Now streaming library today. RTX 3080 members will be able to play the game at its best, although the game can be played on almost all devices with an internet connection that's good enough. The game is the first Playstation Studios title to arrive on GeForce Now and players are hoping it isn't the last.
What benefit do RTX 3080 members get?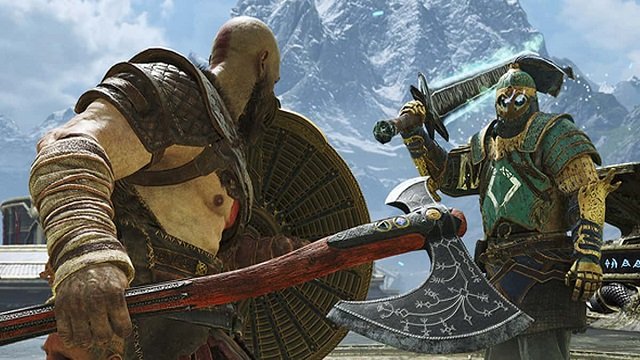 God of War (Steam version) can be played at up to 1440p and 120 FPS on PC for RTX 3080 members. Alternatively, it can be played in up to 4K on SHIELD TV. Those who choose to go down the cloud streaming route can play the game on Mac at up to 1440p or 1600p, while mobile users can get up to 120 FPS. As usual, RTX 3080 members can play the game for up to eight hours per session, while Priority members can play for up to six hours. Those on a free membership can only play for a single hour at a time.
God of War is one of nine games to join GeForce Now today alongside Lila's Sky Ark, Lumote: The Mastermote Chronicles, MotoGP 22, Space Punks, Terraformers, Warstride Challenges, EQI, and Twin Mirror. It may not be the only Playstation Studios title to join the service either, bearing in mind a previous GeForce Now internal database leak suggested games like Uncharted: Legacy of Thieves Collection, Returnal, and Demon's Souls may also be added in the future.
In other news, early Skate 4 footage has leaked online, although EA is trying its hardest to purge its existence from the internet. There are also brief details about customization options and a collaborative online mode. Elsewhere, Insomniac is building a "world-class" engineering team as they start work on an unannounced multiplayer game.