Ubisoft Bordeaux is reportedly working on an "innovative and modern PvP battle arena game" called Project Q. The game is currently going through internal playtests and will have both battle arena and battle royale features and is intended to be one of Ubisoft's upcoming free-to-play titles.
What do we know about Project Q?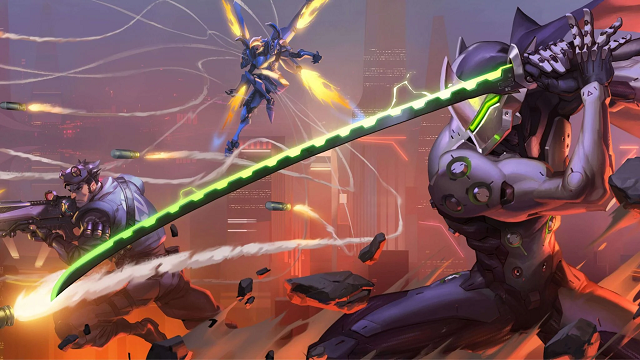 Project Q is almost definitely a codename for the game Ubisoft describes as an "innovative and modern PvP battle arena game". There will be two main game modes according to exputer. The first of these is the Battle Royale mode called Showdown, although there will only be eight players per match split into four teams of two. The second mode is the aforementioned battle arena mode called Battle Zone. Again, eight players split into four teams battle to control an area of the map for as long as possible in the bid to be the first team to reach 100 points.
According to footage seen by the site, the game has a similar aesthetic to Knockout City or Overwatch. Each of the heroes within the game will come with three "Wonders" – weapons, abilities, and skills – that players can choose to suit their playstyle. Weapons include things like a Deck of Cards, Fireworks, Hammers, Sticks, and Paintguns. Meanwhile, the abilities and skills feature things like Icarus Wings so heroes can fly through the air.
The game was originally mentioned in the GeForce Now internal database leak before a Ubisoft DMCA takedown forced its removal from the list, having pretty much the opposite of the intended effect by confirming some truth to that rumor. Despite this, take all of the above with a pinch of salt until Ubisoft makes an official announcement.
In other news, God of War is the first-ever PlayStation Studios title to arrive on GeForce Now today. Elsewhere, early Skate 4 gameplay footage has leaked online.