The new God of War game pre-orders are due to start tomorrow and it seems one retailer is getting a bit overexcited. A UK retailer who has a partnership with PlayStation sent out e-mails prior to pre-orders going live and it seems like they leaked details on the God of War Ragnarok framerate and resolution details on PS5, as well as other features.
God of War Ragnarok framerate and resolution modes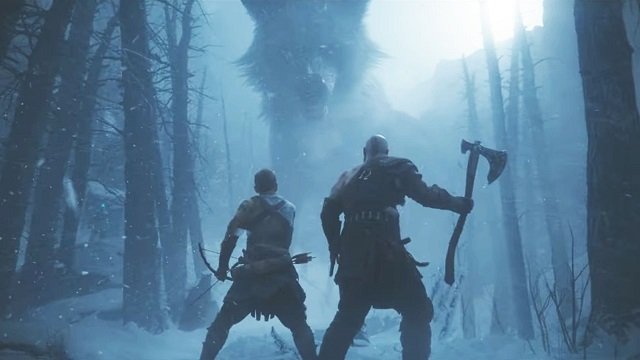 God of War Ragnarok will apparently come with two graphics modes on PS5, one that offers "full 4K resolution at a targeted 30 frames per second", or the other that offers "dynamic resolution upscaled to 4K at a targeted 60fps." The e-mail from UK retailer Shopto, as spotted by NeoGAF member DonJorginho (thanks Novice Gamer Guides), also confirmed the game's PlayStation 5 features will include 3D Audio that will allow players to "hear enemies approaching from any direction". There will also be DualSense features like "immersive" haptic feedback and adaptive trigger functionality.
The PS5 features will likely be confirmed in an announcement tomorrow, July 14, when the pre-orders go live. Players are also hoping for Activity Cards and Game Help, and it's a given that loading times will be reduced thanks to the console's SSD drive. As well as the standard edition and Digital Deluxe Edition on both PS4 and PS5, God of War Ragnarok will be available in a Collector's Edition and a Jotnar Edition, both of which are likely to sell out quickly. However, players will need to wait until the game releases on November 9, 2023, to be able to test out the two graphics modes for themselves.
In other news, Skate 4 has been officially called Skate. and will be a free-to-play live service game with cross-play and cross-progression. Elsewhere, the new PlayStation Stars digital collectible rewards are "definitely not NFTs" and cannot be traded or sold.