Gotham Knights PS4 and Xbox One versions' cancellation was rumored well before the official announcement, but it didn't stop fans from expressing disappointment over the development especially since the PS5 and Xbox Series X are still hard to come by. Developer WB Games Montreal acknowledges that the decision has disappointed fans but said that it was necessary in light of the game's size and scope.
Why Gotham Knights PS4 and Xbox One versions were sacrificed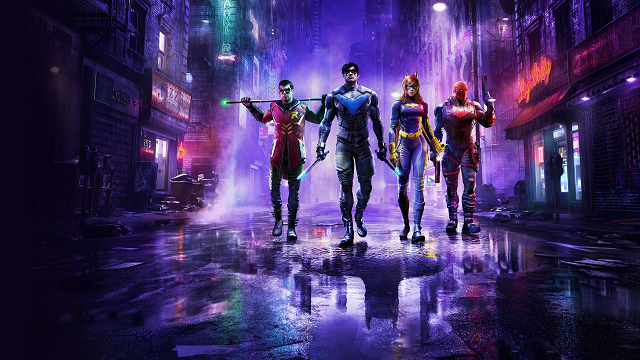 In a Q&A session on Discord (via MP1st), executive producer Fleur "Flaoua" Marty explained:
When considering the scale and scope of Gotham Knights we had to prioritize and focus our efforts to deliver the game at a satisfying level of quality for current gen. We totally understand that this is upsetting to players who don't own a current-gen console yet, and believe me we really didn't make this decision lightly, but, in the end, we wanted to focus on delivering a game we are truly proud of.
Separately, game director Patrick Redding said that each district in Gotham Knights will be incredibly detailed in its own unique way – from civilian nightlife to various types of vehicle traffic and varying weather. Players will even see busy rail stations at night in districts where people work night shifts. "Players will be able to enter a variety of buildings, usually because there's some illicit after-hours activity underway," Redding revealed. "And there is crime everywhere, both petty and major."
Gotham Knights will release on October 25th for the PS5, Xbox Series X/S, and PC. WB Games has promised that it won't feature microtransactions.
In other news, a known PUBG dataminer has accused publisher Krafton of sending a private investigator to their house, and we have a handy guide for PS Plus users who want to upgrade to Extra or Premium.