The Gran Turismo movie continues to race toward the finish line. David Harbour, who Stranger Things fans will recognize as Officer Hopper, will be joining the cast. The release date for this Gran Turismo adaptation has also been narrowed down to August 11, 2023.
PlayStation Productions hopes to have another blockbuster with Columbia Pictures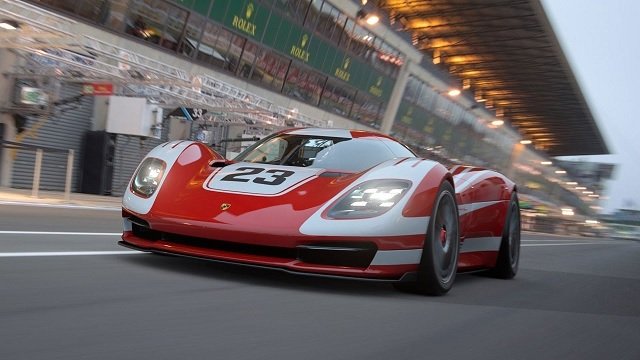 According to an exclusive by The Hollywood Reporter, David Harbour will be playing "a retired driver who teaches the teen to drive." In this case, the teen mentioned here will be the protagonist who becomes a professional race car driver after showing off his skills in the Gran Turismo games. As the plot is based on a true story, the real-life person who fits the story would is most likely Jann Mardenborough, who won Gran Turismo competitions in the past before becoming a professional driver for Nissan.
The Gran Turismo movie will be directed by Neill Blomkamp, who is best known for his work on Elyisum and District 9. The script is written by Jason Hall from American Sniper and Zach Baylin from King Richard. Gran Turismo game creator Kazunori Yamauchi and Jason Hall will also serve as executive producers. With this announcement of David Harbour being a part of the cast, this shows that Sony and PlayStation Productions are committed to investing in this movie as a top priority.
PlayStation Productions' Asad Qizilbash is pleased to be working with Columbia Pictures once more after the Uncharted film adaptation which garnered more than $400 million at the box office. In a statement, he says: "As one of PlayStation's longest standing and most beloved franchises, it's great to be partnering with Columbia Pictures again to bring Gran Turismo to life in an exciting way."
In other news, two new Yakuza games have been announced and are now under the "Like A Dragon" name, and the PS Store Blockbuster Games promotion kicks off today.