After three months of searching, the Horizon Zero Dawn Netflix series has found Steve Blackman as a producer to adapt the game by Guerrilla Games. Blackman is well within Netflix's comfort zone as he was the executive producer for The Umbrella Academy and Altered Carbon, two shows that are exclusive to the streaming service. This Horizon Zero Dawn adaptation will be part of Blackman's eight-figure, multi-year deal with the streamer, giving him plenty to do after the recently-renewed fourth and final season of The Umbrella Academy airs.
Everything we know so far about the Horizon Zero Dawn TV show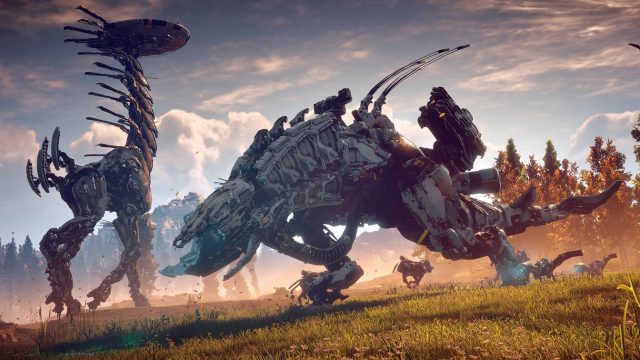 Details are relatively thin on this upcoming adaptation of Aloy's journey. As reported by Deadline, Blackman is set to write and produce multiple projects for Netflix under his new Irish Cowboy production banner, including this Horizon Zero Dawn series and the thriller series set on the International Space Station called Orbital. It's unclear if he will be a writer for the adaptation, but he's excited to bring his expertise as a producer at the very least. He says:
Horizon Zero Dawn and Orbital are elevated, event-level projects grounded in characters will love and relate to, which are hallmarks of Irish Cowboy Productions. I am thrilled to be working with Netflix and all of our partners on developing these ground-breaking stories.
Better yet, PlayStation Productions and Guerrilla Games will have a part to play on the series, as well they should. Carter Bash and Asad Qizilbash, who will both also be producers for the upcoming Days Gone movie, will represent PlayStation Productions, while Jan-Bart van Beek and Ben McCaw will be producers from Guerrilla Games. At the developer, Beek is the studio director and art director, and Ben McCaw is a narrative director.
It was announced in mid-February this year that Horizon Zero Dawn had sold more than 20 million copies across PS4 and PC. If this Netflix series goes well, let's hope they make a follow-up adaptation of Horizon Forbidden West.
In other news, fantasy action RPG Atlas Fallen is inspired by God of War and Horizon, and many reactions to the PS5 price increase have slammed Sony for controversially avoiding the US.