A brand new Mafia game is believed to be in the early stages of development at Hangar 13. The team seems to finally be working on their own unannounced project following stints helping Gearbox with Borderlands: The Handsome Collection and Tiny Tina's Wonderlands. However, leadership changes may yet throw a spanner in the works if the rumor Mafia 4 is in development is true.
What we know about Mafia 4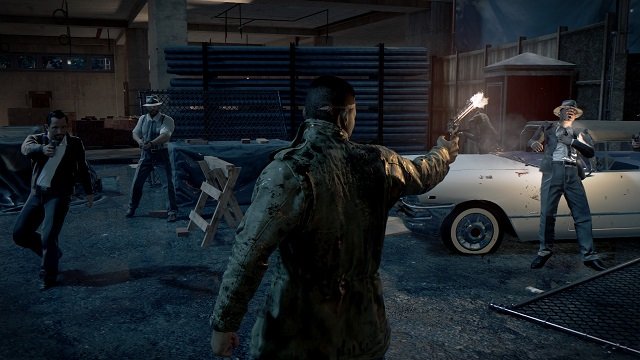 The new Mafia game, tentatively titled Nero, is in the very early stages of development and is intended to be a prequel to the Mafia trilogy. The game is reported to be in the hands of Hangar 13's Brighton studio according to Kotaku, and will be built using Unreal Engine 5 rather than the Illusion engine that ran Mafia III. The game is a sign the developer is moving away from original projects and back to less risky established franchises. Three original IPs — Rhapsody, Volt, and Mosaic — were all reportedly canceled before they'd even been revealed, causing two rounds of layoffs to take place at the studio.
This doesn't mean personnel remains unchanged. In an e-mail sent to studio employees and copied to outlets like IGN, Hangar 13 studio head Haden Blackman is stepping down after seven years at the company. Blackman is moving on to an unknown company to "pursue his passion at a new endeavor". He will be replaced by the current studio head at Hangar 13's Brighton studio, Nick Baynes. Parent company 2K said:
I hope you'll join me in thanking Haden and wishing him the best, and congratulating Nick on a well-deserved promotion. While change can be challenging, it can also breed new opportunities and success. We are confident the studio is in great hands heading into the multiple projects currently under way, and the team has 2K's full support.
In other news, Activision has blamed poor sales of Call of Duty: Vanguard on the game's World War II setting. Elsewhere, Gunzilla Games and Neill Blomkamp have announced a brand new AAA Battle Royale game called Off The Grid.