Crystal Dynamics has revealed the next steps of the roadmap for Marvel's Avengers, including the identity of the next hero who will be none other than The Winter Soldier. We're not exactly sure when he'll be added to the game, though, as he'll arrive after update 2.6 that's due in September.
The upcoming Marvel's Avengers content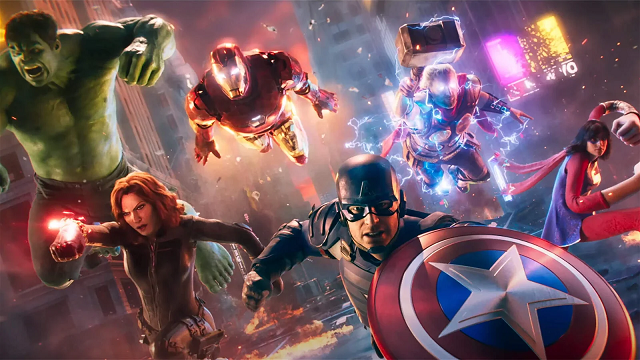 Marvel's Avengers' next big update will be Update 2.6 in September. This will include the new "No Rest for the Wicked" Warzone where Monica has recovered M.O.D.O.K. from the San Francisco Bay and plans to revive him, something the heroes must stop happening at all costs. There will also be updates to all Heroes "to make sure every Hero continues to feel like they've leapt from the pages of the comics."
After Update 2.6 has been released, a new Omega-Level Threat will be added in the form of AIM's Cloning Lab. This will be accompanied by new gear and an increased power-level cap, as well as the new Hero. James Buchanan "Bucky" Barnes, the Winter Soldier, will join the roster of Marvel's Avengers heroes following the events of No Rest for the Wicked and Cloning Lab. The Winter Soldier will be a hybrid brawler and marksman Hero. More information on this content is promised after Update 2.6 is released in September.
In the meantime, renowned dataminer Miller has been busy looking for new costumes (thanks Reddit) and he's come up with three more additions that will be coming to the game soon: Ultimate Thor, a classic Hawkeye costume, and Captain America The Winter Soldier. He expects these costumes to be released within the next couple of months, but we'll have to wait and see if that's true.
Before all of this, though, the team released Update v2.5.2. The patch focused on bug fixes for Mighty Thor and you can see the full patch notes below:
We fixed an issue where the Mighty Thor's intrinsic All-Mother's Blessing ability wasn't consuming intrinsic energy, as it's designed to.
Mjolnir can do many things, but turning invisible is not one of them! The Mighty Thor's hammer no longer disappears when performing a light attack after The All-Weapon ability ends.
The Mighty Thor's hammer now glows (with raw, untamed energy, baby!) when using her Lightning Rod emote.
When performing a basic attack, the Mighty Thor's hair no longer clips through her cape.
In other news, Elden Ring has sold 16.6 million copies in just four months. Elsewhere, the Death Stranding PC Game Pass deal is expected to be confirmed tomorrow.