While some developers and games are embracing NFTs, Minecraft is not one of them. A statement from the Minecraft team made it perfectly clear that NFTs are something they don't support or allow, while blockchain technologies are banned and are not permitted to be implemented within any mods or servers. There are no plans to implement them in the future either.
Minecraft bans NFTs to promote a safe environment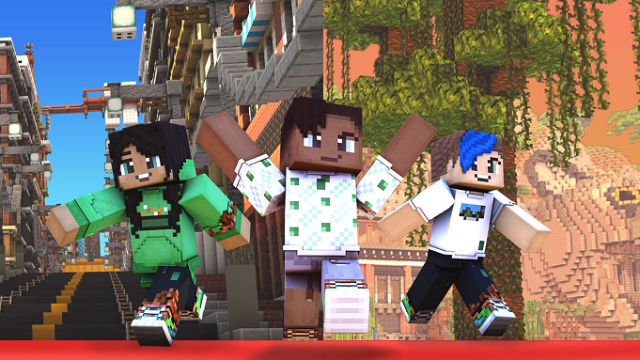 Minecraft is built upon its community of players, and the developer's mantra is that all content must be accessible to everyone. NFTs, on the other hand, are meant to be scarce and unique for players. As such, blockchain technologies can't be implemented within the Minecraft client, nor can the game's assets be used to create NFTs based on worlds, skins, persona items, or other mods so that all content remains available to all players.
Another reason for the ban is their pricing. Aside from sales and offers that are available for all players, any content created for Minecraft, like mods, maintains a stable price. NFTs are the opposite of this and the team believes "the speculative pricing and investment mentality around NFTs takes the focus away from playing the game and encourages profiteering, which we think is inconsistent with the long-term joy and success of our players." There's also the issue that NFTs can disappear without warning or carry "fraudulently inflated prices," leaving the marketplace open to abuse.
The team has said they will continue to monitor "how blockchain technology evolves over time" so they can "determine whether it will allow for more secure experiences or other practical and inclusive applications in gaming." They did add that there are "no plans of implementing blockchain technology into Minecraft right now."
In other news, the servers are soon to be closed for older Assassin's Creed games and fans are making sure they get a proper send-off. Elsewhere, Ghost Recon Frontline has been canceled while Avatar: Frontiers of Pandora has been delayed.