As reported back in July, it looks like God of War Ragnarok leaks have started making their way online courtesy of at least one known leaker. Rather than the usual suspects, it's Resident Evil/Capcom leaker Dusk Golem (a.k.a. AestheticGamer) who claims to have received a treasure trove of information about the highly-anticipated game, and decided to leak a concept art of Odin on Reddit as a teaser. Dusk Golem swears that they have no intention of leaking anything else but they're also apparently sitting on a small clip from an upcoming trailer, so if you're worried about spoilers, we highly recommend that you start muting God of War Ragnarok-related keywords on social media now.
If you consider a piece of concept art a spoiler, we recommend exiting this page now.
Where are God of War Ragnarok leaks coming from?
(1/3) I'm starting to get a small collection of insider shit on God of War: Ragnarok, & I have no idea what to do with it. Funnily enough, I haven't played the franchise yet, so a lot of the tidbits I know is all Greek to me (pun slightly intended). Lots of Nordic terms I kinda'

— AestheticGamer aka Dusk Golem (@AestheticGamer1) August 13, 2023
Back in July, we shared a quote from insider and leaker Nick "Shpeshal_Nick" Baker, who reported that Sony has suffered a security breach due to which information about God of War Ragnarok is expected to leak online. Known insider and journalist Jeff Grubb seemingly agreed with Baker, but stopped short of confirming anything else. Fast forward to this weekend, Dusk Golem came out of their billionth "retirement" and decided to offer fans a look at Odin.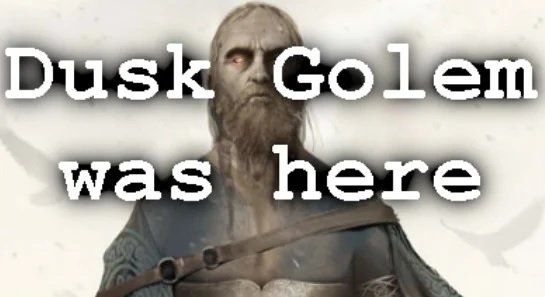 If real, Odin's appearance may throw our readers off. It'll be interesting to see how it all plays out in the game, however.
In other news, Destiny 2 cheat seller AimJunkies has vowed to fight Bungie in court, and Sony finally seems to be doing something about all the shovelware clogging PS Store's new releases section.