The only Sam & Max games available on PS4 at the moment are the PSVR game This Time It's Virtual and two through PS Plus Premium also available on PS5, but that looks like it might be set to change soon. According to the latest rumor, Sam & Max Save The World Remastered and Sam & Max Beyond Time and Space Remastered are set to arrive on PS4 and PS5 soon.
The chances of the two games coming to PS5 and PS4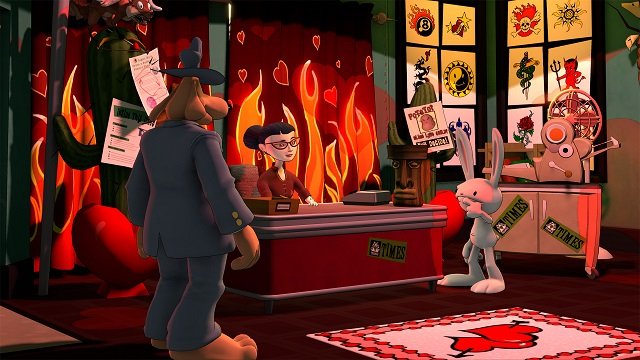 Sam & Max Save The World Remastered and Sam & Max Beyond Time and Space Remastered are currently available on PC, Nintendo Switch, and Xbox consoles. The rumor they may be making the jump to PS5 and PS4 was started by reputable leaker The Snitch (thanks ResetEra), who is yet to get anything wrong. As an example, he correctly predicted two of the four Xbox Games With Gold a mere 20 minutes later. As Sam & Max games have been on PlayStation consoles previously — The Devil's Playhouse and Beyond Time and Space are both on PS Plus Premium right now — there's no reason why they couldn't make the jump to the latest generation of consoles.
If the rumor is correct, it would be Save The World's first time on a PlayStation console. The game was the first to ever try the episodic format and featured the Freelance Police duo of six-foot canine detective Sam and "hyperkinetic rabbity-thing" Max. The pair are sent to investigate former child stars running amok in the street but the case turns more sinister when they find hypnosis is involved. Beyond Time and Space was the second season of Sam & Max and featured interlinked cases like "a showdown with Santa Claus, a race to subdue a giant volcano, and a face-off with a Eurotrash vampire."
In other news, The Callisto Protocol will have a trophy for dying in every possible way. Elsewhere, the Playstation Store Extended Play promotion comes to PS5 and PS4 tomorrow.