The THQ Nordic Digital Showcase showed off 14 games including four that were being announced for the first time, but the bigger surprise came at the end of the show when they revealed they currently have more than 20 unannounced games in development. Of those 26 games from THQ Nordic, one of them is a new South Park game from South Park Digital Studios.
What is coming next from THQ Nordic?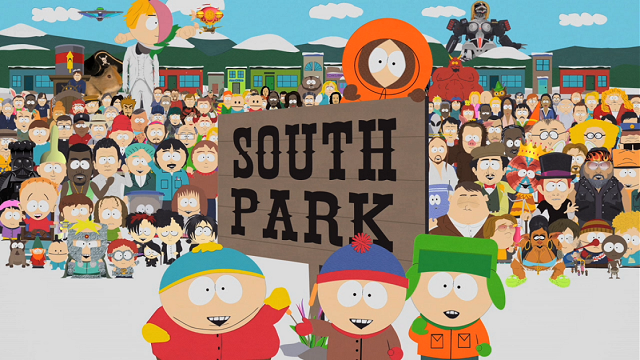 THQ Nordic announced four new games at the Digital Showcase: Alone in the Dark, Space for Sale, Wreckreation, and Tempest Rising. Right now, the publisher has 43 games in development, not counting any from mobile specialists Handy Games. Of those 43 games, 26 were still unannounced by the end of the Showcase, but a hint appeared for one of them. The logo appeared for South Park Digital Studios while audio of Randy Marsh from South Park could be heard screaming "Hot, hot, hot, hot!" in the background.
We've known for a while that a new South Park game is in development. South Park creators Trey Parker and Matt Stone had already revealed they were creating "a 3D video game that is set in the world of South Park" at an unknown developer. When a job advert for a Lead Level Designer for a South Park game appeared at Question, we assumed it was the same game. Little else is known about the South Park game aside from those brief hints, but it looks like an announcement may be imminent from publisher THQ Nordic. The publisher may make an appearance at Gamescom with more new games, although they haven't announced anything publicly about this.
In other news, SEGA is adamant that Sonic Frontiers will not be another of the numerous games delayed this year. Elsewhere, Final Fantasy 14 Patch 6.2 – Buried Memory will be released later this month, and we also got details on the upcoming patch 6.25.