The development of Star Wars Knights of the Old Republic Remake has been a bit rocky of late, but it seems like things are finally settling if the latest rumors are true. Star Wars KOTOR development has reportedly now been transferred entirely to Saber Interactive, the developer that was originally helping Aspyr Media to get the remake completed.
The twists and turns of Star Wars KOTOR Remake development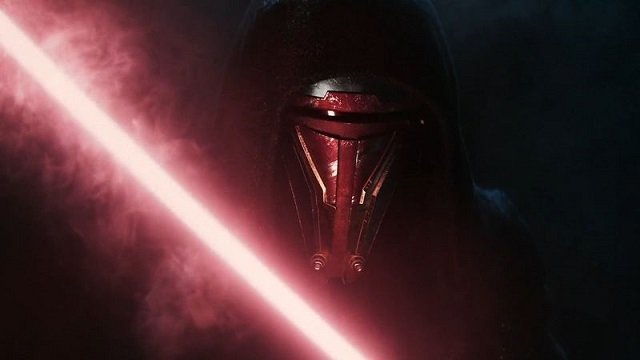 While Aspyr Media is no longer involved with the game, development hasn't stopped altogether. Parent company Embracer confirmed last week that "one of the Group's AAA projects" had been transferred to another studio and it turns out this was indeed Star Wars KOTOR Remake. According to "a person familiar with the change who asked not to be identified [by Bloomberg] because the details are private", development has now been transferred to Saber Interactive. Embracer is adamant there will be no "material delays" resulting from the transition, but many have their doubts. Bearing in mind the game doesn't have a release window, though, there could easily be a delay and we'd never know.
Originally announced last September, the game had actually been in development at Aspyr Media since 2019. After three years, the studio had produced a vertical slice demo of the game for Lucasfilm and Sony, but while people seemed pleased with development on the surface, underneath trouble was brewing. Saber Interactive was brought on board in May to help Star Wars KOTOR Remake along before development was halted altogether last month.
While there are many rumors as to whose displeasure eventually led to the game being stopped — Embracer Group, Sony, Walt Disney, and Aspyr Media themselves have all been named at some point — the decision led to the dismissal of two directors. Some staff at Aspyr had hoped to be able to continue development on the game, but it seems like this won't be the case.
In other news, Project CARS and Project CARS 2 are being delisted due to licensing issues and fans are displeased. Elsewhere, the MultiVersus player count has smashed through the 20 million mark.